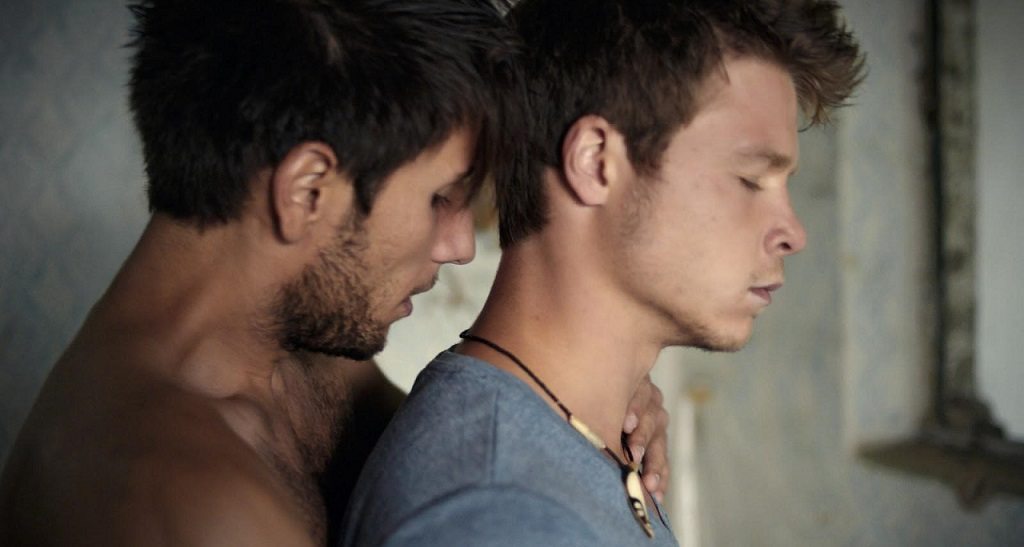 LAND OF STORMS
Tuesday 18 November, 6.30PM – SOLD OUT
Tuesday 18 November, 7.10PM
Dendy Opera Quays
Queer Screen and our friends at Windows on Europe Film Festival are presenting a fantastic new film this November. It's a sexy, beautifully shot feature film out of Hungary. Expertly acted and directed, it's an affecting portrait of young men trying to make a place for themselves. Get in quick! See the full Windows on Europe program here.
Footballer Szabolcs leaves Germany following an argument with a teammate to return to his Hungarian homeland, where he's inherited his grandfather's farm. A mutual attraction forms with local villager Áron, an apprentice stonemason. Impulse, lust and shame give way to a powerful if fragile relationship. Free from sentimentality and devoid of the clichés rife in similar gay dramas, this sensual and tender film is a journey of self-discovery in hostile lands.