Queer Screen are thrilled to announce 11 of the films screening at the upcoming Mardi Gras Film Festival, held between Thursday 18 February and Thursday 3 March, 2016. Tickets to these films are on sale now.
Buy a Flexi Pass and Save!
Save with a Flexi pass. Passes are the best way to experience the festival and are available in 5 and 10 packs. You can use passes with friends or family as up to 2 tickets per session can be redeemed on your pass until full. Buy a pass today.
Become a Queer Screen Member
Queer Screen members save money on tickets and gain priority entry to our festival screenings. They're also very good looking. Go to
queerscreen.org.au/membership
for more information.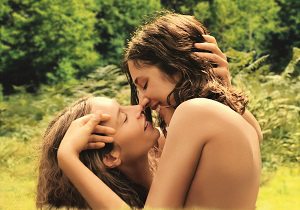 OPENING NIGHT – SUMMERTIME by Catherine Corsini
France; French with English subtitles
Thursday 18 February, 7pm

Start your festival with the Australian Premiere of this luminous and sensual film. Delphine lives a hard working life on her parents' farm in Limousin. Striving for independence, and something more, she packs a suitcase and heads to Paris. A chance encounter on the street with Carole sees her quickly join a group of feminists at the dawn of 1970's activism. Enthralled by the charismatic Carole, Delphine takes a chance that changes the course of their lives. Opening Night Party tickets are available.
ADDICTED TO FRESNO by Jamie Babbit
USA; English with no subtitles
Friday 19 February, 6.30pm

Orange is the New Black's Natasha Lyonne and the director of But I'm a Cheerleader re-join forces in this thrilling flick about sex, murder, and sisterhood. After being booted out of rehab, Shannon (Judy Greer, Grandma) begins working alongside her lesbian sister (Lyonne) as a maid in a tacky motel in Fresno. When Shannon accidentally kills a man she sleeps with, the sisters enter into a series of bizarre situations as they try to cover up the man's death. Also starring Aubrey Plaza and Molly Shannon.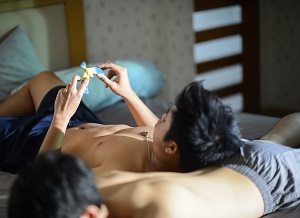 HOW TO WIN AT CHECKERS (EVERY TIME) by Josh Kim
Thailand, Hong Kong, USA, Indonesia; Thai with English subtitles
Friday 19 February, 7pm

This beautiful drama is the Thai entry for Best Foreign Language Film in the 88th Academy Awards, and is straight from the Berlin International Film Festival. The film explores issues of identity, corruption, and the ties of family, with subtlety and quiet poignancy. As 11 year old Oat worries about losing his openly gay brother Ek to the army draft, his future seems uncertain. With help from Ek's boyfriend, Oat takes matters into his own hands.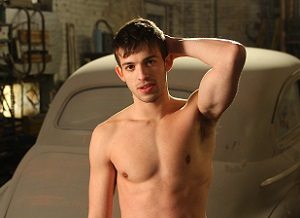 BEAUTIFUL SOMETHING by Joseph Graham
USA; English with no subtitles
Friday 19 February, 9.30pm

Brian is a poet, unlucky in love and lacking in inspiration. Drew is a sculptor, obsessed with the beauty of his muse. Jim is an aspiring actor, sick of being ignored and desperate for independence. In a series of stories director Joseph Graham (Vanilla, Strapped) gives us glimpses into the lives of young, contemporary, gay men. Featuring the hottest sex scenes of the year, and sparsely written dreamlike moments, Beautiful Something is a visual delight from start to finish.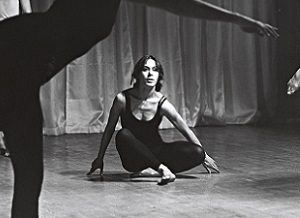 FEELINGS ARE FACTS: THE LIFE OF YVONNE RAINER by Jack Walsh
USA; English with no subtitles
Saturday 20 February, 2pm

If you haven't heard of revolutionary choreographer, artist, filmmaker, and feminist Yvonne Rainer, you certainly won't be forgetting her after this Jack Walsh documentary. We follow this funny, frank, and highly influential woman through political, professional, and personal struggles. With interviews from friends, old loves, and colleagues – including composer John Cage – this film is warm, intimate, and familiar.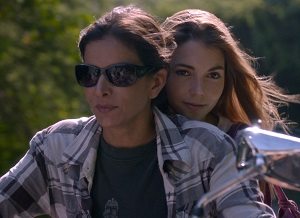 LIZ IN SEPTEMBER by Fina Torres
Venezuela; Spanish with English subtitles
Saturday 20 February, 6.30pm

This delightfully rare Venezuelan lesbian film stars out actor and model Patricia Velásquez (The L Word, CSI:Miami). Liz, a sexy soft-butch heartthrob is used to getting her way with women, and when Eva arrives in town, a coastal sanctuary for lesbians near the Venezuelan Archipelago, their fates entwine. Winner of the Audience Award at Gay & Lesbian Film Festival in 2015, this film is captivating and touchingly real.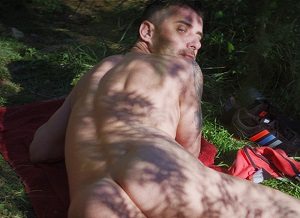 EVERLASTING LOVE by Marçal Forés
Spain; Spanish with English subtitles
Saturday 20 February, 9.30pm

Spain's answer to Stranger by the Lake – but in the woods and even weirder. This surreal journey takes place in an overgrown forest where all types – men, women, old, young – go cruising. Even in the wake of a grizzly murder, they just can't keep themselves away. As the older man rejects the younger man, the tension builds to an eerie, horrifying climax which leaves in no doubt the irony of the film's title.
Screens with Inner Jellyfishes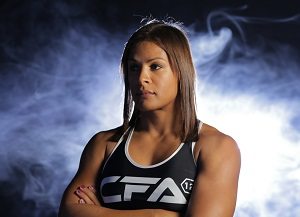 GAME FACE by Michiel Thomas
USA; English with no subtitles
Monday 22 February, 6.30pm

A game changing documentary that explores the lives of LGBT athletes. Transgender lesbian MMA fighter Fallon Fox details competing in a less-than-trans-friendly industry, while Terrence Clemens navigates coming out as a college basketballer. Directed by Michiel Thomas, Game Face rejects all the stereotypical tragic stories we expect from queer people in sport, choosing to celebrate the personal and professional achievements of Fox, Clemens, and a host of other queer and trans athletes.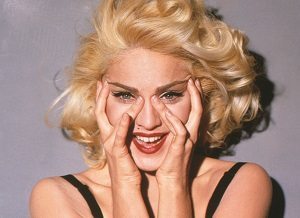 IN BED WITH MADONNA
USA; English with no subtitles
Wednesday 24 February, 8pm

Queer Screen and Sydney Gay & Lesbian Mardi Gras have joined together to present a unique 25th anniversary event at The Habour's beautiful outdoor screen. Shot during Madonna's Blond Ambition Tour, and featuring iconic concert footage, it was the highest grossing documentary of its time. Follow the pop powerhouse through health troubles, controversial onstage simulated masturbation, and flirtations with Antonio Banderas.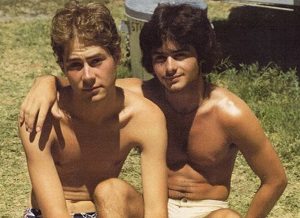 REMEMBERING THE MAN by Nickolas Bird and Eleanor Sharpe
Australia; English with no subtitles
Thursday 25 February, 7.15pm

The tragic tale of star-crossed love during the AIDS epidemic in Timothy Conigrave's 1995 memoir Holding the Man has captivated audiences on page, stage, and screen. Now, Nickolas Bird and Eleanor Sharpe bring us this bittersweet documentary, a further exploration of the relationship between Conigrave and long-term partner John Caleo.
Australian Showcase party after screening. Tickets available.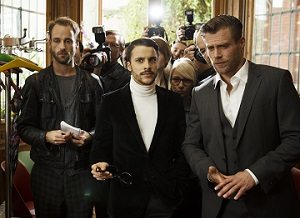 COMING IN by Marco Kreuzpaintner
Germany; German with English subtitles
Friday 26 February, 7pm

A new comedy from the director and star of gay classic Summer Storm. Berlin hairdresser Tom Herzner is at the top of his game: notoriously hip, dating a gorgeous man, and about to launch his own hair products line. When he's made to work at a rundown beauty parlour for publicity, the last thing he expects is to fall in love with its owner, Heidi. Suddenly, Tom is forced to confront his sexual identity for the first time ever, in a film overflowing with charm, laughs and hijinks aplenty.