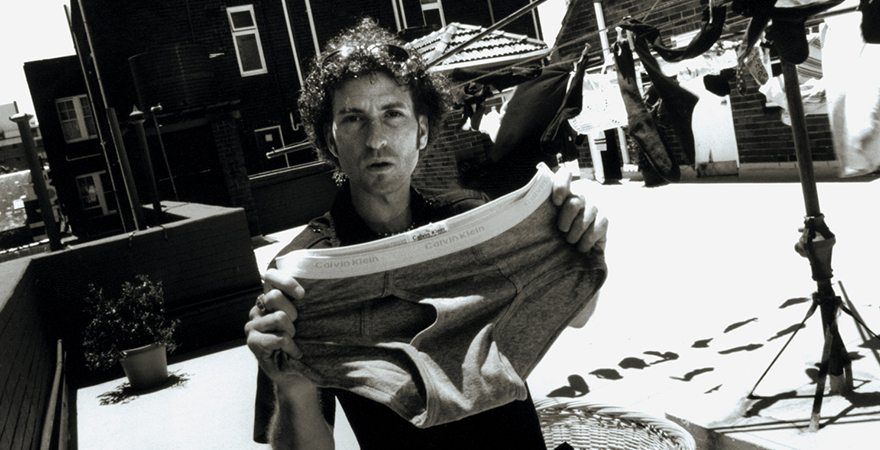 Print guide text: My Queer Career is the largest and most prestigious competition for queer shorts in Australia and is held each year as part of the Mardi Gras Film Festival. Promoted by Queer Screen to other gay and lesbian film festivals, many shorts appearing in My Queer Career have gone on to win international acclaim.

The major prize of $2000 is provided by the Stephen Cummins Film Trust, named after the gifted queer Australian filmmaker who died from an AIDS-related condition in 1994.
The 2000 judging panel were:
Cathy Gallagher, National Publicity Manager, Palace Films
Paul Hayes, Editor, Outrage
Amanda Huddle, National Publicity Manager, Becker Entertainment REP Films
Mark Woods, Australian Reporter, Variety and Daily Variety
The following 12 films were selected as finalists by the judges from a total of 32 films entered this year. The awards will be announced on the night of the screening.
Winner Best Film 2000
Brother
Directed by Adam Elliot

| | | | |
| --- | --- | --- | --- |
|  Title |  Director |  Runtime |  Synopsis |
| Above the Dust Level | Carla Drago | 9 | A comic short film about dirt, paranoia and vanishing underpants. |
| Brother | Adam Elliot | 8 | The childhood memory of a brother, his cigarette butts, asthma and nits. |
| Exposure | Frank Gomez | 8 | A video enthusiast stumbles on the secret life of his brother-in-law. |
| Guy Inside the Girl | Elspeth Tremblay | 6 | Guy Pascoe, drag queen by night, tiler by day. |
| Heather Locklear Chocolate | Stuart Vauvert | 7 | A boy, his life and a passion for nail polish. |
| Her Story | Matthew Bergan | 6 | The life and times of a showgirl. |
| Liu Awaiting Spring | Andrew Soo | 11 | A coming of age story set in suburban Sydney, set against the ancient art of Chinese Opera. |
| New Girl in Town | Peter Lehner | 5 | What happens when Destiny Truelove takes new girlfriend Lashan out on the town in downtown Lismore? |
| Scat! | Juliana Burgesen-Bednareck, Alexandra Blundell | 5 | A sono-visual poem which be-bops and bitches along. |
| Teddy Bear's Picnic | Jodie Olde | 5 | Tim gives Mardi Gras Ted his party favourites to mind, but can he be trusted? |
| Wet Dream | Steve Stephens | 10 | A surreal piece of visual poetry about a single man's journey into love. |
| Work? | Sean Burne | 10 | A documentary about Bek's first experience as a sex worker for women – or least that's how it started. |
My Queer Career in the 2000 Mardi Gras Film Festival guide