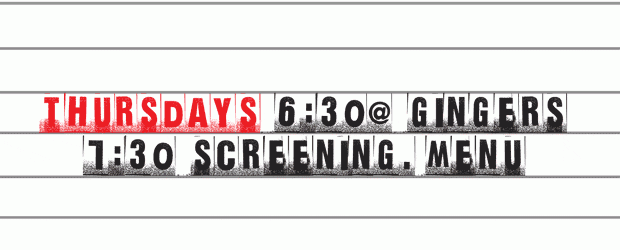 The popular Oxford Hotel Cinema at Ginger's is back in 2013 – continuing to bring you Queer Cinema all year round in this fabulous venue.
The Oxford Hotel has installed a sassy new screen and projector at Ginger's on the first floor, as well as stereo player so everything looks and sounds super hot, offering you full cinematic experience for only $10 a ticket, along with free popcorn (if you're well behaved).
Members Offer: show your Queer Screen membership card and with your $10 ticket you can bring in a guest for free!
Doors open at 6.30pm, film starts at 7.30 pm and you can grab a pub meal and eat while watching, or get cozy with a group of friends on the couch. Either way it's a great Thursday eve!
May
2nd – I Do
9th – Gayby
16th – Keep The Lights On
23rd – Naked As We Came
30th – United in Anger (ACT UP)
June
6th – Weekend
13th – Meet the Glamcocks
23rd – TBC
30th – TBC