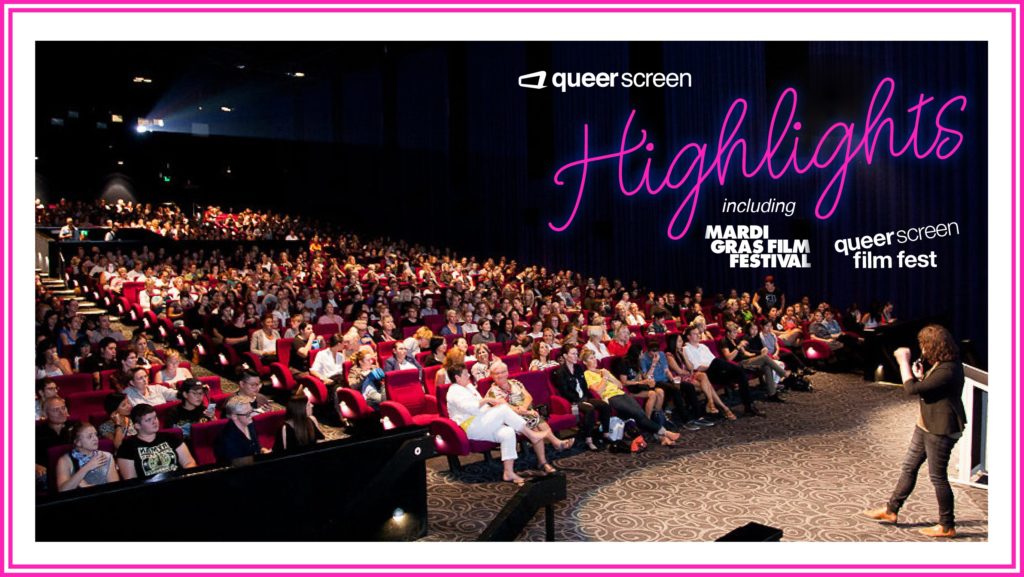 Interested in reaching out to Sydney's gay & lesbian community?
Queer Screen operates throughout the year with an annual audience of over 25,000 LGBTIQ attendees and is best known for producing Mardi Gras Film Festival in February at Event Cinemas George Street Sydney – MGFF is one of the top five film festivals in Australia and one of the largest LGBTIQ events in the country each year.
Queer Screen also produces Queer Screen Film Fest in September, as well as regular screenings and communication with our audiences throughout the year.
We offer a complete range of partnership tiers and benefits to help our partners reach their marketing and community goals.
Get reach and scale for your marketing campaign through a tailored partnership package including benefits such as cinema, print, online, social and digital marketing as well as other unique promotional and national advertising opportunities.
Now's the perfect time to discuss Queer Screen Film Fest 2017 and Mardi Gras Film Fest 2018. 
Contact us today.
email paul.kennedy@queerscreen.org.au or phone 0411 125 779