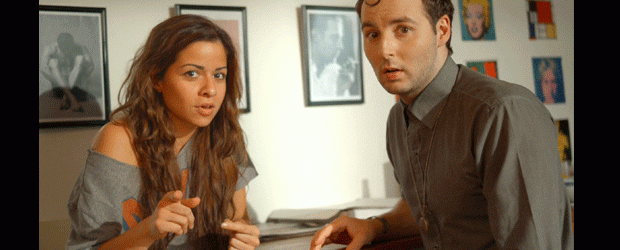 If you want to see more Lesbian and Gay films made go to www.pozible.com/theTroubleWithE and pledge now!
The Trouble with E is a full length feature. It's a road movie, a love story and a thriller. A beautiful, sexy DJ is forced on the run with her gay best friend when they stumble on a bag of cash. Can she keep the money, conquer her demons, and get the girl? Will he ever find the man of his dreams?
The filmmakers are raising the last $88,000 to shoot the film – they have raised $220,000 through private investors, but they need these funds to start filming – and they need it now as their wonderful investors can't wait any longer.
Make this film happen and find out what happens. www.pozible.com/theTroubleWithE