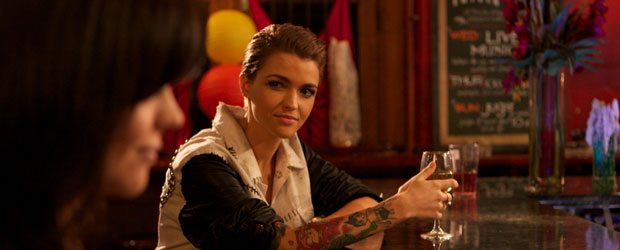 28 Aug

"Around The Block" by Sarah Spillane
Around The Block
Director: Sarah Spillane
Cast:  Christina Ricci, Ruby Rose, Jack Thompson
Prd Info: Drama, Australia, 2013
A new Australian film by Director Sarah Spillane, AROUND THE BLOCK will be released later in 2013, but we have a Special Sneak Preview screening at Queer Screen Film Fest.
Ruby Rose will be introducing our special sneak preview at Newtown Dendy, on Sunday 22nd September. One screening only, so book your tickets fast!
[youtube height="HEIGHT" width="WIDTH"]http://www.youtube.com/watch?v=xYb7zxVeOjo[/youtube]
[space height="30″]
Filmed in inner Sydney, AROUND THE BLOCK stars Christina Ricci as a passionate drama teacher with a love of Shakespeare. She is forced to face her own sexuality whilst helping her teenage students to live their own truths. An emotional and aspirational journey of hope, triumph and believing in yourself against the odds. The primarily Australian cast also features Jack Thompson, and a special cameo from Ruby Rose.
For further information on Around the Block visit their page.
---
[space height="15″]
Queer Screen Film Fest 2013 screening
Date: Sunday, 22 September 2013
Venue: Dendy Cinemas Newtown, 261 King Street, Newtown, NSW
Time: 3:00 pm
---