31 Jan

Asia Pacific Film Festival Alliance Shorts 2016

Queer Screen is proud to be a founding member of an alliance of Asian queer film festivals: the Asia Pacific Queer Film Festival Alliance. To showcase the amazing queer films being developed in this region, the Alliance has put together a package of the best in new, Asian cinema. At the end of each year, one short film is selected as the best Asia & Pacific region's best queer film.

Winner Best APQFFA Film 2016: The Fox Exploits the Tiger's Might by Lucky Kuswandi

APQFFA Shorts 2016: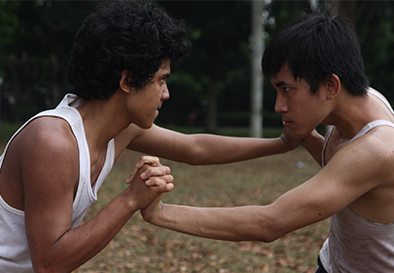 The Fox Exploits the Tiger's Might
Directed by Lucky Kuswandi
Producers: Meiske Taurisia, Edwin, Tunggal Pawestri Babibutafilm in collaboration with HIVOS Asia Hub
Scriptwriter: Daud Sumolang
Indonesia; Indonesian with English subtitles
25 minutes, digital, colour
Don't miss this Cannes hit. Two preteen boys discover their sexuality and the relation between power and sex, in the awkward social setting of a sleepy small town with a military base. David is the big-shot boastful son of a high-ranking officer, while Aseng is an ethnic minority tobacco merchant who sells bootleg liquor.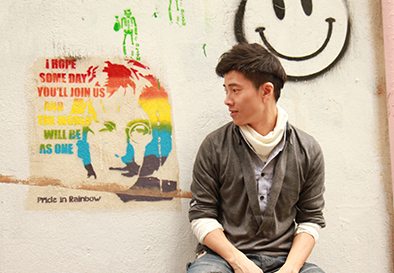 Kaspar X – If I Had a Soul
Directed by Kaspar Wan
Producer: Sophia Shek
Associate Producer: Anshuman Das
Hong Kong; Cantonese with English subtitles
24 minutes, digital, colour
Kaspar has aspired to be a man ever since he was young, and he struggles to reconnect with his life and with his God. When he is finally reborn as a trans-man his transition is welcome with love and support from his family and friends. Kaspar X  – If I had a Soul follows Kaspar's personal journey through his conversations with his family and friends as he struggles to realign his body with his soul. A rare intimate documentary made in Hong Kong.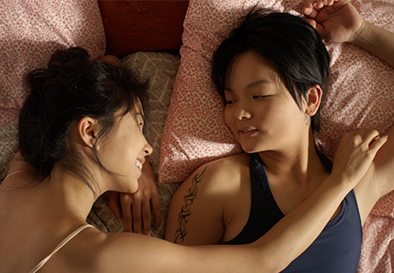 When Mom Visits
Directed by Chiung-wen Chang
Producer: Caisy Lun, Jamari Perry
Stars: Wei Yi Lin, Lee Chen, Jenny Soo.
USA, Taiwan; English and Mandarin with English subtitles
19 minutes, digital, colour

Mom arrives unannounced from Taiwan to the US to visit Tingting. How will she explain her relationship with her roommate/girlfriend? Will she survive the blind dates mom is setting up for her? A clash between conservative traditions and western upbringing is near.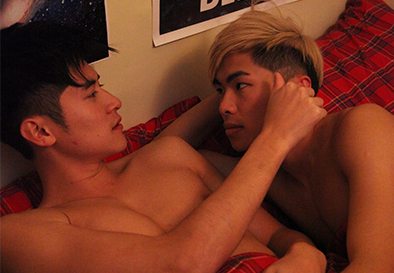 For Love, We Can
Directed by Lam Chi-lung
Produced by: The School of Film and Television, The Hong Kong Academy of Performing Arts
Hong Kong; Cantonese with English subtitles
Presented by: Red Ribbon Centre;
47 minutes, digital, colour
Jun is a reckless, rebellious young man. His coming out enraged his father, with his mother (Han) stuck in the middle. Even after his father's death they are still unable to reconcile. Knowing that being gay is not accepted by his mother, there is a wall between the two even though they live under the same roof.
Michael is an honest, stable young man who works in a bank. When Michael met Jun, two lonely souls fell deeply in love, oblivious to the wide open eyes of people around them. Jun's mother disapproves their relationship, while reluctantly she had to accept it. Because of Michael's positive energy, the relationship between mother and son gradually defrosts. One day, Jun's ex-boyfriend revealed to him a secret, which overturned the world of Jun. And now Jun and Michael have to face the most difficult test in their relationship while Han is also going through her …