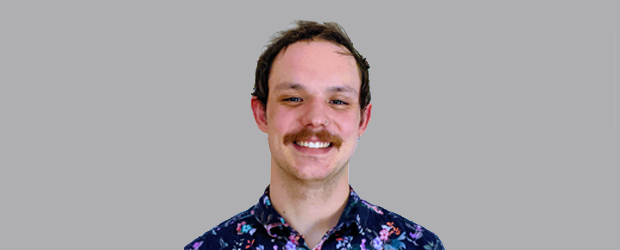 24 Feb

Brodie Pyke

Brodie Pyke is a Board Associate, primarily working with the filmmakers at Queer Screen. He has created social media content highlighting the festival's events including Q&As, networking events and screenings. He helps with filmmaker initiatives and community projects and has previously volunteered with Queer Screen interning in the office and assisting at events.

Brodie has completed a film degree in Film and Television (JMC) and a master's degree in Media, Arts and Production (UTS). He has been a filmmaker for eight years creating various forms of film and media including music videos, short films, educational videos, web series and commercials.

He has produced a short film Paradise which had great success on the international festival circuit with official selection at festivals in USA, India and Australia. It was also a part of Queer Screen's 25th Mardi Gras Film Festival 2018 and was a finalist in its My Queer Career short film competition that year.

Brodie is an executive director and founding member of the Queer Film Collective, which aims to promote Queer Cinema/News and support emerging queer artists and films.