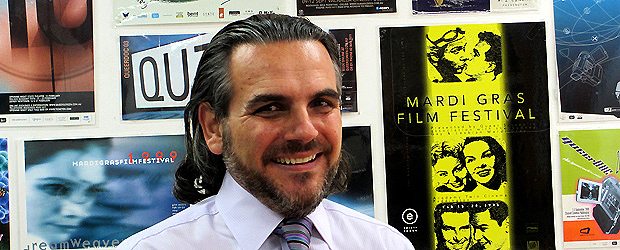 06 Dec

Giovanni Campolo-Arcidiaco (President 2012-2016)

With a background in theatre, photography and multimedia, Giovanni has focused on a career in project management since moving to Australia from Italy via London. A key stakeholder of Sydney's Queer Filmmaker Group in early 2000, he has contributed to various short movies and was creative producer of feature Bouncing Castle, a documentary on PFLAG Western Sydney.

A strong believer in community participation, Giovanni served on the Board of the Sydney Gay and Lesbian Business Association (SGLBA) as Membership Director for two years before joining Queer Screen's Board in 2008.

Giovanni has been the President of the Queer Screen Board since December 2012, while contributing to a wide spectrum of activities to help rebuild the Organisation and raise its profile. His main focus remains encouraging sustainability and grassroots participation to ensure Queer Screen can deliver according to its Vision and Mission in years to come.

Giovanni stood down from the Presidency at the FY2016 AGM on 5th November 2016 but continues his involvement with Queer Screen on various areas.