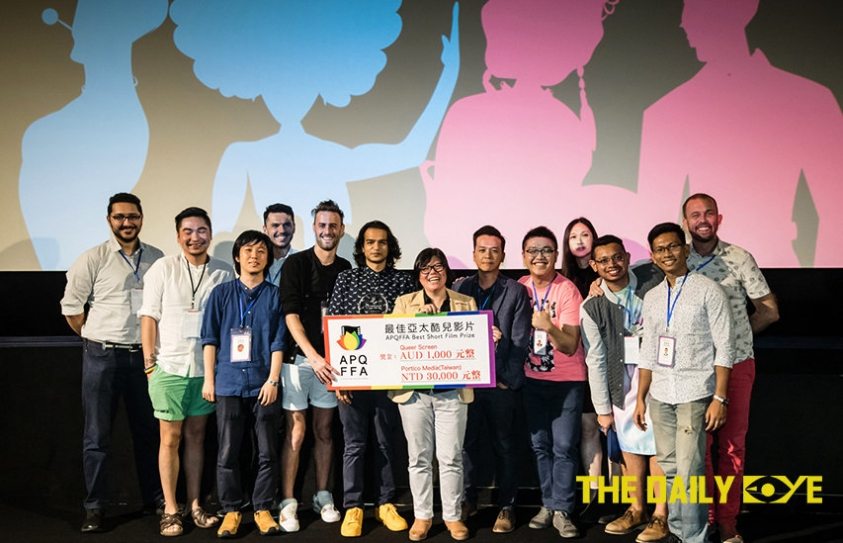 31 Oct

Indian film wins Asia Pacific queer short film award

'Any Other Day', a gay short film from India directed by Vikrant Dhote and Srikant Ananthkrishnan, has won the Asia Pacific Queer Film Festival Alliance (APQFFA) Award for Best Asia Pacific Short Film.

A trophy and a $2000 AUD cash prize was presented to the filmmakers on 22 October at the Taiwan International Queer Film Festival.

Queer Screen is a founding member of the APQFFA, a network of 18 LGBTQ film festivals from the Asia Pacific region. The short film award was sponsored by Queer Screen and Gagaoolala, an online portal streaming LGBTQ films and specially films from Asia and the Pacific.
"I am immensely proud of the AOD cast and crew and especially privileged to collaborate with emerging storytellers who write and portray empowering stories of Queer India", said Shobhna S.Kumar, producer of the film and founder of Queer Ink.
Sridhar Rangayan, festival director of KASHISH said, "We are absolutely thrilled that an Indian film has won the first ever APQFFA award and 'Any Other Day' richly deserves the award, for its brave and unflinching portrayal of the situation in India for gay men.
"It also touches one's heart the way mother of a gay son stands up against authorities. The film has been greatly appreciated across India at the KASHISH Forward screenings in colleges."
KASHISH is a member of the Alliance. Festival director Sridhar Rangayan was one of 18 Asia Pacific film festival delegates who attended the APQFFA forum hosted by Queer Screen in Sydney during the 2017 Mardi Gras Film Festival.
The film 'Any Other Day' screened in Sydney at MGFF17.