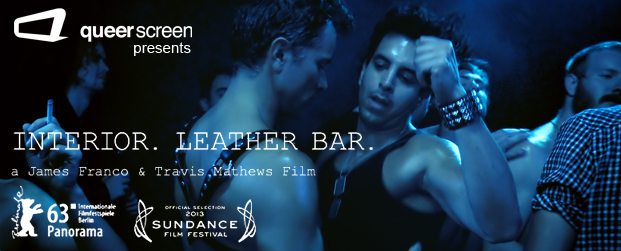 18 Jun

Interior. Leather Bar. – Second screening announced!

Our special fundraiser screening of James Franco and Travis Mathews' "Interior. Leather Bar." SOLD OUT over the weekend.

However, we were able to secure an additional screening for next Tuesday 25th June at the Chauvel Cinema in Paddington. Hurry, tickets will sell fast!

Mathews previous movie' "I Want Your Love" was banned by the censors at the Mardi Gras Film Festival 2013, so we are excited to bring you this Sydney premiere on Sunday 23rd June at Dendy Newtown.

Based on an idea to recreate 40 minutes of lost footage from the controversial classic 1980 movie "Cruising", this sexy screening is a Queer Screen fundraiser. This is powerful filmmaking with real sex.

An exclusive Queer Screen interview with Travis Mathew has been recorded for the occasion and will be screened on the night.

Click here to watch trailer and to purchase tickets.