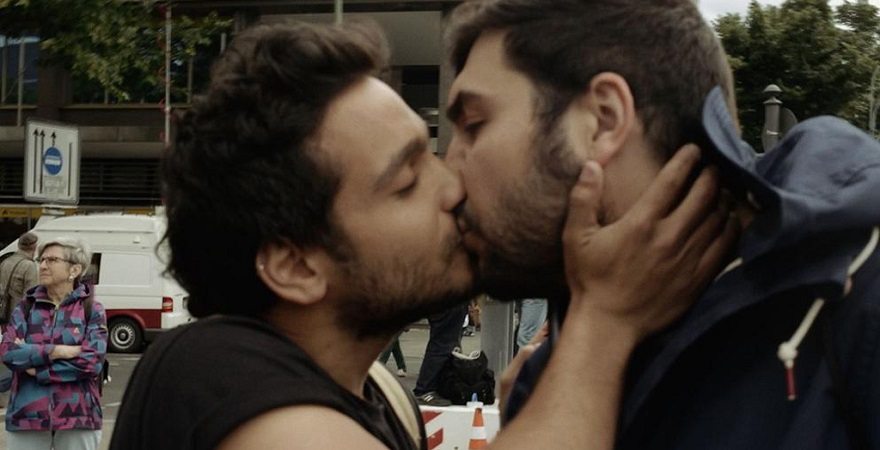 02 Oct

Queer Screen Presents Two Films at Antenna Documentary Film Festival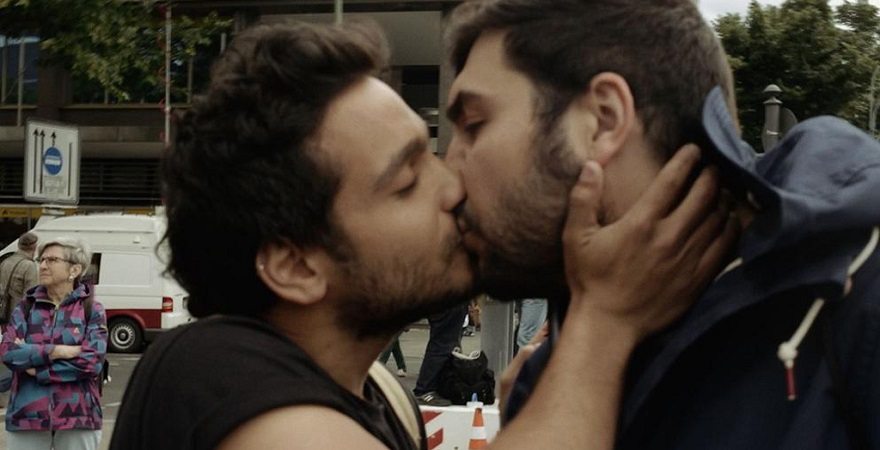 Queer Screen is presenting two films at the Antenna Documentary Film Festival, starting in mid-October. A highlight is Oriented (pictured above) which explores the lives of Palestinian LGBT people in Israel, and The Cult of JT Leroy is a fantastic doco about an infamous literary figure. We're also giving you a 20% discount on any of the following films when you use the code "Queer Screen" on a films ticketing page.
Oriented
Thursday 15 October, 8.30pm
'I'm in love with the enemy.' Being Palestinian in Israel offers certain challenges; navigating the dating game is particularly fraught. Add being gay into the mix and questions of identity hover continually over every action and decision. Fadi, Khader and Naeem are three gay Palestinian friends navigating this world; interactions with family, friends, lovers and each other all take on a broader significance as they struggle to find meaning and certainty in their lives.
The Cult of JT Leroy
Saturday 17 October, 7.00pm
He was the literary discovery of a lifetime – 19-year- old JT Leroy who had grown up on the streets and had forwarded an astonishing, gritty memoir to a publisher. His reclusiveness punctuated by occasional shy appearances in dark glasses only served to intensify public interest, and the announcement of his planned gender transition fed the frenzy further. Celebrities flocked to do readings and offer their support: Nancy Sinatra, Lou Reed, Sandra Bernhard among others. But who really was JT Leroy?
The Sandwich Nazi
Friday 16 October, 9.00pm
"The Sandwich Nazi" is at best a very inaccurate nickname for Saham Kahil, from whom it isn't especially difficult to get a sandwich. Beginning like a particularly depraved Louis CK standup set, we see Kahil providing his customers with sandwiches and an endless stream of extremely candid riffs about his sexual history and everyone's genitalia. Gradually, though, other parts of his life emerge. This is likely the most captivating, heartfelt documentary overflowing with dick jokes you'll ever see.
Leaving Africa
Saturday 17 October, 8.00pm
Riitta and Catherine are self confessed 'old crows', with a friendship that has spanned decades. Working for an NGO that promotes sex education and female empowerment, they both surprise, talking with unexpected candour on subjects such as the sensitivity of a woman's clitoris to a class of embarrassed young men and delighted women. As Riitta prepares to return to her homeland after 25 years, an anonymous accusation threatens to bring about an ignominious end to everything they've worked so hard to build. Leaving Africa is a tender, funny and affectionate film about the power of friendship.