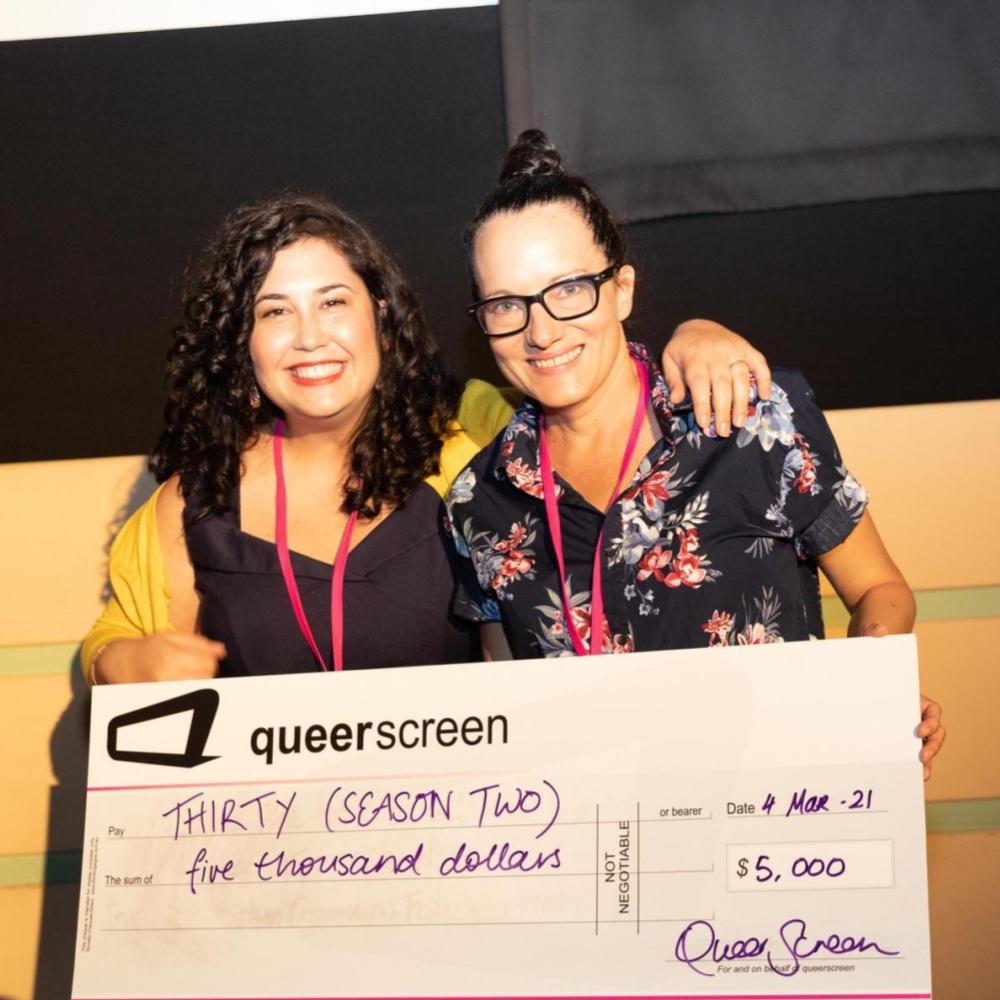 09 Jul

The producer of Thirty on receiving Completion Funding

Queer Screen is proud to support LGBTIQ+ filmmakers through our Completion Fund, and to date, has given $87,000 to various projects, with more to come!

The creators of web series Thirty were the most recent recipients of our Completion Fund, which helped in the production of the series' much awaited second season.

We chatted to Tricia Morosin, the series' producer, who also plays Dalia in the series.

Queer Screen: In a nutshell, what is Thirty is all about?

Tricia Morosin: Thirty is a dramedy web series set in Sydney. It's about four diverse women, stumbling through their thirties and trying to get their shit together!
Thirty - Season 1 trailer
What can fans expect for Season 2?
Season 2 picks up where Season 1 left us – with a total cliffhanger! We see their friendships tested, as they tackle issues of loyalty, infidelity, infertility and everything in between.
Dalia is just getting her career back on track, when the John (John van Putten) and Bianca (Sarah de Possesse) drama comes to a head. Charlie (Alison McGirr) is dealing with a devastating miscarriage. And Anna (Prudence Holloway) is navigating her tangled love… quadrilateral [as opposed to a triangle!], while her job goes down the gurgler and she has to decide whether or not to tell Dalia the truth.
As with Season 1, their stories all intertwine beautifully. But in Season 2 every episode leaves you with a hook. It's definitely more binge-worthy than season one!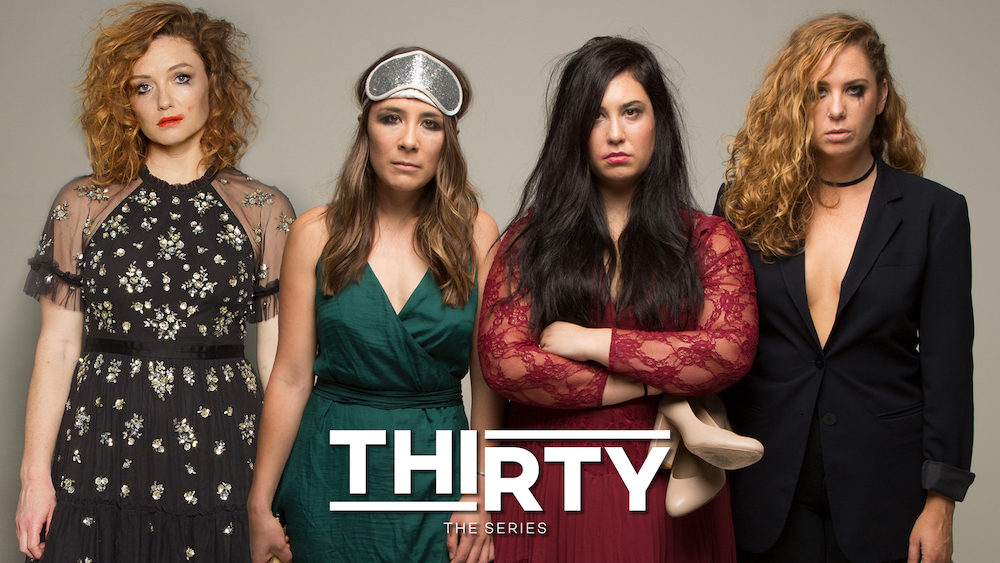 What fan reactions have you had for Thirty? How's it been received?
From the very beginning, we were blown away by our strong supporter base, who really took a chance and invested financially in our show (crowdfunding $21K for Season 2). Critically, Season 2 is doing phenomenally well, even though it is yet to be officially released. It has already:
Won 'Best Dramedy' again at New York Webfest
Been nominated for 'Best Web Series' at London, New York and Japan Webfests, and
Made 'Official Selection' at Sicily, Sydney, Toronto-Ontario, Seoul and Santa Monica Webfests.
You received $5K from our Completion Fund – what did that help with?
The funds from Queer Screen have helped us engage a YouTube consultancy (Changer Studios), whom we will be working with on the Season 2 distribution strategy.
Do you think organisations like Queer Screen are still important?
Absolutely! Thirty was born out of a desire to see more diverse representations on screen. We really believe representation matters and that Queer Screen is enabling queer creatives to reach an audience and share important stories.
What would you say to other filmmakers about checking out what Queer Screen has to offer for them?
Go for it! What have you got to lose?
Why is it important, do you think, that the Mardi Gras Film Festival and Queer Screen Film Fest continue to screen our stories for audiences?
Each year, we love attending the film festivals and we always walk away having learnt something new, or seeing something from a different perspective. Personally, I also see films that I haven't come across on mainstream channels and they always blow my mind. Without the film festivals, I honestly don't know whether I'd find these films and that would be a travesty!
Help Queer Screen to support more projects like Thirty
If you want to help us at Queer Screen keep doing what we're doing and supporting LGBTIQ+ filmmakers around the country, consider making a donation.