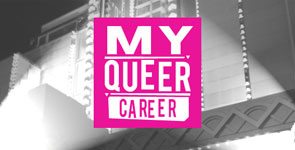 My Queer Career
Calling all AUSTRALIAN FILMMAKERS who are queer or have made a queer film.  The 2017 My Queer Career competition is open for entries!  My Queer Career is one of the world's most prestigious awards for queer short filmmakers and is only open to locally produced work.  The major prize includes $3,000 cash.  Other prizes include in-kind production facilities and support to the value of $10,000. The winning film gains automatic entry to the Iris Prize, the world's largest prize for a gay and lesbian short film, held in Cardiff, Wales.
Submissions close on Monday 14 November 2016.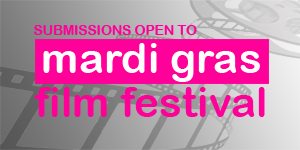 Mardi Gras Film Festival
The Mardi Gras Film Festival is the number one queer film event south of the equator, and is currently looking for submissions.  Queer themed features, shorts and docos, from anywhere in the world are encouraged to submit to the festival in September to November. The festival runs in late February, and feature films and documentaries selected for the Mardi Gras Film Festival are eligible for the Best Feature Audience Award and the Best Documentary Audience Award.
Submissions for the Mardi Gras Film Festival 2017 are now open.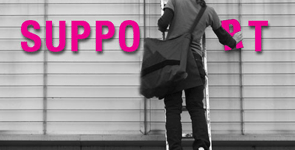 Supported Projects
As part of Queer Screen's mission statement "Inspire and engage people by sharing queer stories", we are happy to support LGBTIQ filmmakers projects by providing exposure on our website "Supported Projects" and social media presence. In order to maximise the impact of this initiative, Queer Screen reserves the right to evaluate each submission and to decide if including it in our "Support Projects" webpage.