15 Jun

Past Festivals

Some of the previous Mardi Gras Film Festival and Queer Screen Film Fest program guides are available to view below.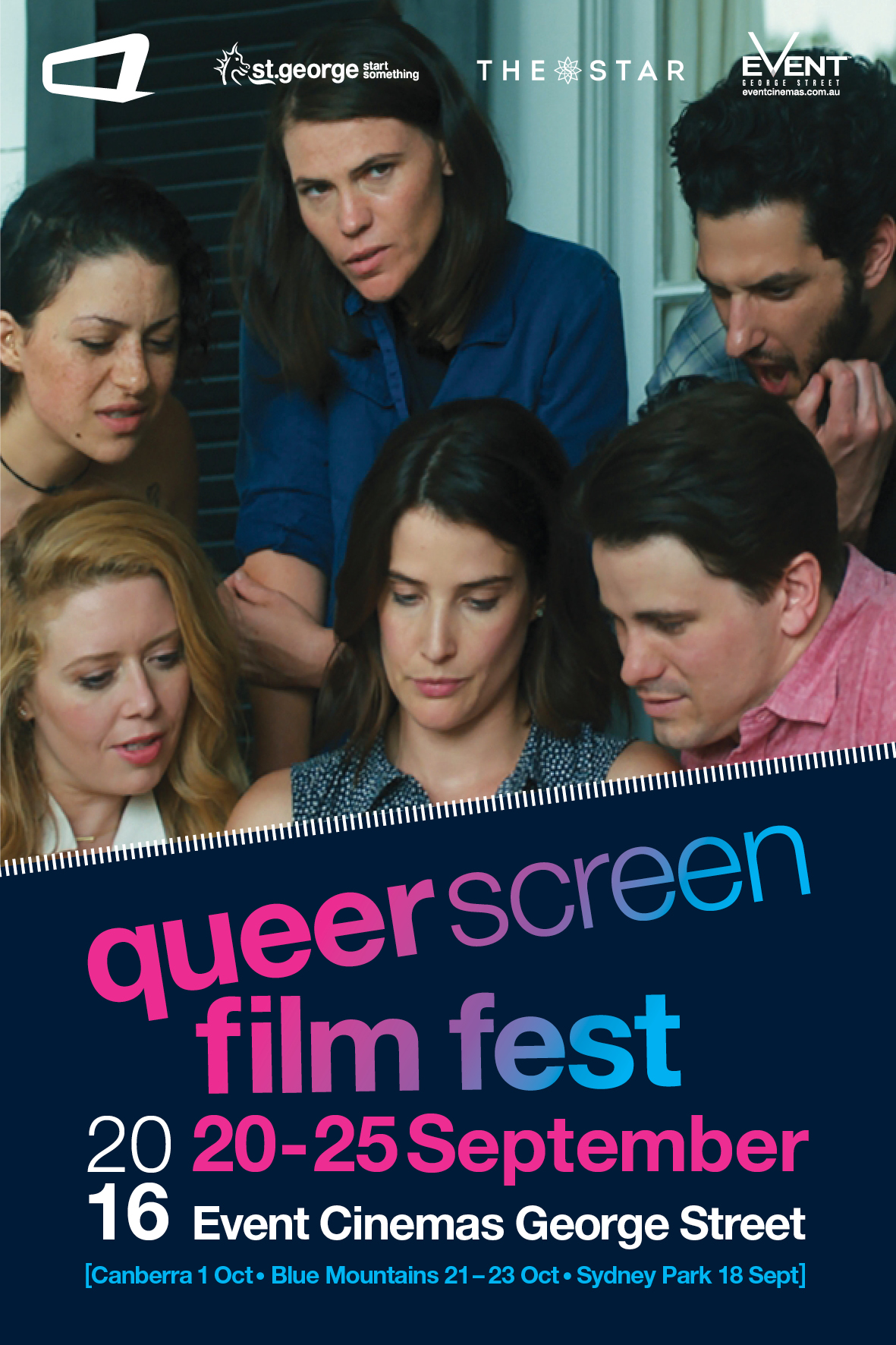 Queer Screen Film Fest 2016
The 4th Queer Screen Film Fest was expanded to include screenings in Canberra and the Blue Mountains, as well as a popular and fun free screening of Inside Out in Sydney Park.
The opening night film was the brilliant Other People by Chris Kelly, and was one of many films to sell out. Another hightlight was 2 screenings of Amost Adults, which included a visit by star Elise Bauman. With 4000 people in attendance, two encore screenings, and loads of award winning films, this was our largest QSFF yet.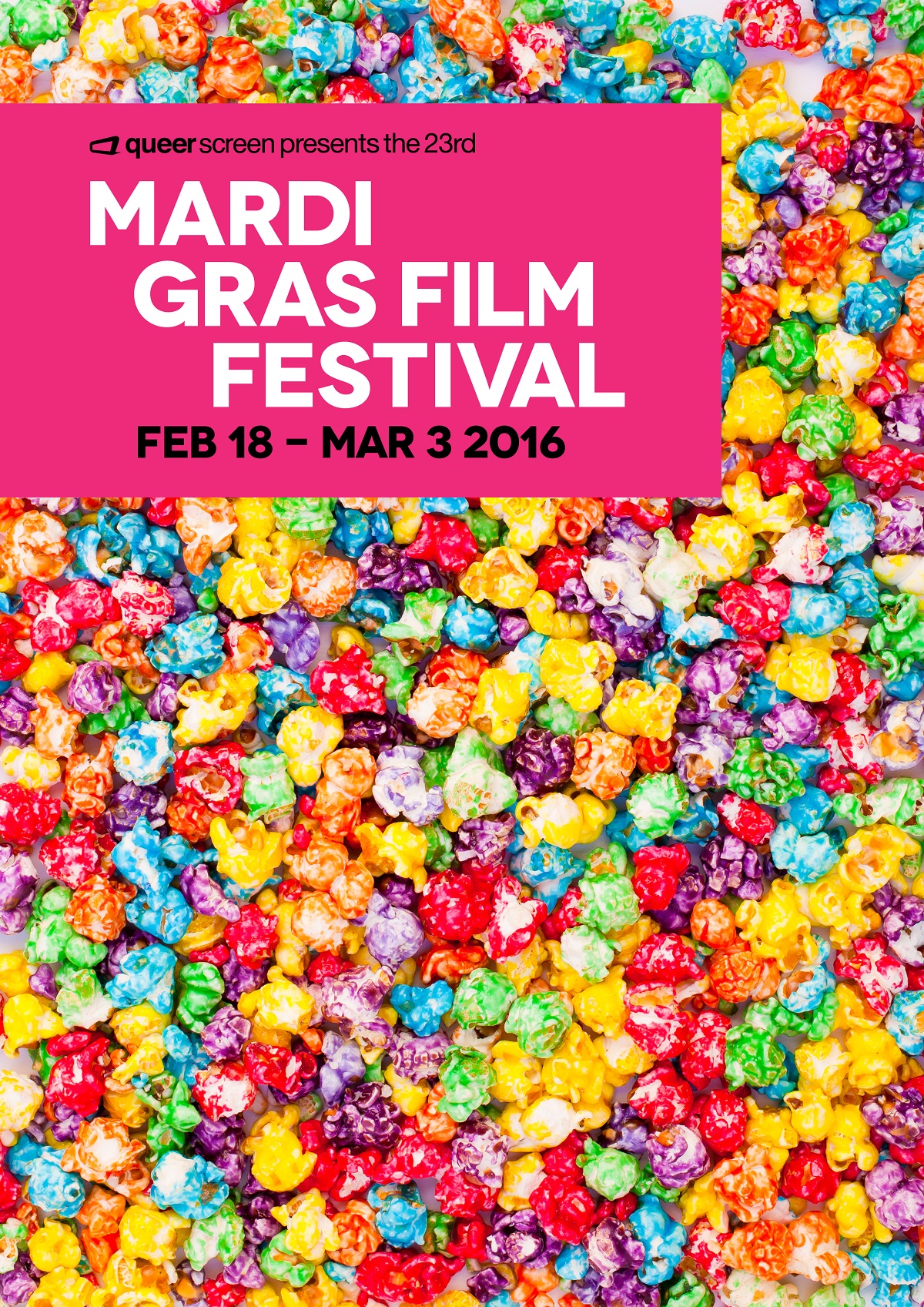 Mardi Gras Film Festival 2016
Queer Screen's 23rd Mardi Gras Festival was one of the biggest yet, with 80 screenings and 17,000 people in attendance. For the first time it included a Blue Mountains program.
24 sessions were sold out, and 10 international filmmakers were in town to introduce their films. The audience award for best feature film went to Starting From… Now! by Julie Kalceff, and the My Queer Career prize for Best Film went to The Summer of ABC Burns by Dannika Horvat.

2016 also included a 'Focus on Sport' program and screening of the documentary Out to Win, which included a panel featuring Ian Thorpe and Matthew Mitcham.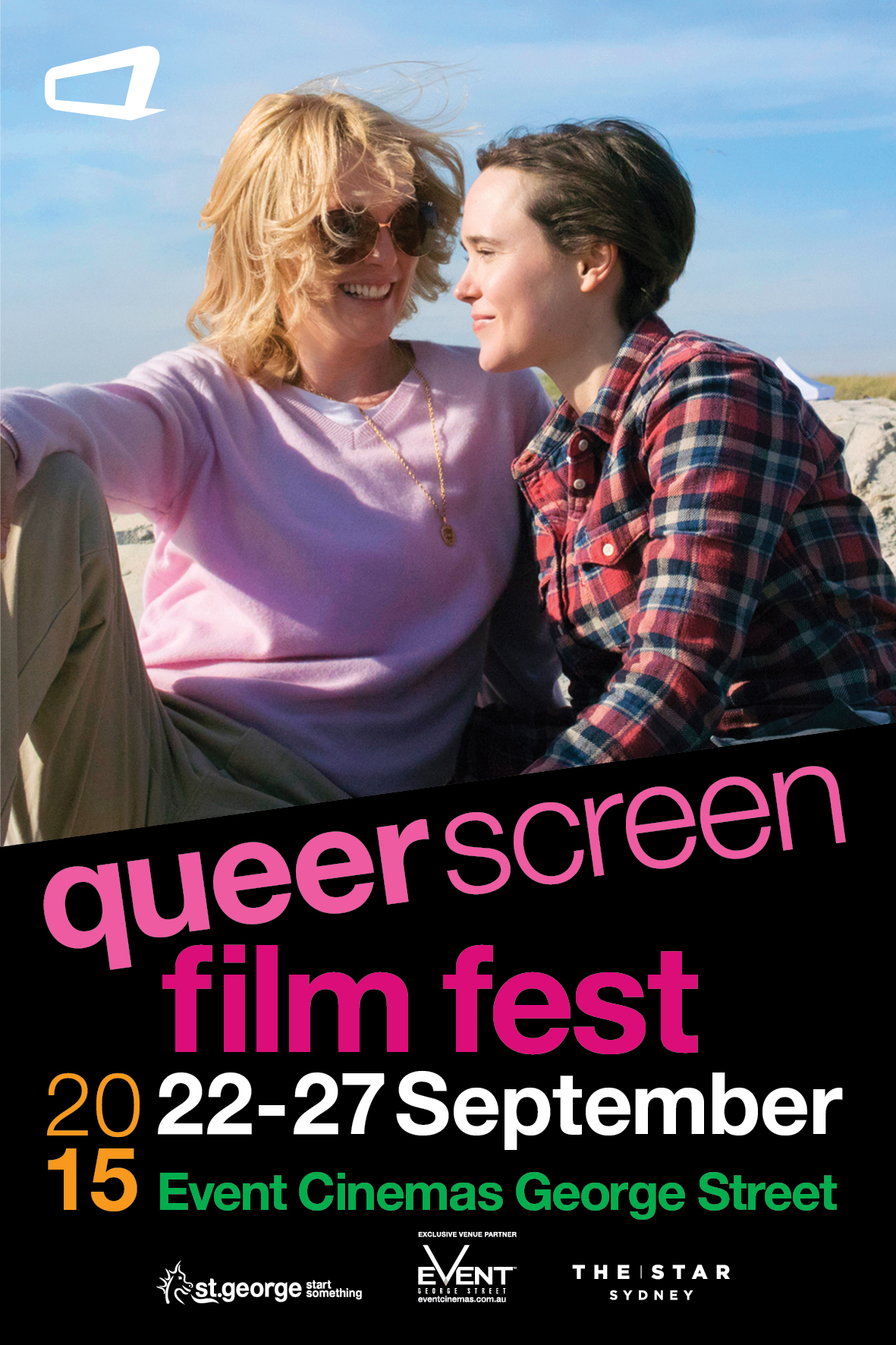 Queer Screen Film Fest 2015
The 3rd Queer Screen Film Fest featured several Australian Premiere screenings, an Australian Showcase presentation of a new LGBTI film by Tony Ayres, some massive star-studded Hollywood dramas, and the best queer docos from around the world. Attendance was 4,000 people

The opening night film was the tender and interesting Boulevard staring Robin Williams in his final dramatic role. Perhaps even more hotly anticipated was closing night film, Freeheld starring Ellen Page and Julianne Moore. Both nights sold out, as did many others of the 12 screenings including Grandma and Tab Hunter Confidential.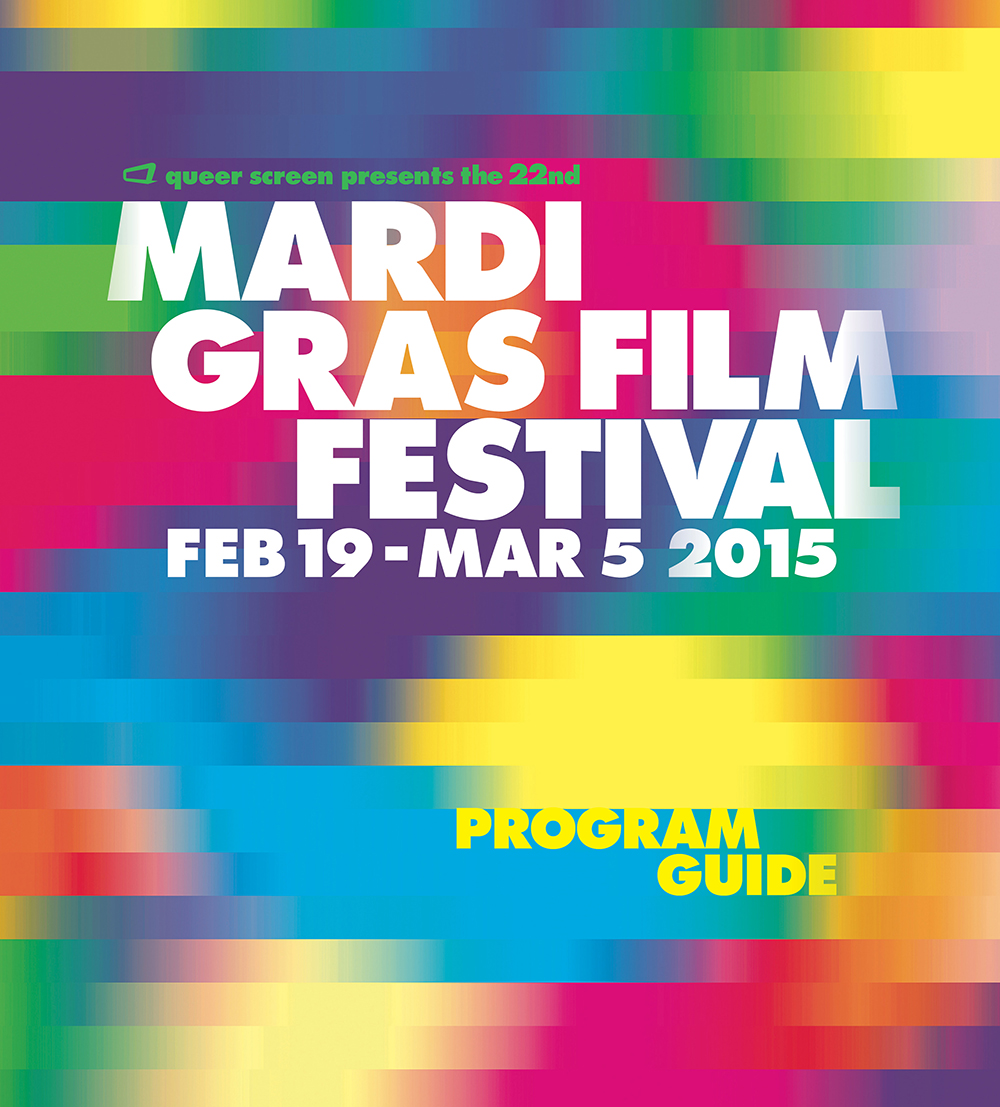 Mardi Gras Film Festival 2015
Queer Screen's 22nd Mardi Gras Film Festival was another huge year, with an attendance of 15,000 and 20 sold out screenings.
The festival opened with Swiss film The Circle by Stefan Haupt, and closing with Dutch comedy Queen of Amsterdam by Tim Oliehoek. The audience award winner went to Boy Meet Girl by Eric Schaeffer and the winner of My Queer Career Best Film was Hole by Tony Radevski.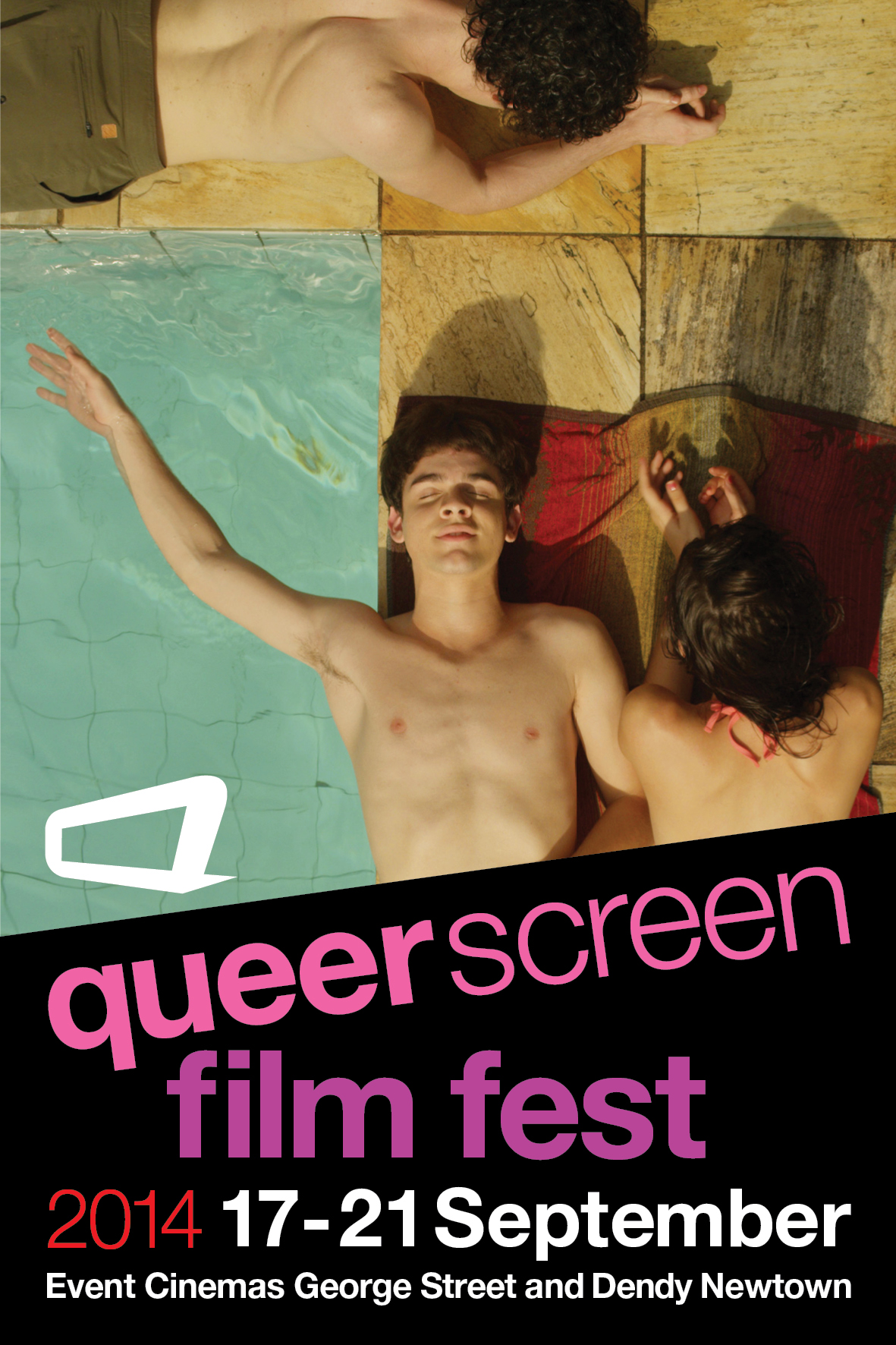 Queer Screen Film Fest 2014
The 2nd Queer Screen Film Fest expanded to include 11 sessions of great films and had an attendance of 2,200 people.
The highlight of the festival was opening with Teddy Award winning film The Way He Looks, directed by Daniel Ribeiro, who attended the screening. He also hosted an amazing free event discussing his work and the transition from short films to award-winning features.
Other great screenings included a scratch-and-sniff screening of John Water's Polyester, Desiree Akhavan's Appropriate Behavior, and a special screening of Pride, by Matthew Warchus.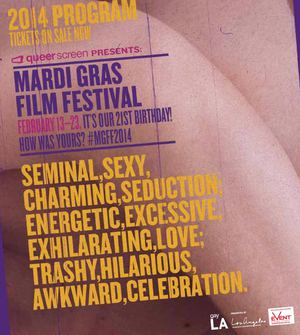 Mardi Gras Film Festival 2014
Queer Screen's 21st Mardi Gras Film Festival impressively had more than half its screenings sold out. Highlights included Croc-A-Dyke Dundee, The Legend of Dawn O'Donnell, Friends of Dorothy, and Out in the Line-up.
Five films made their world premiere, with a further 19 making their Australian premiere. The audience award for feature film went to Bruno Barreto's Reaching for the Moon, and the My Queer Career award for Best Film went to Brendon McDonall's All God's Creatures.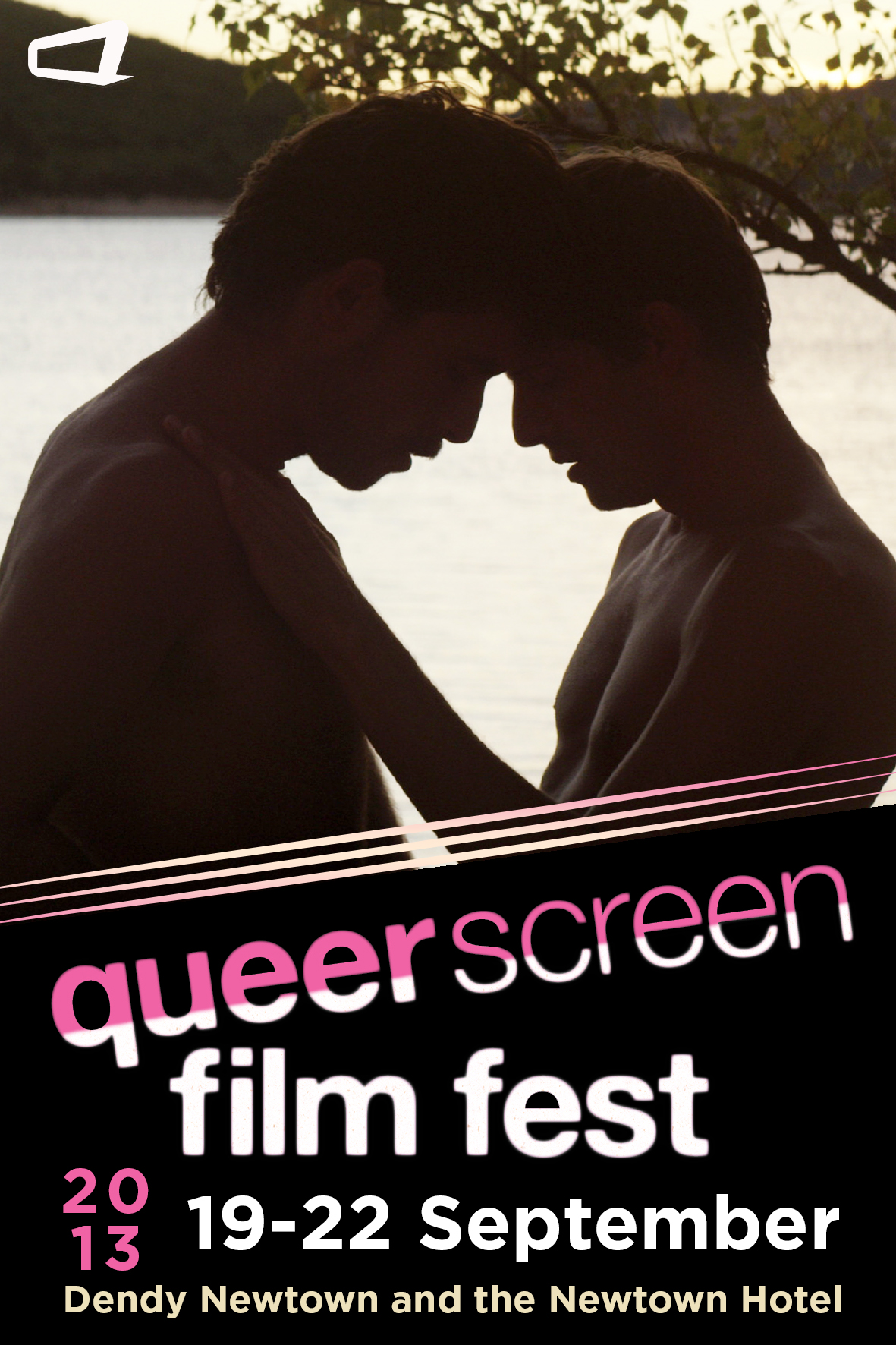 Queer Screen Film Fest 2013
The inaugural Queer Screen Film Fest screened 7 films over 4 fantastic days with our favorite inner-west venue partners, the Dendy Newtown and the Newtown Hotel. The line up took audiences from Cannes winners, to sneak previews and retrospectives. Two such winners were our opening and closing night films Stranger by the Lake (Queer Palm Award and Un Certain Regard for Best Director) and Lawrence Anyways from Xavier Dolan (Queer Palm and Un Certain Regard Award for Best Actress, Suzanne Clément).
The festival was a success with 6 of 7 films sold out. Queer Screen Film Fest has since become a fixture of Queer Screen's annual calendar.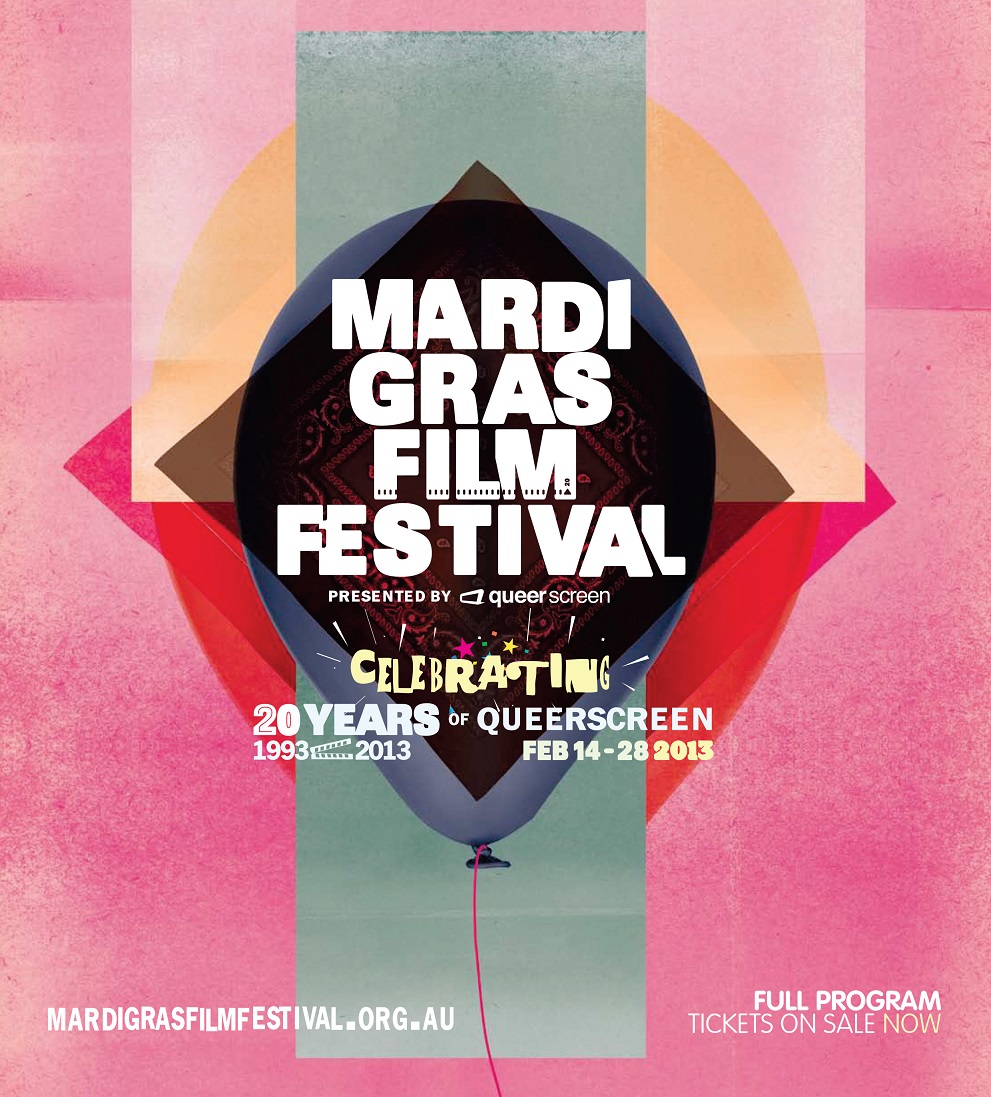 Mardi Gras Film Festival 2013
Queer Screen's Mardi Gras Film Festival celebrated its 20th birthday this year. On the opening night we popped our 3D cherry in bringing you A Liar's Autobiography: The Untrue Story of Monty Python's Graham Chapman, a hilarious comedy that brought together 14 animation studios.
Head On shared our birthday, turning 15 this year and we celebrated with a screen and Q&A with cast and filmmaker Ana Kokkinos. The winner of Best Film at My Queer Career went to Summer Suit by Bec Peniston-Bird.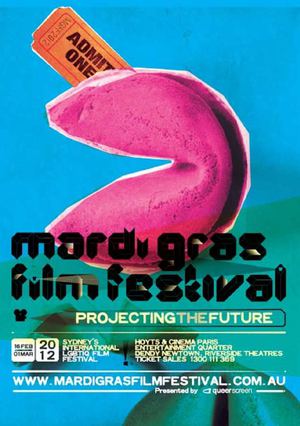 Mardi Gras Film Festival 2012
Queer Screen's 19th Mardi Gras Film Festival opened with the hilarious Dirty Girl, by Abe Sylvia, and closed with Romeos, by Sabine Bernadi. Two weeks, 90 sessions, and a bumper selection of international and local LGBTIQ cinema made for an amazing festival.
Thanks to the amazing support of the Queer Screen community we were able to have an amazingly successful festival. Some of our brilliant films grouped into major themes, including lesbian sci-fi, protecting the future, and sex on screen. Highlights included the highly anticipated Weekend, by Andrew Haigh and With Every Heartbeat by Alexandra-Therese Keining.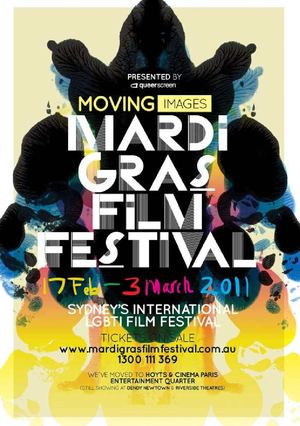 Mardi Gras Film Festival 2011
The 18th Mardi Gras Film Festival was packed full of exciting new titles, including previewing nine titles before their commercial releases, and plenty of pictures hot off the screens of Cannes, Berlin, and Sundance Film Festivals.
One Australian premiere was closing night film Kaboom by Greg Araki (Mysterious Skin, Doom Generation), while the festival opened with I Love You Phillip Morris by Glen Ficarra, featuring Jim Carrey at his devious best alongside Ewan McGregor.
Other highlights were the stunning lesbian drama Elena Undone by Nicole Conn and the beautifully poetic story of Alan Ginsberg in Howl by Rob Epstein & Jeffrey Friedman, starring James Franco.