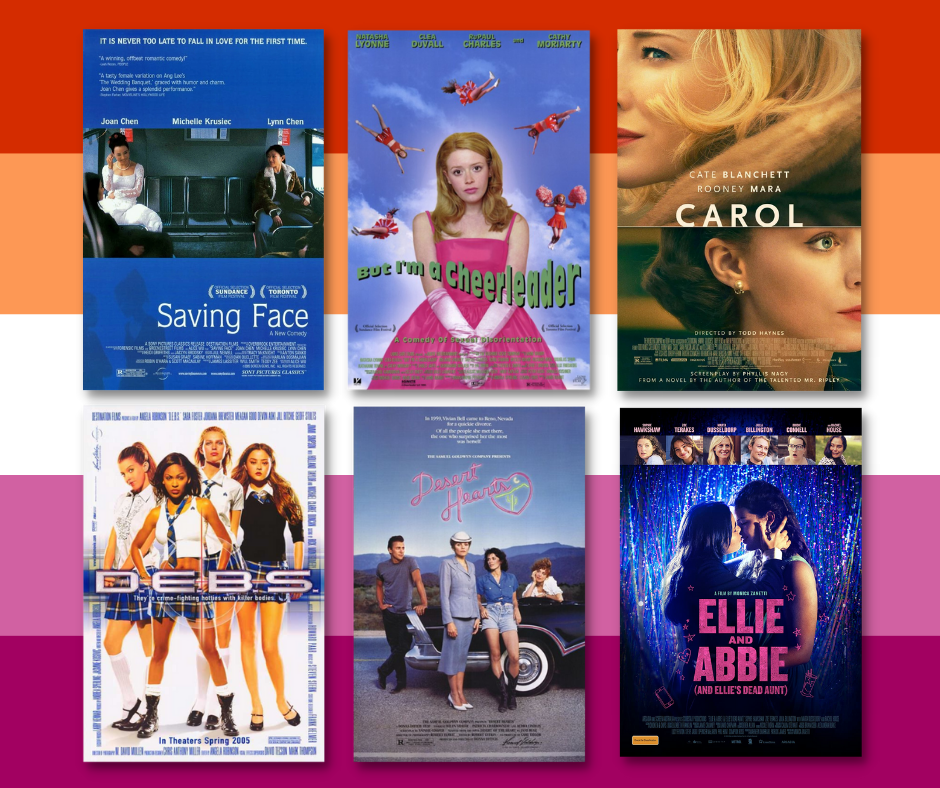 25 Apr

Films to celebrate Lesbian Visibility Day

Every year, on 26 April, we celebrate Lesbian Visibility Day. This started out in New Zealand in the 1980s as International Lesbian Day. This now coincides with Lesbian Visibility Week, which runs from 25 April – 1 May 2022 and is marked mainly in the United Kingdom and the United States.

This year, we're commemorating the day with a few lesbian films our staff and screeners have collated as personal faves, seminal classics and underrepresented gems. Check them out and tell us what you think.
Carol
Starting off strong with this Todd Haynes film from 2015, starring Cate Blanchett and Rooney Mara playing lovers in Manhattan in 1952. Beloved by many, you can catch Carol on Netflix.
Ellie & Abbie (and Ellie's Dead Aunt)
A film that opened MGFF20, this follows school captain Ellie, who is nervous about asking her classmate Abbie to the year 12 formal. Luckily her Aunt Tara, who died back in the 1980s, comes back from the dead to bestow lots of unsolicited advice. A heartfelt rom-com with an all star ensemble cast. You can watch this film on Netflix here.
Saving Face
This 2004 film follow 48-year-old widow Hwei-Lan Gao (Joan Chen) who informs her less-than understanding father she's pregnant. Subsequently banished and with nowhere else to go, Hwei-Lan moves in with her grown daughter, Wil (Michelle Krusiec), a Manhattan doctor who doesn't want a roommate, especially since she's met Viv (Lynn Chen), her sexy young lover. So Wil does what any dutiful child with an expectant, unmarried mother on her hands would do: she proceeds to set Hwei-Lan up with every eligible bachelor in town.
You can buy or rent Saving Face on streaming platforms including Google Play and Apple TV.
But I'm A Cheerleader
Long before she was starring in Netflix's Russian Doll, Natasha Lyonne was questioning her sexuality in But I'm A Cheerleader. An edgy comedy set in a 'rehabilitation' camp for wayward, LGBT-suspected youth, this film also stars Clea Duvall, Melanie Lynskey and of course, Rupaul.
At the moment, it's unavailable for streaming, but there's bound to be a DVD copy somewhere you can watch at a mate's place.
Desert Hearts
This groundbreaking film was released in 1985, directed by Donna Deitch and featuring a love story between two women. Again only available on DVD, but perfect for a movie marathon night.