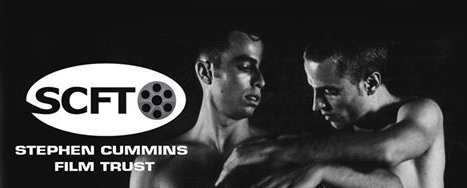 STEPHEN CUMMINS FILM TRUST

Established in 2004 as the result of a bequest by artist Stephen Cummins (1960-1994); the Stephen Cummins Film Trust aims to benefit Australia's queer communities through the promotion and support of queer film and its associated culture, including providing funds for prizes for queer film contests; projects by emerging queer film makers; and other projects and events that are beneficial to queer film making and culture.
Currently we support Queer Screen in a range of endeavours, including providing loans for the operation of the Mardi Gras Film Festival,  and the funding of the Stephen Cummins Film Award in the festival's  "My Queer Career" competition.
| | |
| --- | --- |
| | |
Stephen Cummins was an Australian filmmaker, photographer and curator.
After studying Sculpture and Photography at Sydney College of the Arts, Stephen's early work included several solo and group photographic exhibitions, and collaborative work in the theatre with several dance and performance groups, often at The Performance Space.
Moving into film, Stephen went on to win several international awards in the late 80's for his short films "Elevation" and "Le Corps Image". He curated several programs of Australian Super 8 films and toured them throughout Europe. He was a founding member and co-convenor of the film maker's organisation Queer Screen, and served as a board member of Metro Television and the Sydney Super 8 Film Group.
His work often demonstrated a fascination with the subcultural signification of the male body.
"Resonance"
Stephen Cummins – Australia – 1991 – 11 minutes
In 1991, Stephen won the Best Short Film Award at Sydney Film Festival with the film "Resonance", a collaborative work with Simon Hunt that examined anti-gay violence in Sydney from the perspective of dance. The film went on to great success at over one hundred international film festivals, and is still in international distribution some twenty years later.
[space height="30″]
Donate
You can donate to the Stephen Cummins Film Trust by bank transfer. Please note that at this stage, donations are not tax deductible. For more information, please contact us on SCFT@queerscreen.org.au
Stephen Cummins Film Trust
Westpac Bank
BSB: 032-045
Acc: 102680