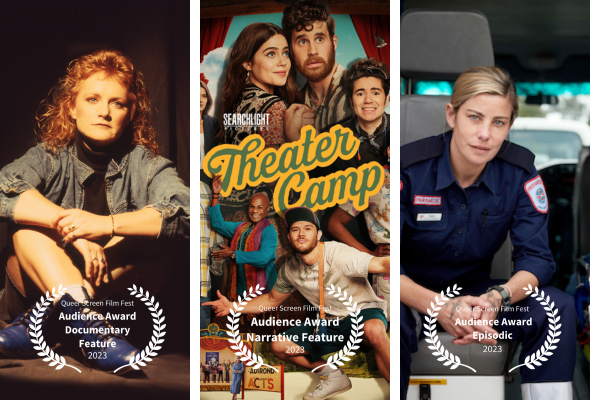 06 Sep

All the Audience Awards for Queer Screen Film Fest 2023
Queer Screen Film Fest 2023 Audience Award Winners
Our 10th Queer Screen Film Fest was a huge and welcome return to cinemas for many of us, and we screened 37 films across 20 unique programs!
We of course love every film we program, but we leave the Audience Award up to you. After each film, there's an opportunity to rate what you've just watched on a scale of 1-5, either in cinemas or On Demand.
At the end of Queer Screen Film Fest, we tally them up and give out our Audience Awards.
Audience Award for Best Narrative Feature
Winner: Theater Camp
When its founder falls into a coma the staff of a summer theatre camp decide the only way to keep the camp afloat is to stage a show-stopping original musical, in this farcical tongue-in-cheek mockumentary.
Runner Up: Lie With Me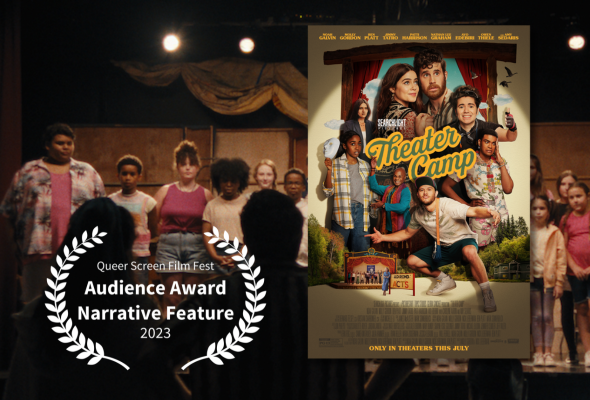 Audience Award for Best Documentary Feature
Winner: It's Only Life After All
The trailblazing acoustic folk-rock duo Indigo Girls reveal intimate details of their sexuality, friendship and activism in this beautiful documentary.
Runner Up: Equal the Contest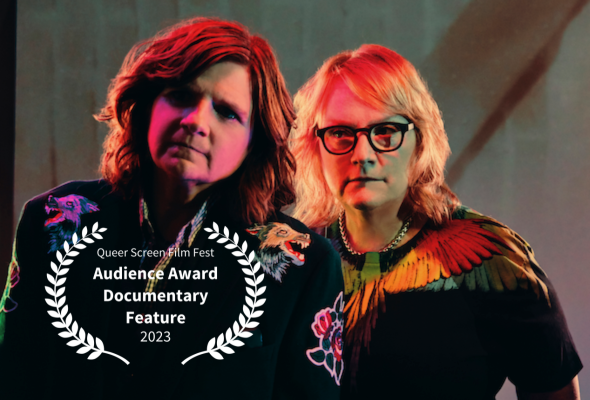 Audience Award for Best Episodic
Winner: Triple Oh!
A comedy-drama following the lives of two ambulance paramedics, as they save lives in absurd medical emergencies.
Runner Up: Fanny Scat Investigates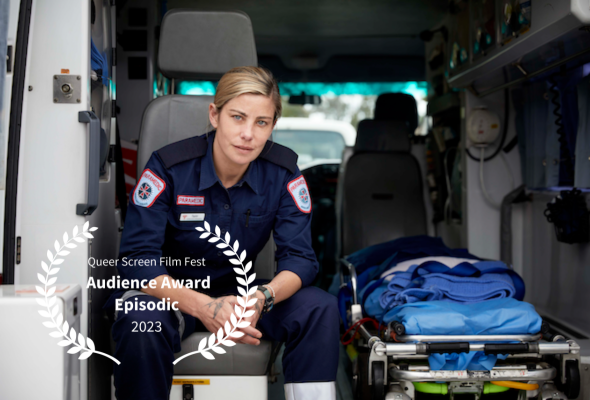 Audience Award for Best Short Film
Audience Award for Best Gay Short
Winner: Jean Fell in Love
Runner up: Too Rough
Audience Award for Best Sapphic Short
Winner: King Max
Runner up: Requiem
Audience Award for Best Trans & Gender Diverse Short
Winner: 100% USDA Certified Organic Homemade Tofu
Runner up: I Am Leo