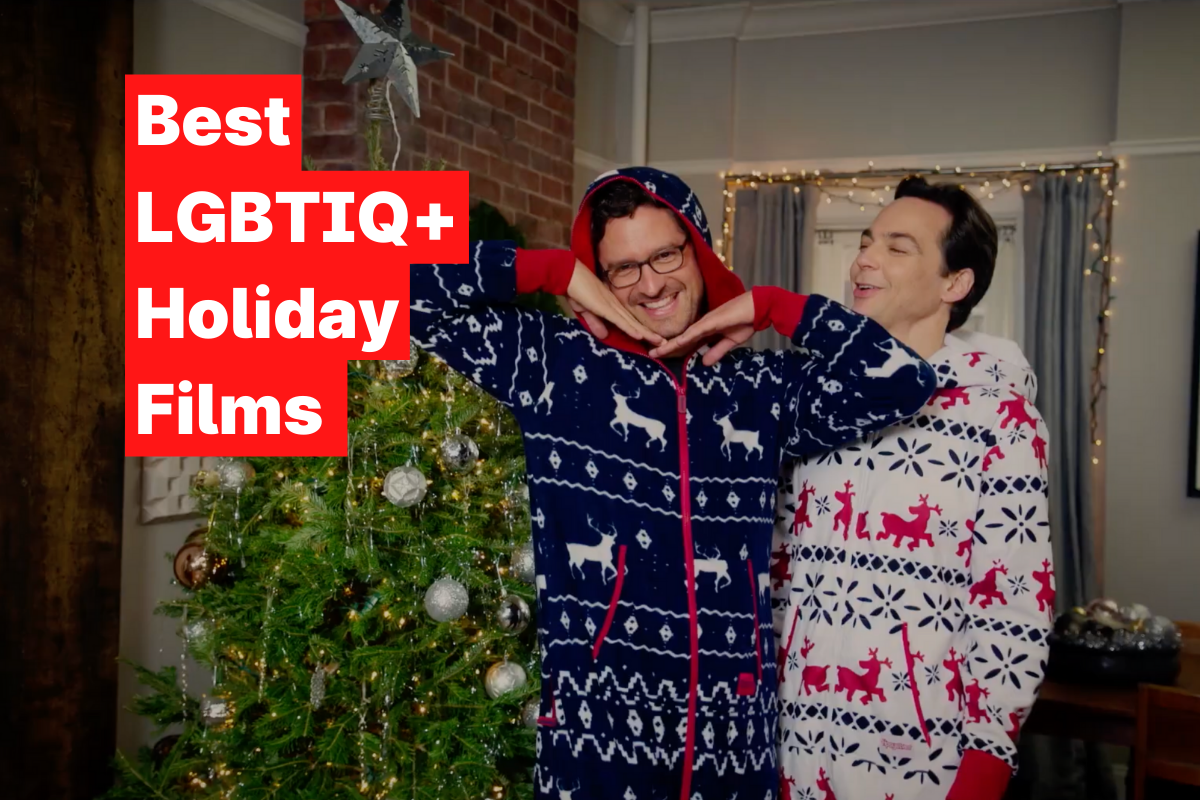 16 Dec

Best LGBTIQ+ Holiday Films

'Tis the season to indulge in cheesy holiday content, whether you're rewatching Home Alone or the New Year's Eve special of your favourite TV show. Queer Christmas films are (finally, and slowly) on the rise, although holidays like Hanukkah are being left behind, as Becca Damante from The Advocate pointed out. We're hoping we'll start seeing and supporting more inclusive queer holiday films soon. Hint, hint to all our Queer Screen Filmmakers who are looking for some fresh ideas!

To get you in the spirit of a queer silly season, we've put together a list of the best LGBTIQ+ holiday films that you can stream in Australia right now.
Spoiler Alert 
Spoiler Alert is the heartwarming, funny and life-affirming story of how Michael and Kit's relationship transforms when one of them falls ill. It'll be easy to get in the Christmas spirit with this crowd-pleasing romantic comedy-drama starring Jim Parsons (Big Bang Theory), Ben Aldridge (Fleabag) and Sally Field (Steel Magnolias)!
Where to watch it: With us! Join us for this special advance Christmas screening on Wed 21 Dec, 7:00pm at Dendy Newtown. Grab your tickets here before they sell out 🎄
Carol
Carol is a classic for a reason. The longing gay stares, Cate Blanchett looking more smouldering than ever… This acclaimed lesbian romantic drama starring Cate Blanchett, Rooney Mara and Sarah Paulson set over the Christmas/New Year season, this is the annual Christmas tradition for a lot of queers.
Where to watch it: Stan or Netflix (thank you streaming Gods).
Let It Snow

Let It Snow goes for a modern-day Love Actually vibe with its big ensemble (and star-studded) cast and intertwined stories. With Kiernan Shipka (Chilling Adventures of Sabrina), Joan Cusack (School of Rock), Shameik Moore (Spider-Man: Into the Spider-Verse) and more, this heartwarming flick is on its way to Christmas movie staple material.
Where to watch it: Netflix.
Happiest Season
When Happiest Season came out in 2020, queers around the world united to swoon over Kristen Stewart in a suit and debate whether Kristen's character Abby should have ended up with Harper (Mackenzie Davis) or Riley (Aubrey Plaza). We're on #TeamRiley by the way. It's rightfully claimed its place as a lesbian rom-com Christmas staple.
Where to watch it: Apple TV.
Tangerine
Tangerine is a critically-acclaimed film about two trans women sex workers set in Tinsel Town on Christmas Eve. It's an engaging and drama-filled arthouse choice; a total go-to for film buffs who want to get in the festive spirit with something not too Christmassy.
Where to watch it: Apple TV.
A New York Christmas Wedding
This 2020 Christmas film beautifully speaks to an old faithful queer question: was I actually in love with my childhood best friend? As her festival wedding draws near, Jennifer (Nia Fairweather) is visited by an angel and show what could have been, had she not denied her feelings for an old friend.
Where to watch it: Netflix.
Single All the Way
Equal parts cheesy and heartwarming, this Netflix Original rom-com is a gay twist on a Christmas classic – the fake relationship to avoid parental judgement while home for the holidays. Starring Michael Urie and Philemon Chambers, this film also boasts cameos from queer icons Kathy Najimy and Jennifer Coolidge!
Where to watch it: Netflix.
Rent
It's a queer staple with a cult following. Rent is a much-loved musical about a group of friends, many of whom are queer, set over the Christmas/New Year period with the HIV/AIDs epidemic as a backdrop. For those Broadway purists, it's definitely worth splurge on renting Rent: Filmed Live on Broadway, which will bring you close to the theatre experience.
Where to watch it: Binge.