27 Jan

Completion Fund 2023 recipients announced

We are thrilled to announce the recipients of round 9 of the Queer Screen Completion Fund 2023. The $20,000 was awarded at the program launch for the 30th Mardi Gras Film Festival.

Eligible projects have completed principal photography and are heading into post production and require funds to assist with editing, special effects, colour grading, accessibility features, sound design or music composition. The fund is also used for projects almost complete that need financial assistance for distribution and marketing.

Round 9's jury

Queer Screen would like to thank this year's jury, whose input and expertise in the areas of storytelling and filmmaking were essential to making the decisions about where and to whom the funds should be allocated.

Sue Maslin is one of Australia's most successful screen producers with a track record of producing award winning feature and documentary films. Her smash hit The Dressmaker, starring Kate Winslet is one of Australia's all-time highest grossing films and winner of five Australian Academy Awards. Sue has been an industry advocate and trailblazer in numerous ways over the past 40 years – as a founding member of Women in Film and Television (WIFT Vic), the inaugural President of WIFT Australia, a founding member and inaugural President of the Natalie Miller Fellowship and, more recently, the Director of the Australian Feature Film Summit.

Paul Tonta manages theatrical acquisitions and film festivals at Madman Entertainment, whose recent and forthcoming releases include Decision to Leave, Close and All the Beauty and The Bloodshed. He's previously worked at Walt Disney Company and Melbourne International Film Festival and has been on juries at various festivals including Sydney Film Festival, MIFF and MQFF.

Kylie Washington is BBC Studios ANZ's General Manager and Creative Director of Production, responsible for BBC Studios' extensive format catalogue and driving the creation of original content collaborating with some of Australia's best creative talent across both unscripted and scripted genres. Kylie is a lesbian mother of three, two dogs, two cats, a bearded dragon and an axolotl, and her favourite film as a 16 year-old was My Own Private Idaho.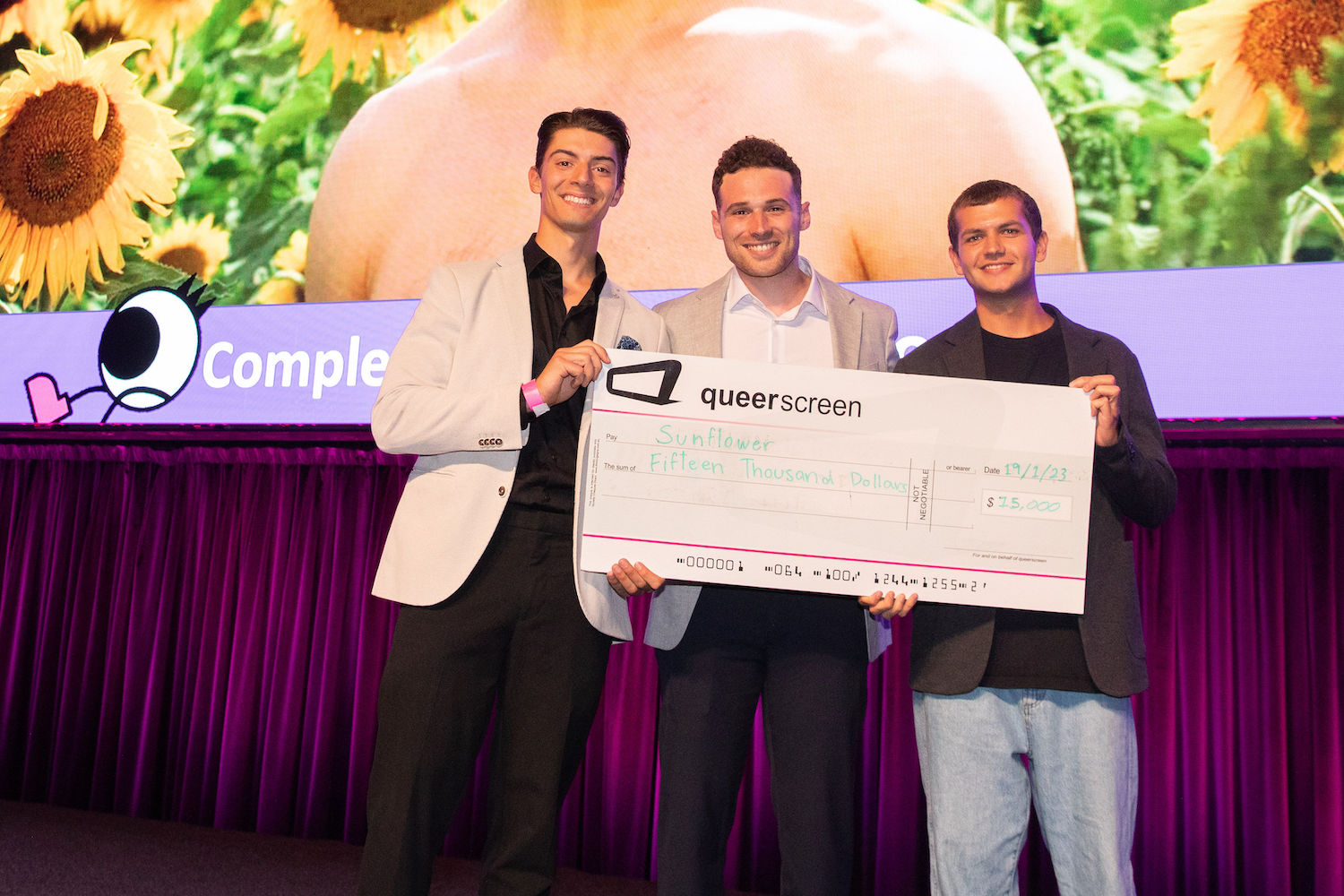 Awarded $15,000
Type Narrative Feature
Genre Coming of Age, Drama
Director Gabriel Carrubba
Producer Gabriel Carrubba, Zane Borg
Logline A seventeen-year-old boy comes of age in the working class suburbs on Melbourne's edge, as he struggles to understand and embrace his sexuality.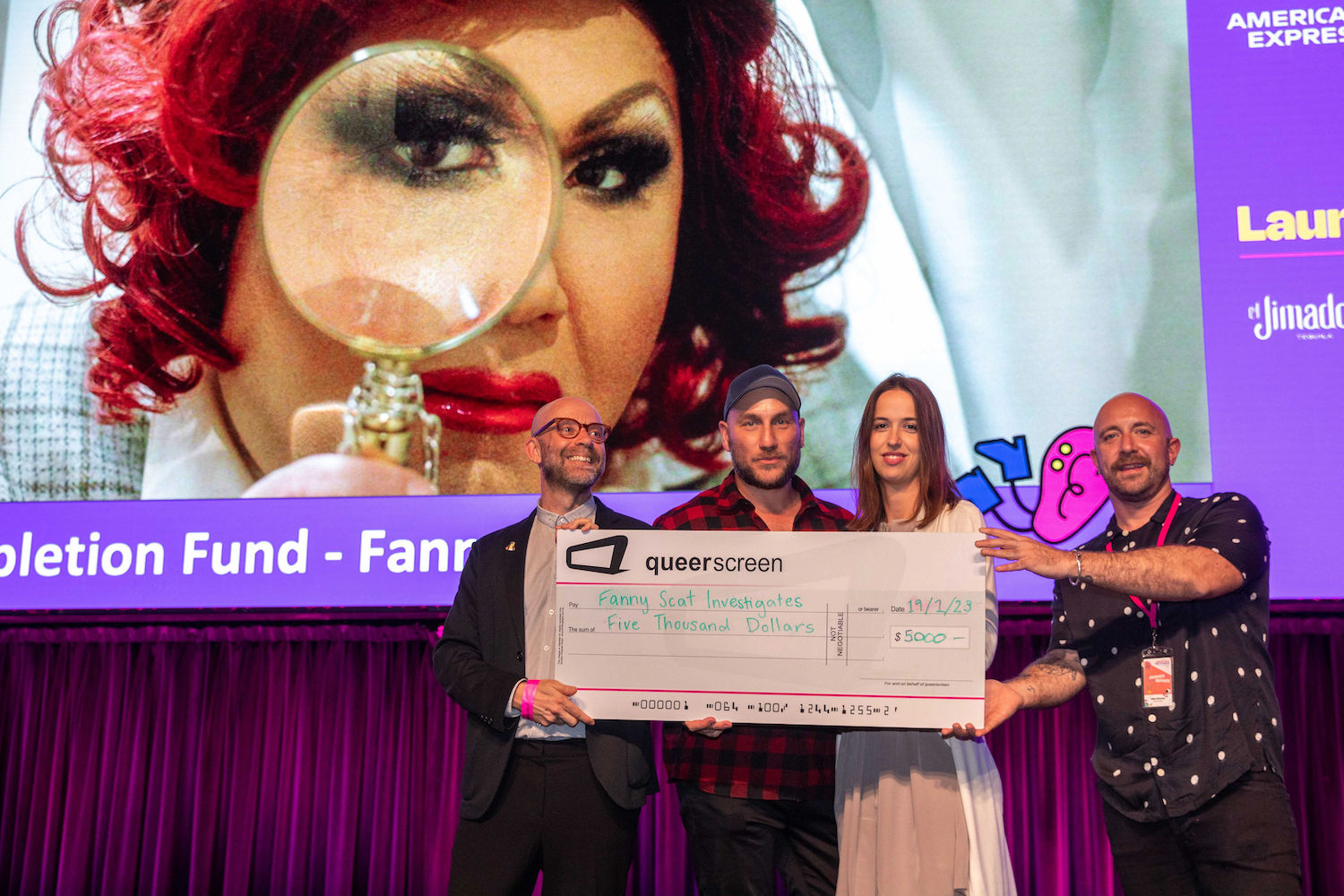 Awarded $5,000
Type Narrative Webseries
Genre Comedy
Director Tony Radevski
Producer Chris Aronsten, Petra Lovrencic, Tony Radevski
Logline A middle-aged drag queen (played by Trevor Ashley) becomes a private investigator to make ends meet.
Since its inception in 2016, Queer Screen has awarded $142,000 to 25 worthy Australian projects.
Round 10 of the Completion Fund will open in late 2023. To be notified and stay up to date, subscribe to our Filmmakers eNews.