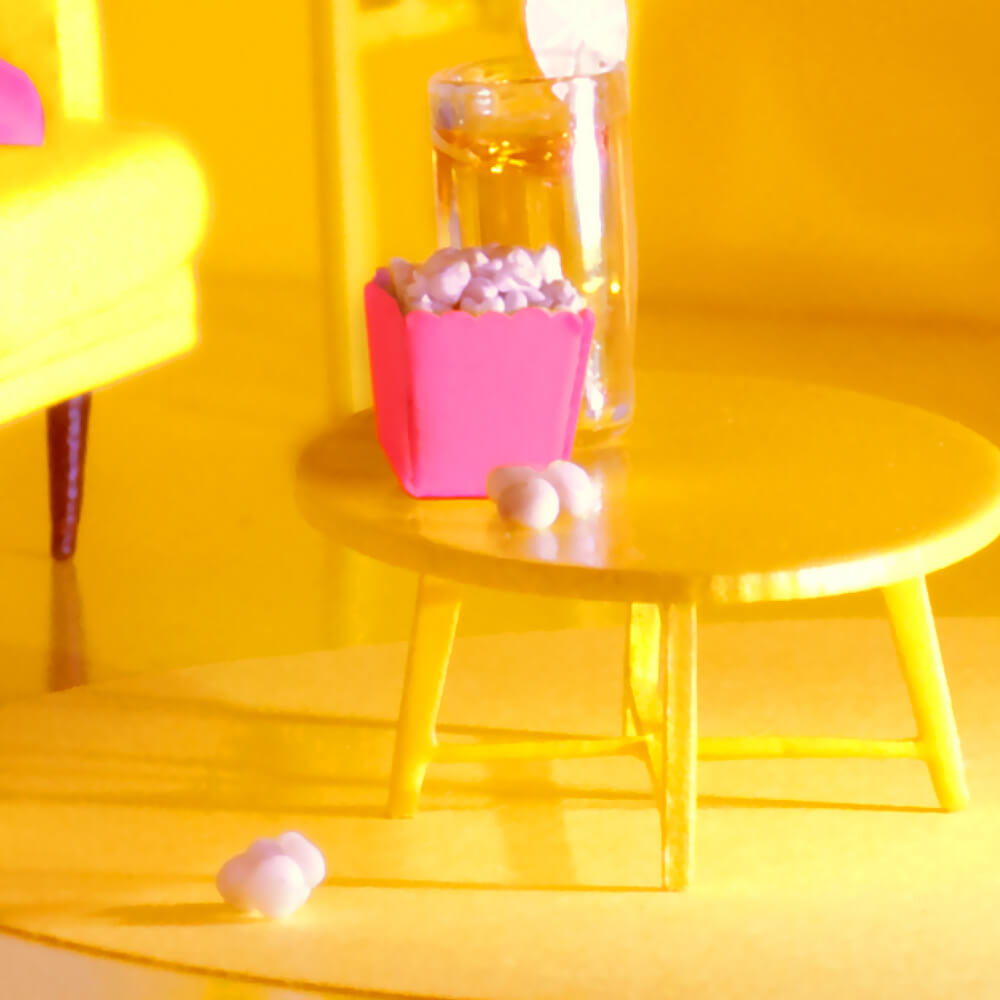 29 Sep

Filmmaker Q&As #QSFF20

One of the benefits of Queer Screen Film Fest being online and on-demand was the ability to have filmmkaers join us virtually to chat about their films from the comfort of their own homes, to the comfort of yours.
See below for all six Q&As we held during the festival and gain some further insight into the films you loved.
AHEAD OF THE CURVE
Joining Festival Director Lisa Rose, is the director and co-producer Jen Rainin, founder of Curve and documentary subject Franco Stevens and producer and co-director Rivkah Beth Medow.
Our foundations and our futures – Ahead of the Curve is a reflective, celebratory and critical homage to lesbian culture past and present. The film follows Curve magazine's founder as she, and other significant queer women, reflect on the importance of representation, community and having a voice.
CICADA
Join Festival Director Lisa Rose, with co-director, co-writer, star Matt Fifer, co-director Kieran Mulcare, co-writer and actor Sheldon D Brown and producer Jeremy Truong for an insightful chat about this incredibly personal film.
Writer, director and star Matthew Fifer is both handsome and heartfelt as Ben, and out actor Sheldon D. Brown delivers a standout performance as Sam in this beautiful, healing experience of a film.
GOSSAMER FOLDS
Joining Festival Director Lisa Rose, is director Lisa Donato, Producer Yeardley Smith and lead actor Alexandra Grey.
Moving beyond clichéd stories of gender transition, Gossamer Folds centres a Black, trans woman, played by a Black, trans actress, Alexandra Grey (Empire), who is empowered to follow her dreams. A gorgeous film made all the more splendid by its stellar cast including Grey and Jen Richards. A serious, moving and refreshingly positive portrayal of a unique trans experience.
HOLY TRINITY
Joining Festival Director Lisa Rose, is writer, director, producer and star Molly Hewitt.
Set in a colourful alternative Chicago where sex- and kink-positivity are the norm, queer dominatrix Trinity discovers she can talk to dead people after huffing a magical aerosol can. A weird and campy tongue-in-cheek comedy about embracing a life of colouring outside the lines.
STEELERS: THE WORLD'S FIRST GAY RUGBY CLUB
Join founder of the Sydney Convicts, Andrew "Fuzz" Purchas as he chats with director Eammon Ashton-Atkinson.
Starting out as just six men in a Kings Cross bar in London, queer rugby has now developed into a community of thousands. Steelers introduces us to some of these colourful characters as they compete in the Bingham World Cup. These gay rugby players learn to tackle life's problems alongside their opposition
SURVIVING THE SILENCE
Joining Festival Director Lisa Rose, is director, writer, producer Cindy L. Abel and documentary subjects Col. Patsy Thompson, Barbara Brass, Col. Margarethe Cammermeyer and Eric Fanning.
In the 90s, decorated Army nurse, Col. Thompson was forced to expel an army hero for being a lesbian. What no one knew at the time was that Thompson herself was in the closet. In Surviving the Silence, these women reunite to tell the inspiring story behind the trial that changed military history.