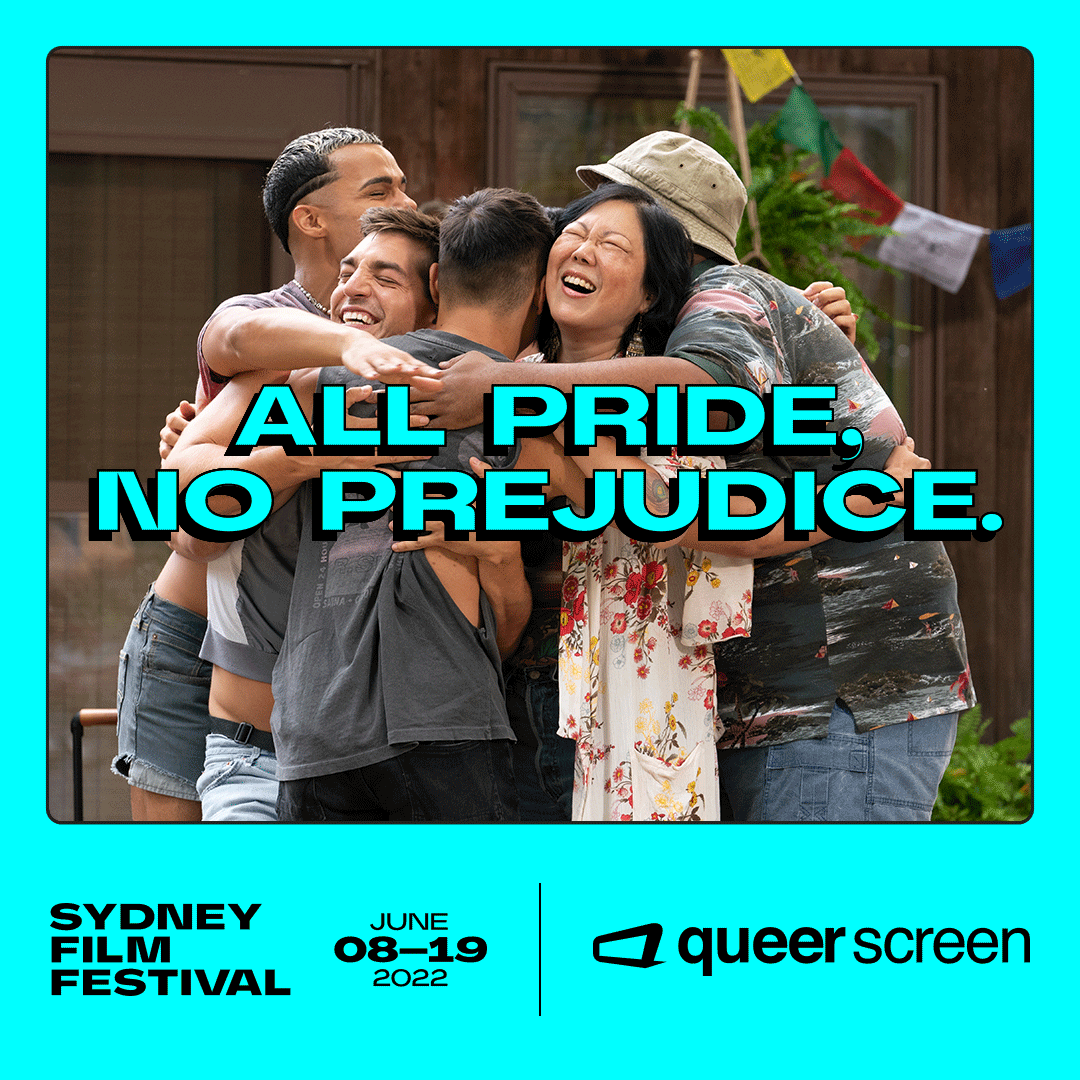 27 May

Fire Island: All Pride, No Prejudice Party with Sydney Film Festival
Fire Island: All Pride, No Prejudice
Thursday 9 June, 10pm at Sydney Town Hall
Bring your Pride, park your prejudice at the after-screening party of Fire Island inspired by Jane Austen's novel Pride and Prejudice. Grab a partner and dance!
Reserve your place with a free ticket. Walk-ups also accepted.
Event co-hosted by Queer Screen and Sydney Film Festival. 
Book Now
Fire Island
Come see the movie and then join us at the after-party!
Thursday 9 June, 8:30pm at State Theatre
Friday 10 June, 8:35pm at Dendy Newtown
Joel Kim Booster and Bowen Yang (SNL) star in this hilarious queer rom-com, inspired by Pride and Prejudice, in which a group of friends go on a debauched summer holiday.
Directed by Andrew Ahn (Spa Night, SFF 2016), Fire Island begins with a close-knit group heading to the iconic queer destination, the Pines. Among them are best friends Noah (Kim Booster) and Howie (Yang). Noah is confident, charming and expert in casual flings. Howie is shy and has given up on ever being in a relationship. Noah foolishly commits to abstinence on the island until Howie gets laid, but temptation is everywhere.
Adding drama to the proceedings, the group's godmother and host of the annual holiday, Erin (Margaret Cho) is in danger of losing her home – potentially making this a last hurrah. So, all there is to do is break out the cheap rosé, party with abandon and hope true love is just around the corner.
Book Now