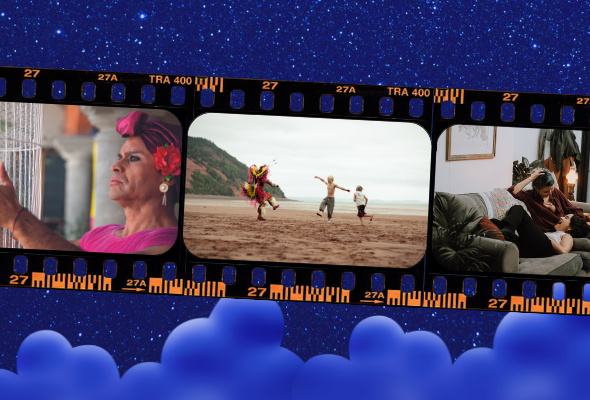 19 Jan

First Nations films in the MGFF22 program

More queer, First Nations stories need to be told on screen. This year, the Mardi Gras Film Festival has a program strand focusing on First Nations films, including Wildhood and Querencia (Canada), Finlandia (Mexico) and Pure Grit (United States).
Queer First Nations Stories On Screen
Monday, 21st February at 7:30pm – Live Streamed on Queer Screen's Facebook & YouTube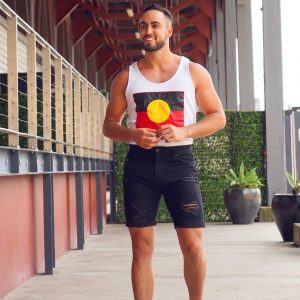 We have invited some key industry folk to discuss the importance of queer, Indigenous representation in films and to look at what we want to see in the future of the Australian and global LGBTIQ+ screen industry.
Tune in on Facebook here and/or on YouTube here.
Hosted and moderated by Matty Mills, a proud Indigenous presenter and actor who first appeared in 2014 by covering The Star Observer Magazine, with a bold statement; Gay, Black and Proud, before cementing his place in the Entertainment industry working for NITV, SBS and Channel 9. Most recently, Matty has joined the lineup of presenters of Australia's longest running travel show Getaway.
Bee Cruse
Bee Cruse is a proud Walbunja Yuin, Biripi and Wiradjuri Storyteller born and raised in Western Sydney and works between Sydney, Canberra and her Grandfathers Country on the Far South Coast of NSW. She works as a Producer, Writer, Actor and Director working across film, television and theatre on Productions such as Total Control, Kids, and Nightwalkers. Bee also lives out her vintage dapper daddy fantasies as her Drag King person Bee Dazzled Shanks – The Prince of Redfern.
Mitchell Stanley
Mitchell recently produced Warwick Thornton's documentary television series, The Beach. His first feature, We Are Still Here, a multi protagonist anthology feature film is set to be released in 2022. Recently produced Jon Bell's  psychological horror short film, The Moogai, now in development on the feature version with co producers Causeway Films (The Babadook) where the short won several festival awards including best horror at SXSW and best short at Melbourne International Film Festival.
Laurrie Brannigan-Onato
Laurrie Brannigan-Onato is a proud Aboriginal-Pinoy-Irish, Bi+ and gender queer screen developer & producer, who was born and raised in Sydney's West. Laurrie has produced and developed their own content, including several independent short films which screened both locally and internationally. Laurrie's claim to fame is having won the North Sydney Art Prize in the adults category at age four in 1996. Laurrie worries they may have peaked too soon…
Davey Thompson
Davey Thompson is a Bidjara, Wakka Wakka and Gubbi Gubbi producer, writer and actor currently working at Film Victoria as the First Peoples' Production Executive.
He's previously worked various production roles with Guesswork Television, Princess Pictures, Screen Australia and the ABC. He's also worked for Ilbijerri Theatre Company, Circus Oz and the Queensland Performing Arts Centre. Oh! He also plays Casey in All My Friends Are Racist. Not bad for a boy from Barcaldine, hey?
We are also hosting a panel. We have invited some key industry folk to discuss the importance of queer, Indigenous representation in films and to look at what we want to see in the future of the Australian and global LGBTIQ+ screen industry. Panellists and details are coming soon.
Opening Night Gala
Wildhood – Set against the wilds of the Canadian Nova Scotia landscape, this film is the beautiful and captivating odyssey of a closeted First Nations youth in search of identity and belonging.
Book Now
Narrative Centrepiece
Finlandia – In rural Mexico, a group of muxes – the indigenous Zapotec "third gender" – band together to survive and thrive, creating beautiful traditional dresses in Finlandia, a poignant and vibrant magical realist drama about the power of fashion, found family, spirituality and, ultimately, hope.
Book Now
Documentary Centrepiece
Pure Grit – This documents a rising bareback horse riding star in a Native American racing world dominated by male riders. She will have to overcome physical, familial and societal challenges to achieve her ambitions of becoming a champion.
Book Now
Episodic Centrepiece
Querencia – Two women confront their similar intersectional identities with vastly different approaches in Querencia. Leaving behind her community at the rez, Daka moves to Vancouver to audition for a dance company. She comes out of her shell when she matches with Abe, played by the series' creator Mary Galloway. Trying to make a new life together, both women must explore and negotiate their Indigiqueer identities. A romantic, a coming-of-age story from Canada that has rarely been seen on screen before.
Book Now