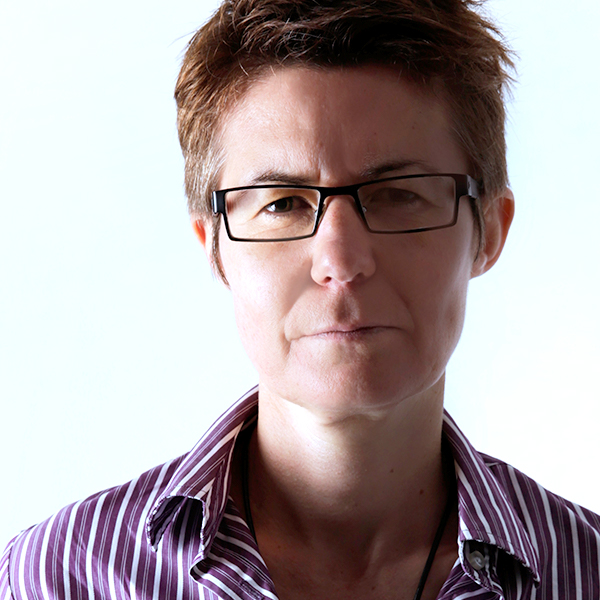 21 Oct

From start to finish, Julie Kalceff's gaze is on our community

Julie Kalceff is an award winning writer, director and producer. She has written and directed four short films, including the 2018 My Queer Career Best Screenplay and Audience award winner First Day which has screened on the ABC and is being developed into a full length series.

She is also the creator of Starting From Now, the groundbreaking Australian web series about lesbians in Sydney's inner-city Newtown; their lives, loves, plans and hopes. It ran from 11 August 2014 to 9 August 2106, first as a web series then on television. Season 4 had it's world premiere at the 2016 Mardi Gras Film Festival, where it won the Audience Award for Best Narrative.  The five series are on YouTube, an everlasting glimpse into a community so rarely seen on anything remotely mainstream.

"The series has broken 110 million views, been viewed in 230 countries and was sold to broadcast television in Australia, screening on SBS2 as part of their 2016 Mardi Gras coverage," she says.

Julie wrote, directed and produced the series. Lauren Orrell and Rosie Lourde also produced Season 2 and Julie and Rosie, Season 3.

Its success "far exceeded anything I could have hoped for and has allowed me a number of opportunities I wouldn't have had (without) it."

Did the stress of financing the series affect your writing process?

Julie: After self-funding Seasons 1 and 2, I ran a small crowdfunding campaign with Lauren and Rosie for Season 3. For Seasons 4 and 5 we wanted to increase our budget, so we could pay our cast and crew and increase our production values, expand the storylines, characters and locations.

We secured finance from Screen Australia, Screen NSW, and IVF Australia, as well as forging community and industry partnerships with ACON, Star Observer and Spectrum Films. While it took a great deal of time and energy to raise that finance, I'd like to think it didn't interfere too much with the writing process.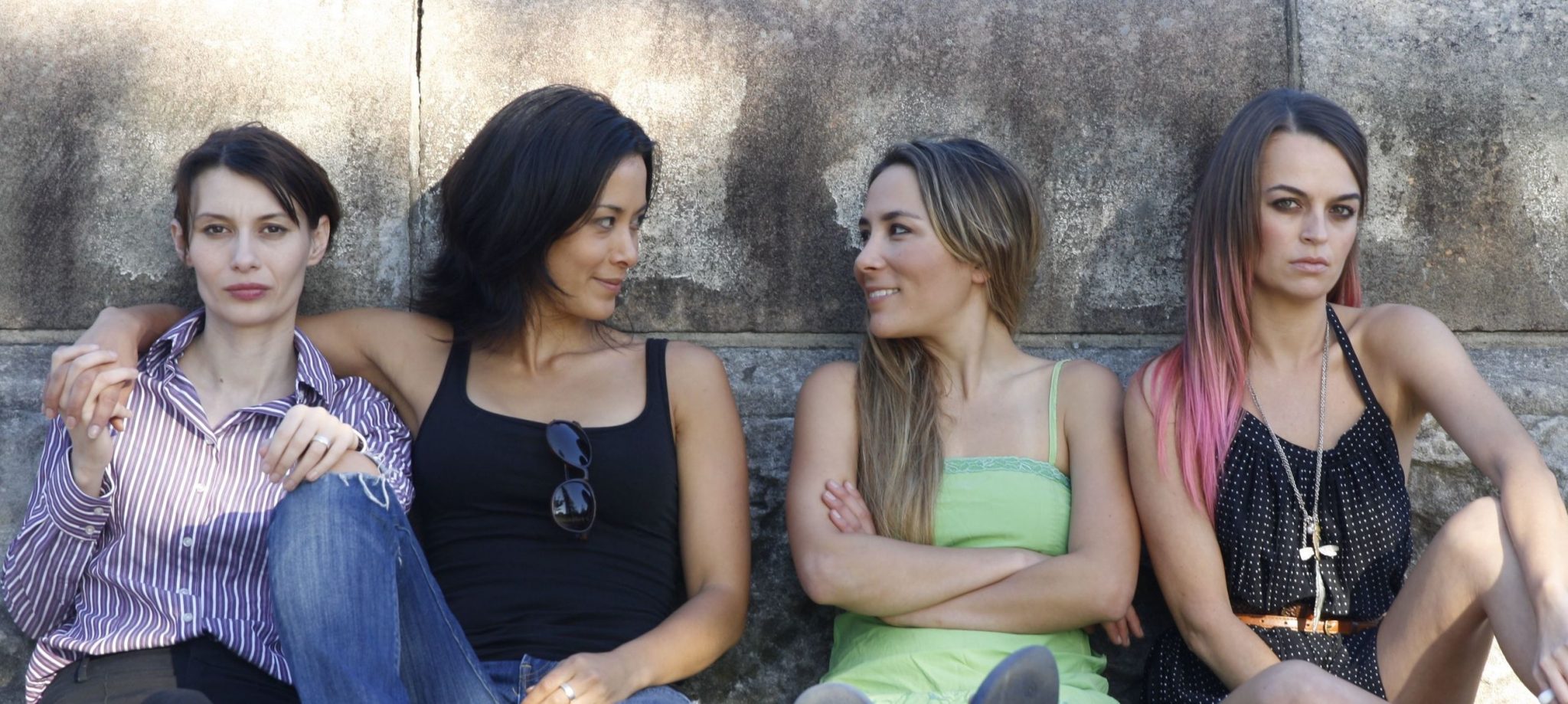 Starting From Now is a relationship drama and I wanted to focus on the relationships and the characters. My goal was to create four complex female characters who happen to be lesbians.
What is your writing process and how has it changed over the years?
My writing process depends on the format, deadlines and interested parties. I wrote the first three seasons of Starting From Now relatively quickly as there was no outside funding so there wasn't an obligation to respond to notes from financiers or investors. I was more accountable to investors in Seasons 4 and 5  and had to take into account different viewpoints and opinions. It did, however, give me the opportunity to work with the wonderfully talented, legend of Australian television, Amanda Higgs (ed: co-creator of The Secret Life of Us among others).
I'm currently in development on a children's television series with the ABC called First Day, and I have to develop the project in response to their notes. This has been especially beneficial given I'm new to writing children's television.
I'm also writing a feature film, which is different again. There isn't a strict deadline, so I must create my own deadlines and make sure I stick to them. I do a lot of preparation before starting on a draft, finding the characters and structure before working it into script form.
How much research do you do on your own and in collaboration with the actors?
I do most of my research before I start writing a draft. I like to start with characters and then plot the narrative in relation to their needs, goals and wants. Once I've fleshed out the characters' journeys, the overall structure starts to take shape. I can also make changes to scenes and dialogue during rehearsal and the shoot itself. The words are always interchangeable as long as the intention of the scene stays the same.
After we'd made the first few seasons of Starting From Now, I'd sit down with each of the actors before scripting and discuss the arcs I'd plotted for their character. This was especially important in later seasons when we had built an audience and could explore more difficult, complex subject matter.  
It wasn't terribly appealing to me to continue to do the same things and tell the same stories as in the first three seasons. Here was a chance to delve into storylines that hadn't previously been explored online, especially from the female perspective.
In Seasons 4 and 5 the character of Darcy has to confront an incident from her past. I spoke with Rosie who plays Darcy and we communicated throughout pre-production, production and post as to how to portray Darcy's journey in the most compassionate, sensitive and effective way possible. The storyline also impacted other characters and the actors who played them, and we worked as a group to support each other.  We worked with acting coach Miranda Harcourt who empowered us with techniques and methods that we drew on during filming to ensure a supportive and safe environment for both cast and crew.
What was your experience with First Day?
Both producer, Kirsty Stark, and I wanted to cast a transgender actor in the lead role. In our first meeting with the ABC, without prompting, they encouraged us to do the same. I was aware while writing and directing First Day that as a cis-gendered woman, this wasn't my story to tell. It was also important to both Kirsty and I to find an actor who was already out and who was in a position to cope with the exposure and potential scrutiny that may result from starring in the show.
Once we'd cast Evie Macdonald in the lead, our job was to empower her to tell that story.  I worked with both her and her mother (as well as other members of the transgender community) to make sure the story rang true to her experience and the experiences of other transgender children. Given I'm not transgender, I wanted to work closely with the community to make sure the story was authentic.
Evie is not only incredibly talented and perfect for the role, her wonderful and supportive mother, Meagan, is an advocate for transgender rights and runs a support group for parents of trans kids. I've seen first-hand the difference she's made in people's lives. The resilience, dedication and persistence both Evie and Meagan exhibit every day is incredibly inspiring. First Day wouldn't be the show that it is without their involvement.
As filmmakers, queer or otherwise, it's our job to tell entertaining and engaging stories.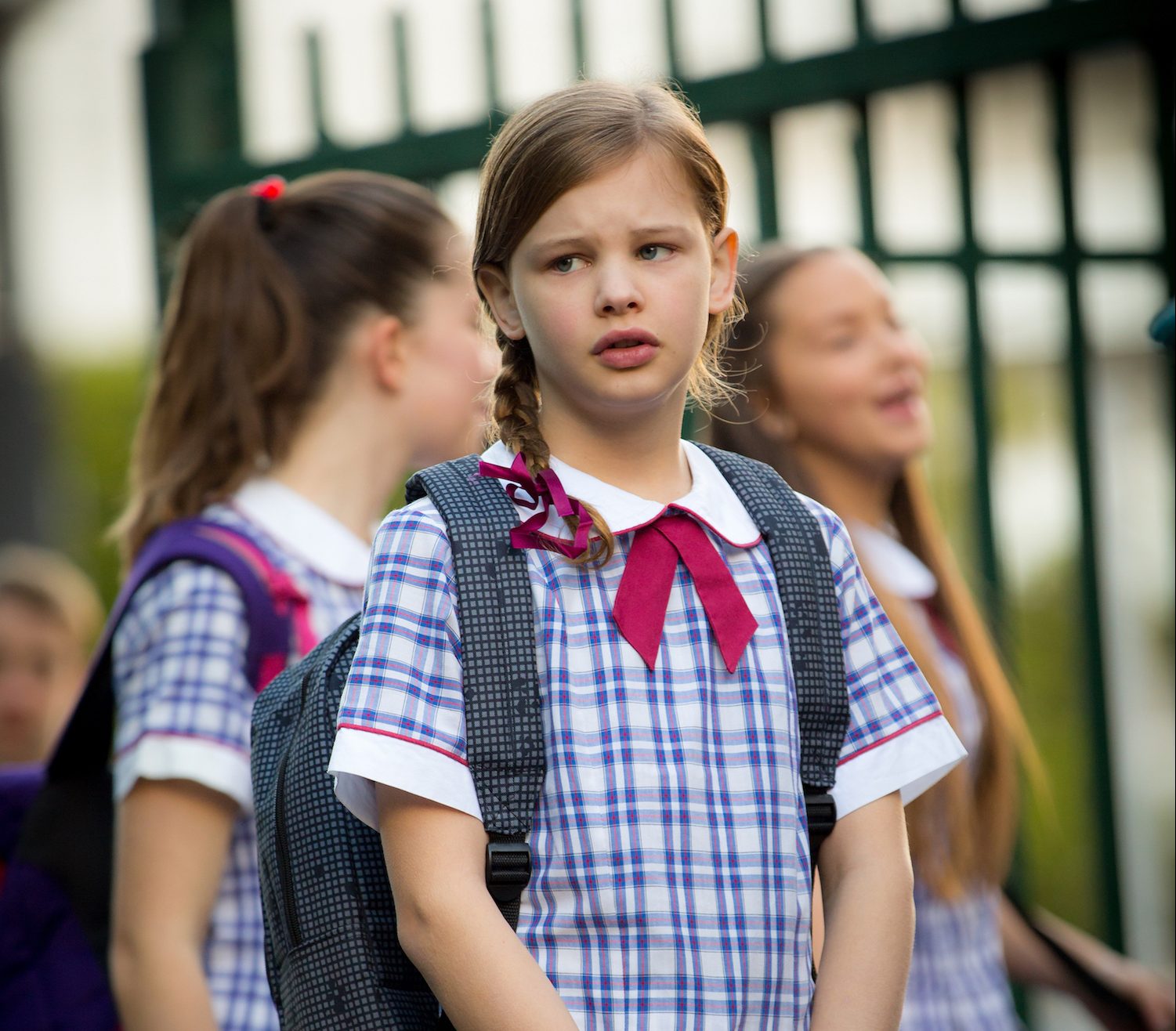 What are your future plans and how has the success of Starting From Now impacted on these?
I'm developing a children's television series for the ABC about Hannah, a 12-year-old transgender girl's first year of high school. This is a direct result of a stand-alone episode about Hannah's first day of high school that I wrote and directed for the ABC/Screen Australia International Day of the Girl initiative in 2017. I don't know if I'd have had this opportunity if not for Starting From Now, but I do know that making the series and its success resulted in me meeting people who later became members of the team behind First Day, including producer Kirsty Stark.
How much of your writing is for lesbian projects?
All of my projects centre around or include LGBTQI characters. We need greater representation of the LGBTQI community on screen. I've witnessed first-hand the impact that positive representation can have, and I know what it's like to grow up without such representation on screen. I am part of the LGBTQI community and I want to continue to make projects about and for my community.
What did you most want to show about lesbians and the lesbian community?
I most wanted to show that being a lesbian is one aspect of who we are. It doesn't define us in life and it shouldn't define a character on screen. Starting From Now is a relationship drama and I wanted to focus on the relationships and the characters. My goal was to create four complex female characters who happen to be lesbians. I think this is one of the reasons why our audience is diverse and goes well beyond the obvious niche.
How important do you think Queer Screen has been for the growth in volume and quality of LGBTIQ films?
The support of Queer Screen to queer filmmakers is incredibly important and has helped foster a number of creators. The Mardi Gras Film Festival and Queer Screen Film Fest bring the community together and allow emerging queer filmmakers to see there is a need and a demand for their content. Specific initiatives such as My Queer Career and, more recently, the Completion Grant and Pitch Off are invaluable in bringing new queer content to the screen.
What of the future for LGBTIQ films, the participants and audiences?
We've seen an increase in both volume and quality over the past 5-10 years and I hope it continues. We don't just need more content, we need well-told, entertaining stories across a variety of genres. At times, LGBTQI content tends to be overly earnest and worthy, more focused on message than entertainment. As filmmakers, queer or otherwise, it's our job to tell entertaining and engaging stories. If there's an underlying message, even better, but people are more likely to listen to it if they care about the characters and are compelled by the story.
Written for Queer Screen by Deborah Singerman. You may also like to read Deborah's interview with Queer Screen Festival Director, Lisa Rose here.