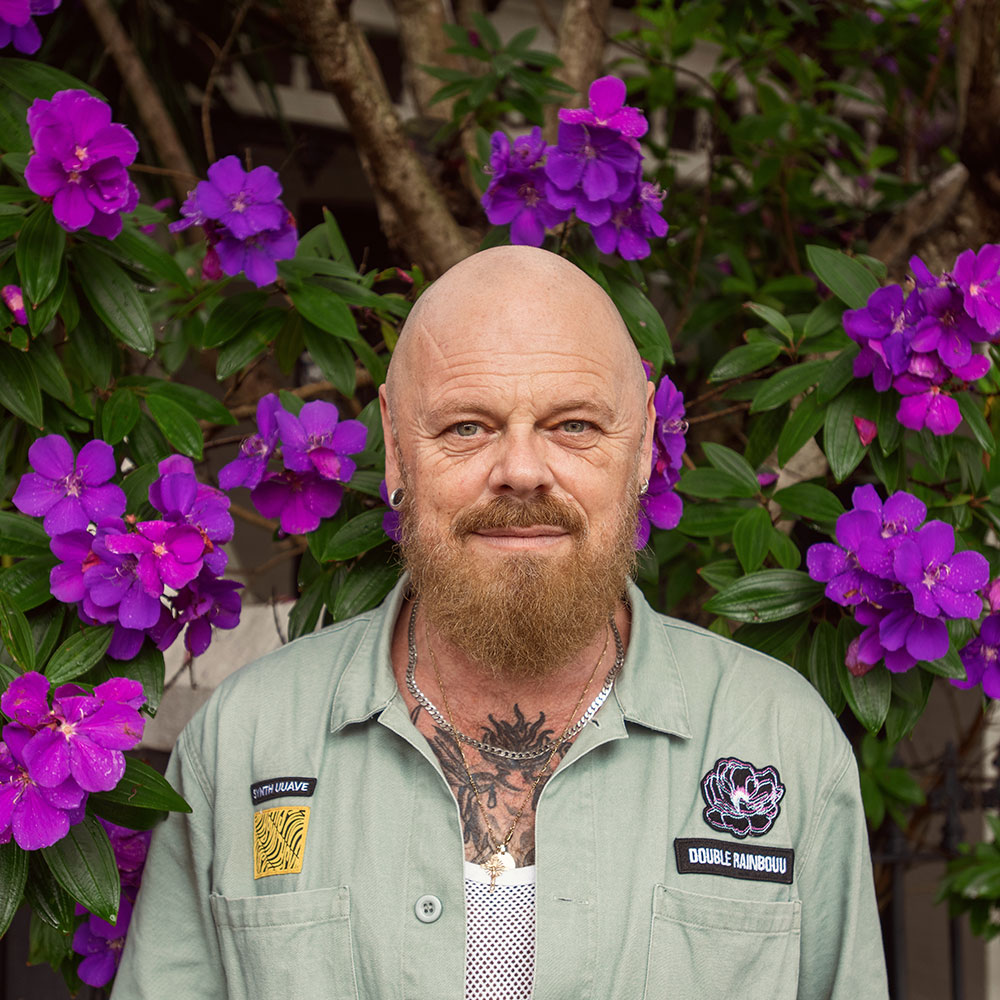 22 Feb

Guest Interview: Craig Boreham

To celebrate our 30th Mardi Gras Film Festival we sit down with Craig Boreham to discuss their film Lonesome, which screened in MGFF23. Hear what they have to say about their film, their favourite on-screen LGBTIQ+ kiss and the importance of queer films in cinema and LGBTIQ+ storytelling.

Queer Screen: Tell us why everyone needs to buy a ticket to see your film.

Craig Boreham: "Lonesome" is a film that is very much a film about Sydney's queer community and it features some amazing new LGBTQ+ talent both in front of the camera and behind it. We'll be presenting the film with key cast members Josh Lavery, Ian Roberts and Anni Finsterer and the creative team and we're very proud that while the Sydney community is being showcased right now during WorldPride we're presenting a snapshot of Sydney queer culture in our movie.

What was the appeal of your film as a project? Why this film?

I was drawn to the idea of a love story but setting it in a contemporary queer landscape and exploring the community in the digital age. I'm always drawn to characters that have cracks in the masks that they show to the world and I wanted to talk frankly about sex and sexuality in the gay community. Making the film independently let us do that in a really honest way.

What do you hope audiences take from your film?

I want the audience to connect with characters and their stories. The film is quite erotic and that is something often missing from contemporary cinema so the audience might get a little hot under the collar but ultimately I want audiences to go on a fun ride and get lost in the dreamy cinematic world.

There are more channels for LGBTIQ+ films than ever before, why are queer film festivals like ours still important?

There's something very special about sitting in a dark cinema with heaps of other queer folk watching a story that talks about our lives together. It's a sense of community that you just don't get watching at home. For filmmakers it's also a wonderful way to connect to our audience in the real world. So much of the filmmaking process is so detached from who you're telling the story to so it is always fantastic to get amongst the audience and see what they take away from it.

Why is it important to keep telling LGBTIQ+ stories?

Film is such an important artform that really helps us understand ourselves and our place in the world and for so long we were missing or hidden in the background. We are seeing more and more queer characters emerging on screen but queer centred stories are still relatively rare. Also the LGBTQI+ experience is so different depending on where you are in the world and I love to see those experiences expressed through cinema storytelling.

What was the first film you saw yourself represented in?

The first queer movie that really had an impact on me was, I think "The Living End" directed by Greg Araki from back in 1992. I think I just really connected to its frank queer characters and its post punk aesthetic. It was very inspiring to me in the way it was unashamedly queer as hell and it made no apologies for it.

What's one of your favourite LGBTIQ+ films and why do you love it?

Wong Kar Wai's "Happy Together" is a film I go back to again and again and still love watching. The cinematography is magical and the performances from Leslie Cheung and Tony Leung are effortless and raw. If you haven't seen it, check it out.

What on-screen LGBTIQ+ kiss still makes you swoon?

The smooch between Gael García Bernal and Diego Luna at the end of "Y tu mamá también" is a scene that I always remember being so charged with passion and chemistry. It's magic.

Which film would you like to remake with an LGBTIQ+ twist?

I'm deep in noir territory right now so maybe something like "Sunset Boulevard", I'm a sci fi fan so maybe a reimagining of sci fi/romance "Eternal Sunshine of the Spotless Mind". That actually sounds pretty great. I'd watch that.