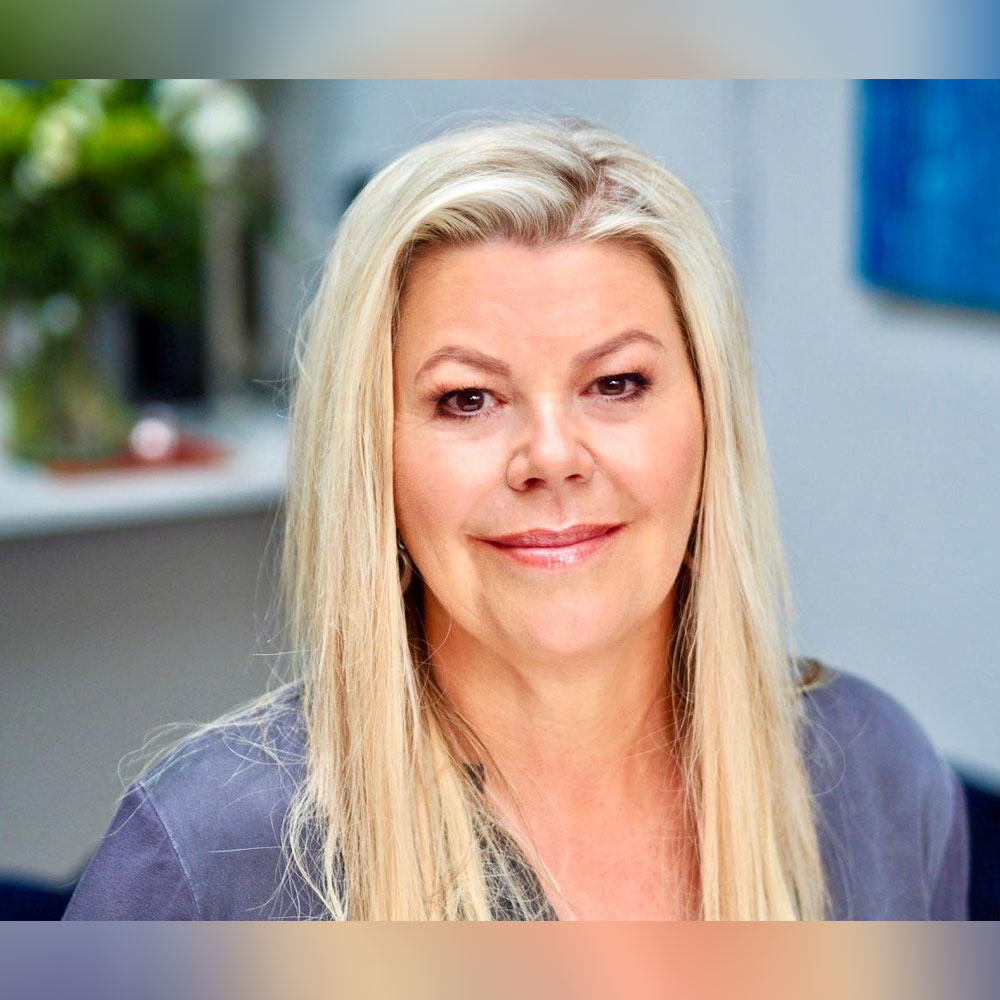 22 Feb

Guest Interview: Jacquie Lawrence

To celebrate our 30th Mardi Gras Film Festival we sit down with Jacqui Lawrence to discuss their film Gateways Grind, which screened in MGFF23. Hear what they have to say about their film, their favourite on-screen LGBTIQ+ kiss and the importance of queer films in cinema and LGBTIQ+ storytelling.

Queer Screen: Tell us why everyone needs to buy a ticket to see your film.

Jacquie Lawrence: ​​Gateways Grind tells the untold history of the most iconic and longest running lesbian club in the world. It is both revealing and revelatory with comedic and poignant interviews, lush archive, evocative drama reconstruction and some wonderful Dusty tracks!

What was the appeal of your film as a project? Why this film?

Simply put, the film could not wait any longer to be made! Some of the contributors are no longer with us. They told their stories of visiting Gateways as early as the 1940s. Their unique and remarkable stories were dying with them. Now their stories will live on in Gateways Grind. This film tells the visibility of lesbians over a remarkable cultural, social and political period.

What do you hope audiences take from your film?

That lesbians have been sexy, sassy and sensational for longer than many of us have been alive. They created safe spaces where they could be themselves, find their tribes, create their own codes of conduct and EXIST against all adversity. Oh and that Sandi Toksvig has an amazing personal connection with Gateways and brings that to the screen.

There are more channels for LGBTIQ+ films than ever before, why are queer film festivals like ours still important?

I agree that more LGBTIQ+ channels exist now but I still think that lesbian fare on these channels and, especially, broadcast channels, is outnumbered by the content for and about the gay male experience. I love my gay brothers but for every ten Oscar Wildes (films, television dramas, documentaries) there is one Gentleman Jack! Queer film festivals, like Queer Screen, tend to be more balanced in the exhibition of their content. Lesbian and trans stories are just as important to festival programmers and long may that continue!

Why is it important to keep telling LGBTIQ+ stories?

Not only is queer history untold, often it is hidden, sometime erased. Unless we, as queers, tell our stories in an authentic way, they will become diluted to the point of disappearance.

What was the first film you saw yourself represented in?

It has to be DESERT HEARTS. Such an important film in that it wasn't the usual 'coming out' story but featured mature complex and flawed characters. And that happy ending!

What's one of your favourite LGBTIQ+ films and why do you love it?

Probably GO FISH, not just because of the authenticity of its writing, direction, form and performances but I loved the after story including the bidding war at Sundance. The lesbians had arrived in Hollywood!

What on-screen LGBTIQ+ kiss still makes you swoon?

When Nick Robinson kisses Kelynan Lonsdale at the top of the ferris wheel in Love, Simon.

Is there a dream LGBTIQ+ figure or topic that you wish you could tackle in another documentary?

There is. We are. More to announce when we can. Probably at QS screening!

What is one piece of career advice that you would give your younger self when it comes to filmmaking?

If you can't get funding to tell your story, it doesn't mean it can't be told. I was lucky enough to commission queer content at Channel 4 but had to turn 99.9% of submissions down. That doesn't mean they were weak submissions, just that we couldn't fund and schedule all the strong ones. So don't give up. Independently funded content can give you the independence to make films the were you want them and distribution – either through film festivals or online – is just as potent as a broadcast screening.