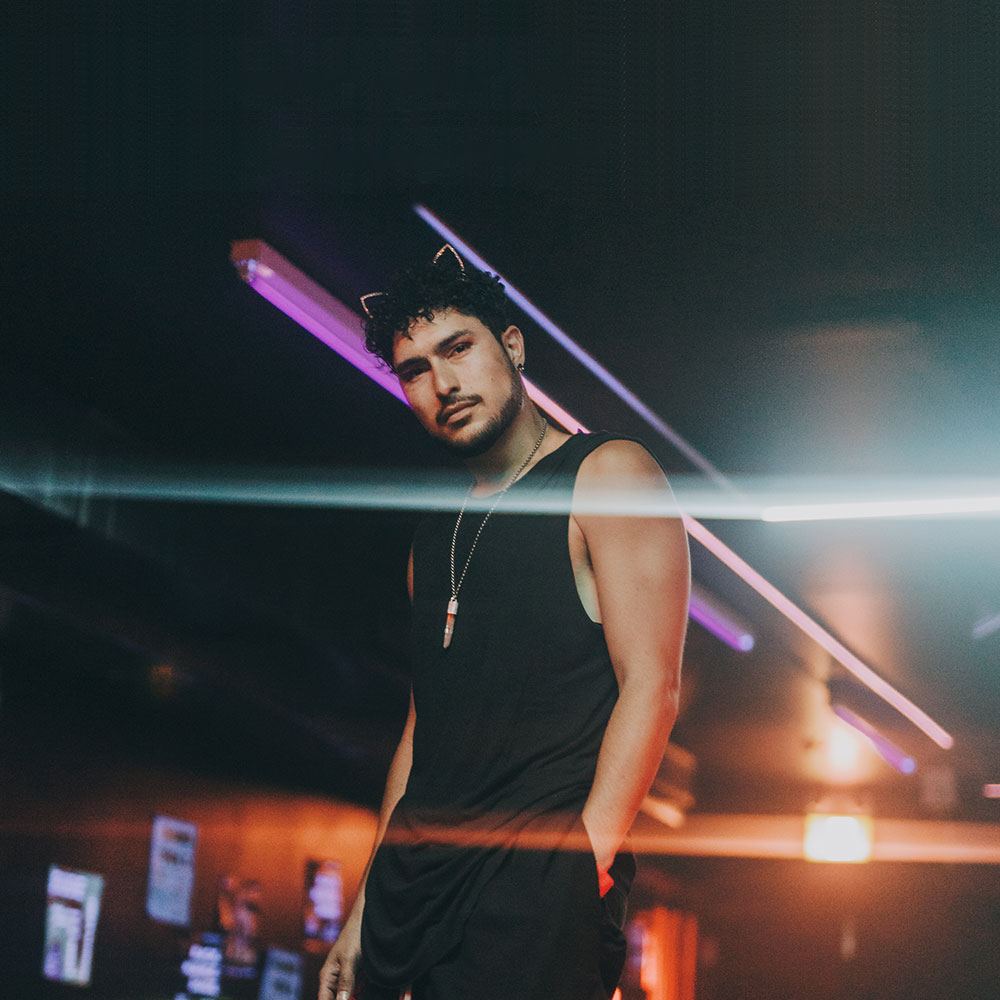 22 Feb

Guest Interview: Joseph Amenta

To celebrate our 30th Mardi Gras Film Festival we sit down with Joseph Amenta to discuss their film Soft , which screened in MGFF23. Hear what they have to say about their film, their favourite on-screen LGBTIQ+ kiss and the importance of queer films in cinema and LGBTIQ+ storytelling.

Queer Screen: Tell us why everyone needs to buy a ticket to see your film.

Joseph Amenta: ​​Soft is an engaging look into the world of three adolescent queer friends who move through the city like colourful bandits. Audiences looking to experience a visceral revisit to their own childhoods should check out the film.

What was the appeal of your film as a project? Why this film?

Soft is kinetic and fast paced, showcasing queer cultural elements like ballroom and nightlife in a way that celebrates our community. The story is timely and sociopolitically relevant, discussing themes of homelessness, sex work, and the importance of trans safety through the lens of kids finding their way in the world.

What do you hope audiences take from your film?

I want audiences to be transported to the beautiful naivety of being young and adventurous again, understanding that for these three kids the world is just beginning to emerge. I want audiences to experience the beauty of young queer friendship, an experience not many queer people every got to experience in their own youth.

There are more channels for LGBTIQ+ films than ever before, why are queer film festivals like ours still important?

Queer film festivals understand the nuance of our stories, as well as relating to the world of our stories. This is so important in the process of breaking down barriers for queer media in the mainstream festival world who are unable to pick up on the details of our work. Queer festivals have curated stories understanding them, not gazing through a fishbowl unsure of their value or impact.

Why is it important to keep telling LGBTIQ+ stories?

Queer stories are human stories, and their importance to our shared history is paramount in the process of social and political progression for our community. Film is an artform that has the capacity to appeal to the humanity of its audiences, and create a fundamental shift in the understanding of our lives.

What was the first film you saw yourself represented in?

Jenny Livingston's Paris Is Burning was a life changing film for me. Not only were we seeing layered experiences, but we were seeing them holistically in a queer world, where art and celebration and talent were at the forefront.

What's one of your favourite LGBTIQ+ films and why do you love it?

Tangerine is a story that focuses on a microcosm of two lives, while simultaneously commenting on a macro experience for an entirely unrepresented group of people. It does this with humour, energy, and heart.

What is one piece of career advice that you would give your younger self when it comes to filmmaking?

Tell stories that you are passionate about, that only you can tell through your lived experience and the world you move through as an individual. Follow your instincts entirely, and make bold decisions. Never try to follow the path others are already walking down.