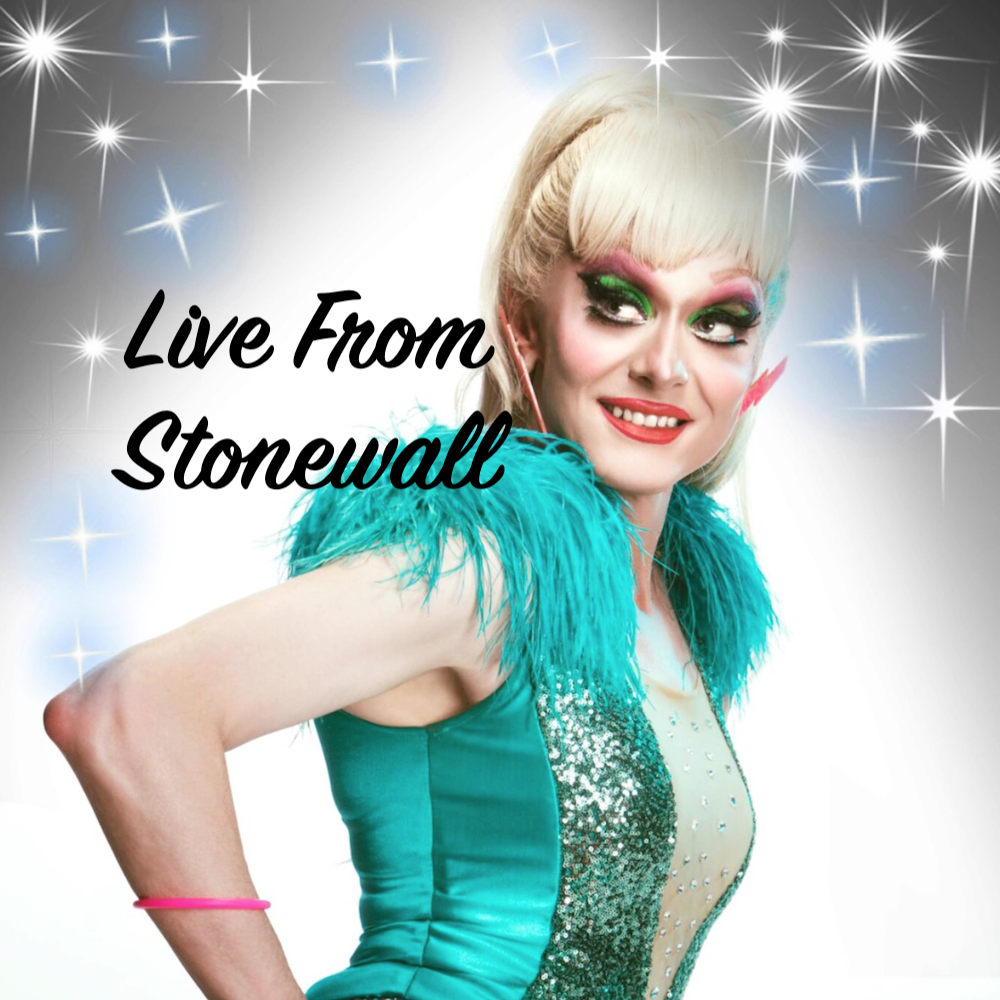 26 Mar

Live From Stonewall Launch
The Stonewall Hotel, Create & Cast and Undefine Media present an exciting new weekly multi-camera LIVE stream community entertainment show starring Minnie Copper! Pilot episode kicks off on Saturday 28th March at 8pm.
Filmed at the brand new Hello Darling's Theatre at the Stonewall Hotel, Live From Stonewall is packed with glittering variety.
Featuring performances from Sydney drag icon Minnie Cooper and co-hosted by Steven Milne, with a pumping soundtrack by weekly superstar house DJs. Plus special guest celebrities, comedians, musicians and community heroes. This show will keep the queer community and our allies connected and supported during this unprecedented time
The show will talk about the LGBTIQ+ community at large and take a light-hearted look at the news and current affairs, and checking in on your favourite stars in lockdown. We'll be previewing the latest music videos from queer artists and reviewing the best queer films for viewers to stream in partnership with Queer Screen. We'll even be checking in LIVE with celebs at home around the world to see what they're up to in isolation, as well as chatting on air with YOU, our viewers.
"We wanted to make this series because we felt it was necessary to bring the queer community together whilst in isolation and venues have been forced to close. What better way than putting on a raucous, fun, uplifting comedy show full of variety and content that everyone can watch and interact with from their homes. One that will lift spirits and support those in the community who are on their own at this unprecedented time and by supporting our show we can support you. No one rallies together better than us, and just because we're all stuck indoors doesn't mean the party has to stop!" - Executive Producer Mike Worsley
Broadcasting as a donations-per-view event, Live from Stonewall is a ground-breaking way for audiences to interact with live entertainment whilst in lockdown, offering community support plus 10% of proceeds each week being donated to a chosen charity.
The rest distributed between production overheads and paying production team wages, who work for free each week in lieu of the online viewing sales. It allows freelancers affected by job losses due to COVID-19 to keep working.
The production has been designed to run audience-free and with social distancing rules applied to all talent and crew on set, in a private location closed to the public.