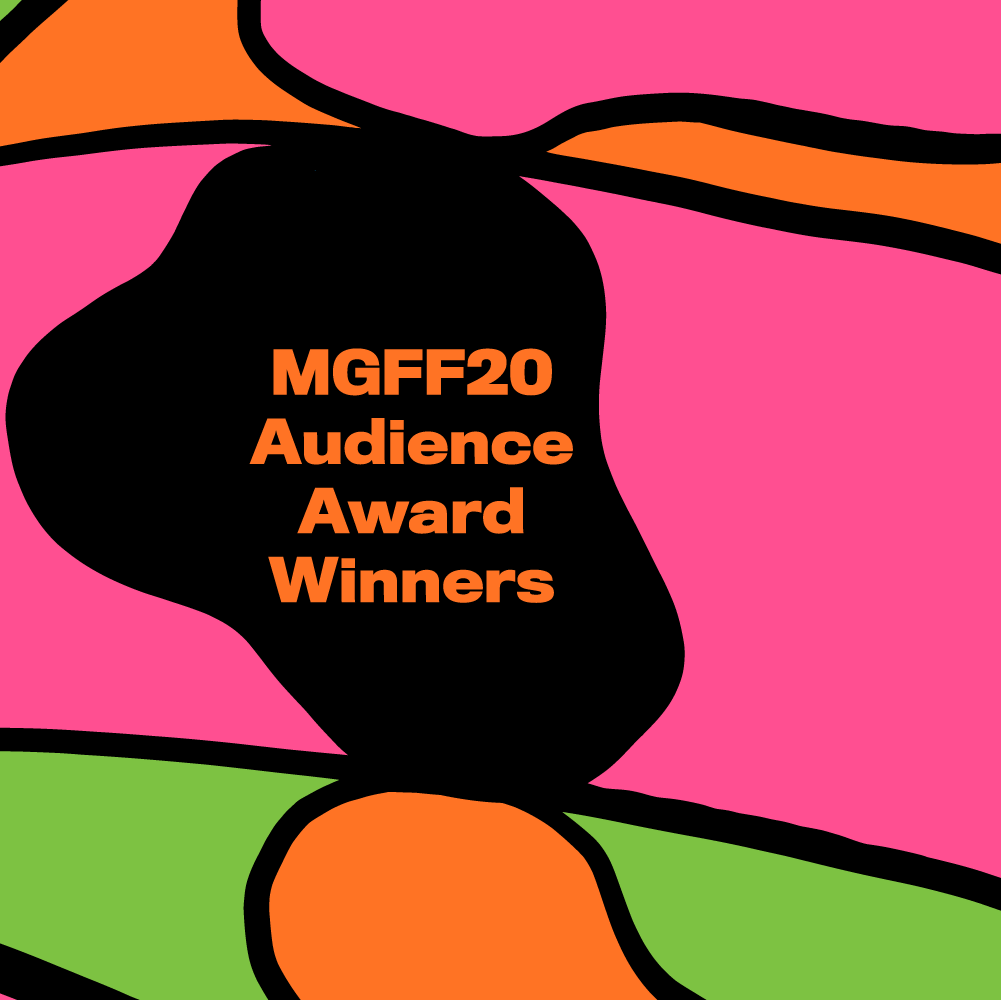 03 Mar

MGFF20 Audience Award Winners!

Read on to discover what scored audience awards at Queer Screen's 27th Mardi Gras Film Festival. Voted on by you, from over 90 screenings and events showcasing the incredible LGBTIQ+ stories from all over the globe.
Audience Award for Best Narrative Film
WINNER: Ellie & Abbie (& Ellie's Dead Aunt)
The first Australian feature to open the Festival in its 27-year history, this heartfelt romantic comedy follows Ellie, a strong-willed school captain who is seriously crushing on her rebellious classmate, Abbie. Luckily, her aunt Tara, a lesbian activist who died in the 1980s, appears from the afterlife with plenty of old- school advice for Ellie – whether her niece wants it or not!
Runners Up
2. And Then We Danced
3. Tu Me Manques
Audience Award for Best Documentary Film
WINNER: Gay Chorus Deep South
This inspiring film follows the San Francisco Gay Men's Chorus as they travel through the US Bible Belt – a region with some of America's most restrictive anti-discrimination laws. Along the way, they attempt to reconnect with the churches, communities and family members that previously rejected them, with their soaring vocals providing a rousing gospel soundtrack to their journey. A touching film that hits all the right notes and shows the power of music to ignite dialogue and spread hope.
Runners Up
2. 5B
3. Sid & Judy
Audience Award for Best Short Film
WINNER: Alone Out Here
(Screened in Out Here Shorts) In a moment of catastrophic climate change, Jon Wright, a gay farmer, is faced with a dilemma. His 22-year commitment to transform the genetics of his herd are pitted against the attitudes of the beef industry, who hold the future of his families 4th generation farm in their hands. Through his incredible journey of loss and survival, we learn what it takes to be true to yourself, at any cost.
See it and all of the Out Here Shorts on 10 Play now.
Runners Up
2. Time & Again (Screened in Girls Like Girls Shorts)
3. Rani (Screened in APQFFA Shorts)