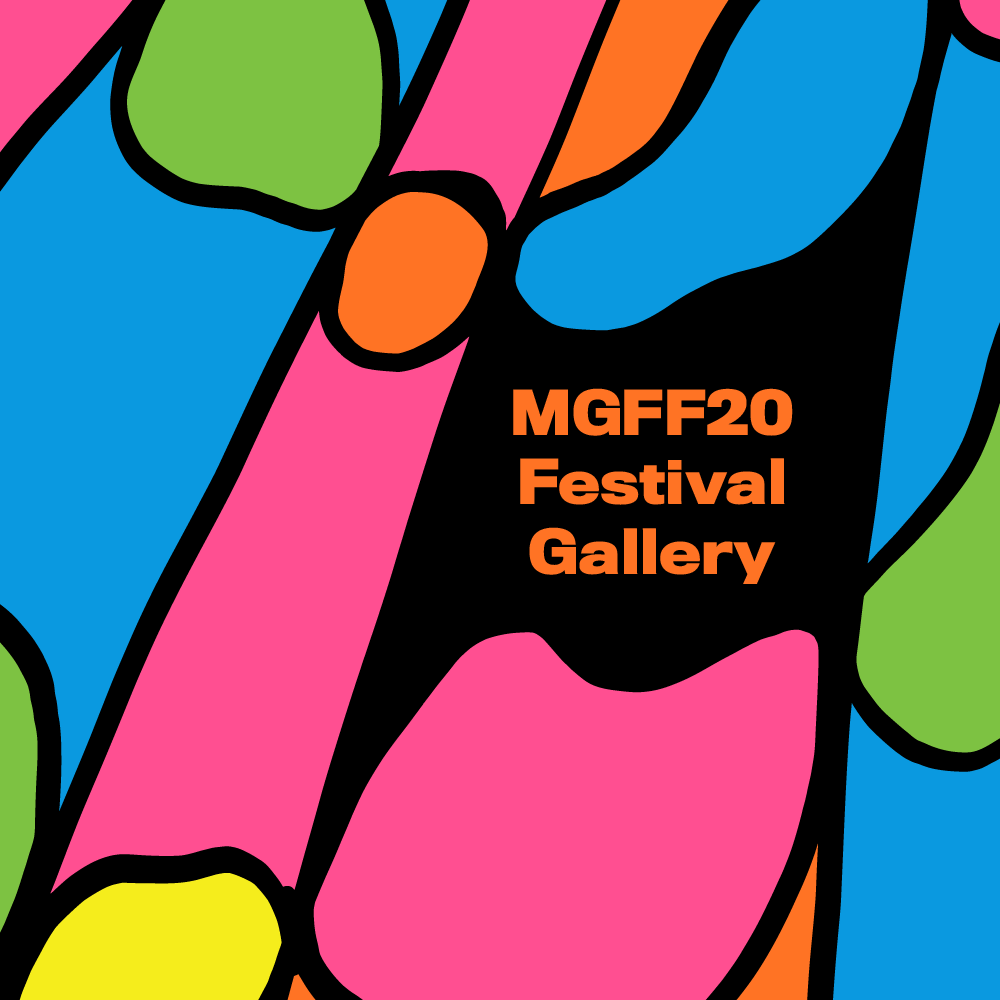 31 Jan

MGFF20 Festival Gallery
MGFF20 Day Fifteen: Closing Night Gala
The #MGFF20 hangover is real! Here are some snaps from closing night, sponsored by Accenture Australia & New Zealand. Crowds enjoyed the charming and delightfully chaotic family drama, AN ALMOST ORDINARY SUMMER. While we'll be away from Sydney for a little while, we're spreading the queer cinema love to Canberra, Lismore, Parramatta, Newcastle and Blue Mountains! Pics by the Aperture Club.
Download the full album here: http://bit.ly/mgff2020closing
MGFF20 Day Thirteen: Unsound World Premiere
The cinema was buzzing with energy at the World Premiere of Australian film, UNSOUND! Pics by the Aperture Club.
Download the full album here: bit.ly/mgff2020unsound1 and  bit.ly/mgff2020unsound2
MGFF20 Day Twelve: My Queer Career & Los Fuertes
Here are the red carpet and after-party snaps from our Monday events — the second Q&A for Chilean filmmaker Omar Zúñiga's LOS FUERTES and the MY QUEER CAREER screening and awards ceremony. Pics by the Aperture Club.
Download the full album here: http://bit.ly/mgff2020mon2
MGFF20 Day Eleven: Changing the Game & Filmmaker Masterclass
Thank you to our speakers at the CHANGING THE GAME panel discussion co-presented with Pride In Sport Australia at Dendy Newtown on Sunday: Beau Newell, National Program Manager at Pride in Sport; trans athlete and pioneer Ricki Coughlan; Merrilee Barnes, Director of Inclusive Sport at the Australian Sports Commission; and Monique Schafter, Board Member of Twenty10, ABC journalist, and Producer of the Well Played project. LOS FUERTES filmmaker Omar Zúñiga also shared storytelling know-how at the free Masterclass held at Event Cinemas George Street. Pics by the Aperture Club.
Download the full album here: https://bit.ly/mgff20day12
MGFF20 Day Ten: Los Fuertes & Lingua Franca
Day 11 at #MGFF20 was packed with screenings at Event Cinemas George Street and Dendy Newtown. One of our two guest screenings was the Chilean film LOS FUERTES with writer-director Omar Zúñiga. LOS FUERTES is screening again Monday 24 Feb at 6:30pm! We also had a terrific Q&A session with powerhouse filmmaker Isabel Sandoval, who also starred in her film LINGUA FRANCA. Isabel is also the first trans woman to compete at Venice Film Festival! We're certainly looking forward to more amazing work from both of them. Pics by the Aperture Club.
Download the full album here: http://bit.ly/mgff20day11
MGFF20 Day Seven: Without a Tracey & Cloudy River
On Wednesday our Australian Episodic Showcase presented the world premiere of two very different but equally exciting episodics: the hilarious hijinks of WITHOUT A TRACEY and the riveting romance of CLOUDY RIVER (Cloudy River is now also streaming on SBS on Demand). The screening featured an in-depth filmmaker Q&A and a fabulous after party in the Gold Class Lounge. Pics by the Aperture Club.
Download the full album here: http://bit.ly/mgff20day7
MGFF20 Day Six: Speed Networking for Queer Filmmakers & More Beautiful for Having Been Broken
Tuesday night at #MGFF20 commenced with a whole lot of great conversations about filmmaking at SPEED NETWORKING FOR QUEER FILMMAKERS, presented with UTS Facility of Arts and Sciences. Next up was the International premiere of the heartfelt drama, MORE BEAUTIFUL FOR HAVING BEEN BROKEN with a filmmaker Q&A from director, Nicole Conn. We also screened the genre defying lesbian trans vampire flick BIT, which championed queer female visibility by examining a young trans woman's quest to find her place in a new city; the Australian premiere of SCREAM, QUEEN! MY NIGHTMARE ON ELM STREET; and the hilarious US comedy-drama SELL BY that looked at love, sex and relationships in the age of Instagram. We also revisited a QSFF19 festival favourite, with the return of the much loved gay romantic drama, END OF A CENTURY. Pics by the Aperture Club.
Download the full album here: https://bit.ly/mgff20day6
MGFF20 Day Five: Out Here Shorts
We launched into a new week at #MGFF20 with three electric sold-out sessions! Crowds were out in force for the world premiere of OUT HERE SHORTS, three moving and powerful short-form documentaries shining a light on the LGBTIQ+ experience in regional and rural Australia. OUT HERE is a joint initiative between Screen Australia and Network 10. The films were followed by an illuminating filmmaker Q&A with directors Matt Scholten (BELONGING), Cadance Bell (THE RAINBOW PASSAGE), and ALONE OUT HERE (Luke Cornish). Afterwards filmmakers, cast and crew mingled with industry and MGFF20 guests at the Gold Class lounge after-party. We also travelled back to the 1980s with the dreamy SONG LANG, a gorgeous Saigon melodrama about two men finding solace in each other's company; and the fiercely erotic semi-autobiographical TAXI ZUM KLO, documenting gay male life in Germany. Pics by the Aperture Club.
Download the full album here: https://bit.ly/mgff20day5
MGFF20 Day Four: Sequin in a Blue Room & The Archivettes
Our Sunday night at MGFF20 featured a selection of staggering and important films. We opened at Event Cinemas with a sold-out screening of SEQUIN IN A BLUE ROOM – a bold new Australian film made with support from Queer Screen's 2019 Completion Fund, exploring the world of hook-up culture through the eyes of a young teenager. The film got tongues wagging, with an in-depth post-screening filmmaker Q&A. At Dendy Newtown we kicked off with the Australian premiere of THE ARCHIVETTES, the true story behind the Lesbian Herstory Archives. Joan Nestle of the founders of the Lesbian Herstory Archives was involved in a emotional and moving Q&A with 78er and former feminist bookshop hero, Gail Hewison. We also screened a powerful documentary unpacking the stories of four queer refugees in UNSETTLED: SEEKING REFUGE IN AMERICA. Pics by the Aperture Club.
Download the full album here: https://bit.ly/mgff20day4
MGFF20 Day Two: The Shiny Shrimps, Season of Love, and Guy on Guy Shorts
Our second night at MGFF20 felt a lot like Gay Christmas, with huge crowds flocking to see some fun and fabulous queer Australian premieres! First we made a splash with THE SHINY SHIMPS, a feel-good comedy about the antics of a gay French waterpolo team, and Q&A from the charismatic director, Cédric Le Gallo after the film. Next up was a refreshingly queer Christmas movie, SEASON OF LOVE, which took a light-hearted look at the romantic ups-and-downs of six diverse queer women followed by a lively Q&A with the filmmakers and cast. We wrapped up with some sexy Friday night GUY ON GUY SHORTS from around the world. Pics by the Aperture Club.
Download the full album here: https://bit.ly/mgff20day2
MGFF20 Opening Night: Ellie & Abbie (& Ellie's Dead Aunt)
MGFF20 opening night, presented with AGL, was packed to the rafters for the world premiere of the fabulous lesbian rom-com, ELLIE AND ABBIE (& ELLIE'S DEAD AUNT). The first Aussie feature to open MGFF in our 27 year history was met with rapturous applause and a standing ovation, followed by a moving Q&A from the director and members of the cast. Afterwards, we partied on in the Gold Class Bar. Pics by the Aperture Club.
Download the full album here: https://bit.ly/MGFF20day1a
MGFF20 Launch Party at the Powerhouse Museum!
On Thursday 23rd January, we launched our glittering #MGFF20 program to a packed house at the Powerhouse Museum. Afterwards, we partied into the night with music by DJ Sveta and live entertainment from Gayna Tension. Thanks to AIX Rosé International, Seedlip Drinks, Mountain Goat Beer and Dalzotto's Winery for keeping the drinks flowing and to The Aperture Club for the fab pics.
Download the full album here: https://bit.ly/38LDDGu