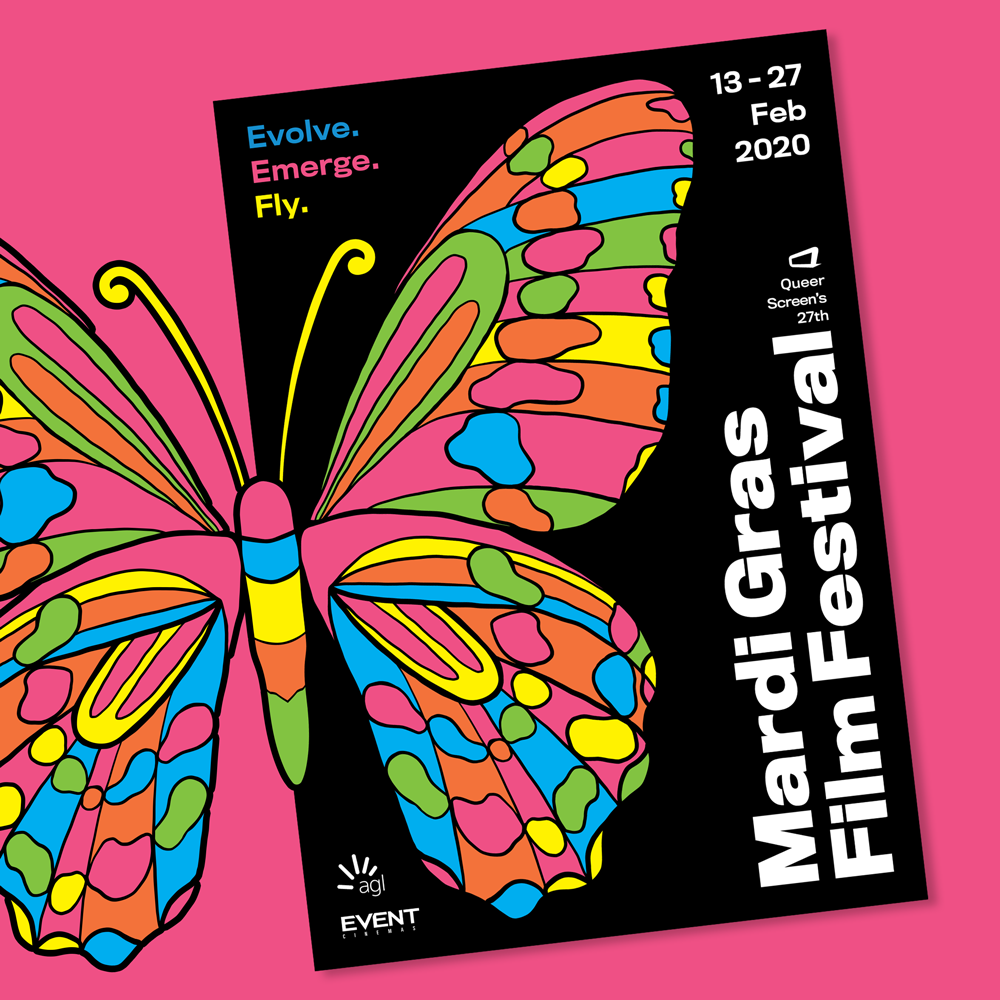 17 Jan

MGFF20 Guide

Check out the guide to MGFF20 to discover the next wave of LGBTIQ+ stories.

With more than 90 Australian premieres, and our most diverse line-up of stories and genres, there's something for everyone. We've got queer comedy, horror, sci-fi, thrillers and more, reflecting just how much queer cinema is evolving – so dive in and take your pick of some incredible films.

Like our vivid MGFF20 butterfly, the program this year is guaranteed to offer plenty to catch your eye. With sessions sure to sell out, book tickets early so you don't miss out!