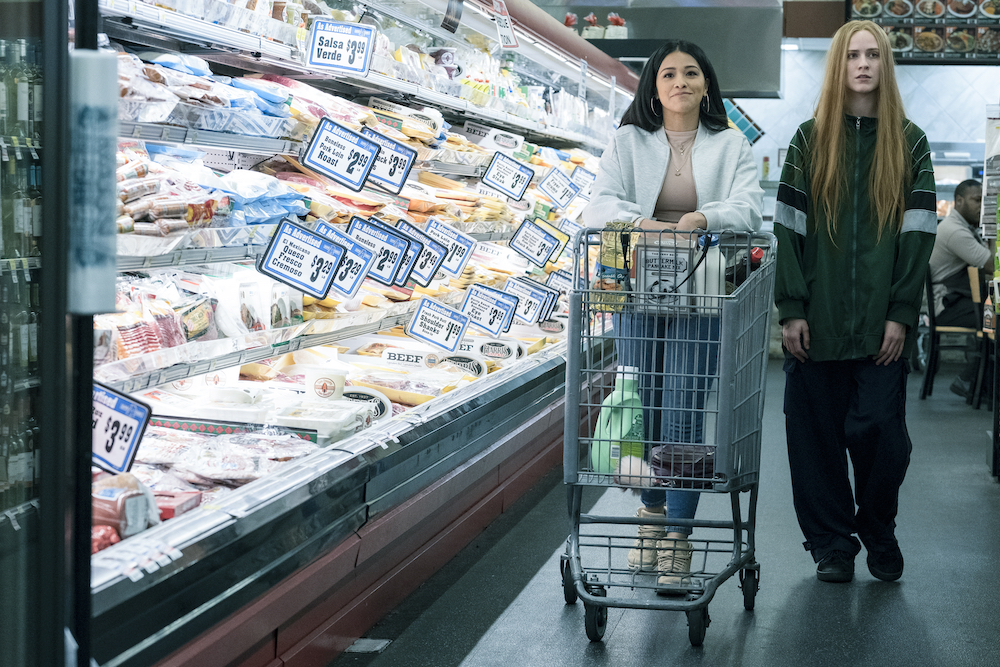 18 Oct

We chat to Miranda July about queer comedy Kajillionaire

The heralded filmmaker and artist talks to Queer Screen about her new film Kajllionaire that's had the critics raving, and which revolves around a surprising relationship that develops between two very different women.

Queer filmmaker Miranda July (Me and You and Everyone We Know and The Future) has delivered one of the year's most moving and unique lesbian love stories in her film Kajillionaire. The story follows a couple (Richard Jenkins and Debra Winger) and their adult daughter Old Dolio (Evan Rachel Wood) who are grifters, barely getting by, who make the acquaintance of a confident young woman named Melanie (Gina Rodriguez). When Melanie and the quiet and reserved Old Dolio form a connection, a surprising relationship forms.

We were lucky to be able to get on the phone with July to discuss the film on the eve of our special Queer Screen preview screening of the film, which opens nationally in limited release on October 22.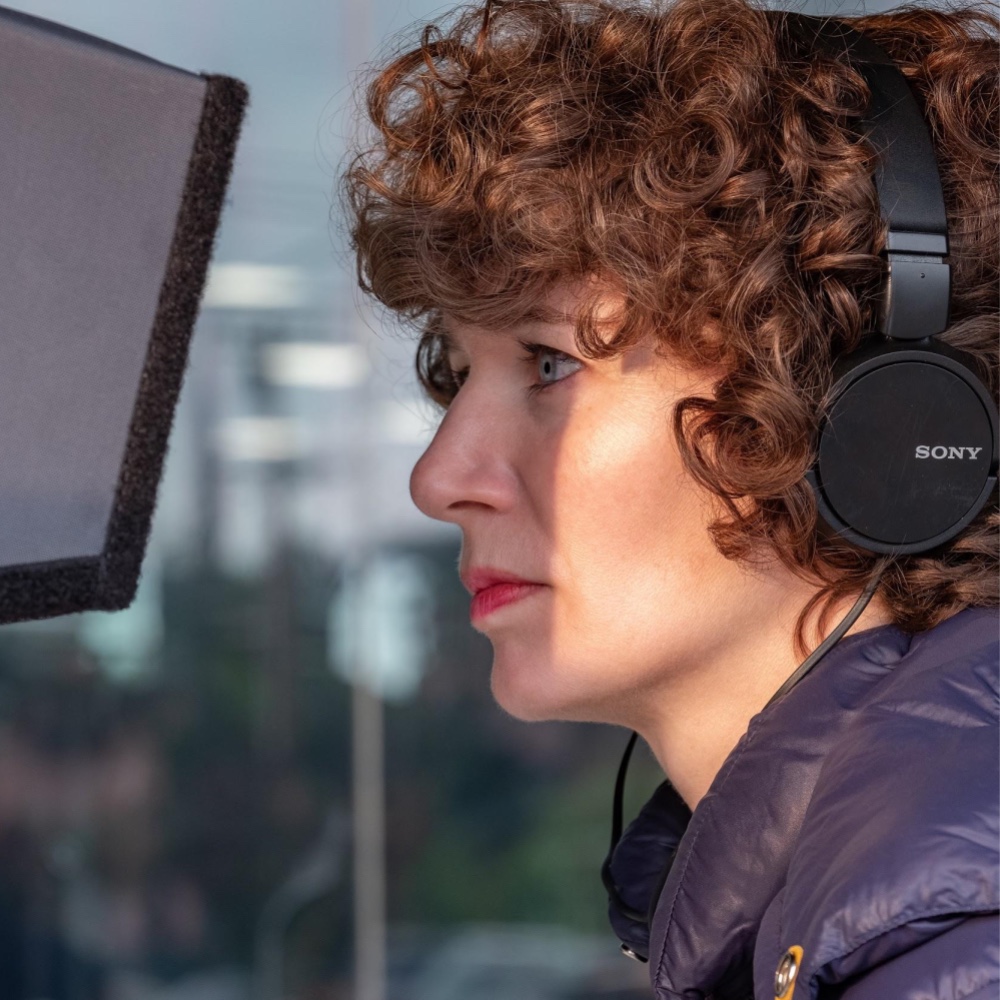 QS: Let's talk about the relationship between Old Dolio and Melanie – how do you describe it?
MJ: Well, a love story, hopefully! That's how I see it. I feel like Old Dolio, though she doesn't know it, is the longhaired butch icon, and, ah, we don't really have very many of those.
[The film is] definitely an ode to a kind of woman that I've fallen in love with and been in relationships with, and I just wanted a beautiful woman to fall in love with her and save her and be this knight in shining armour to her.
What does the relationship offer to them, do you think?
Well Melanie kind of does this like, re-parenting thing. She, like, literally goes through and says, "we're going to do all these things that your parents sort of self-righteously declared they did not do and wouldn't do". But what is it that makes you fall for an Old Dolio? [Laughs] I mean, she's so attractive, she's in such pain, but she's so strong, you know! And she's really good at certain things that are like weird skills – I think she's quite attractive – and I guess to someone like Melanie, she's never met anyone like her. There's probably a degree somewhat of rebellion, in even, you know, choosing her. [But] this is not Melanie's coming out, or anything, I feel like she definitely had some hook ups.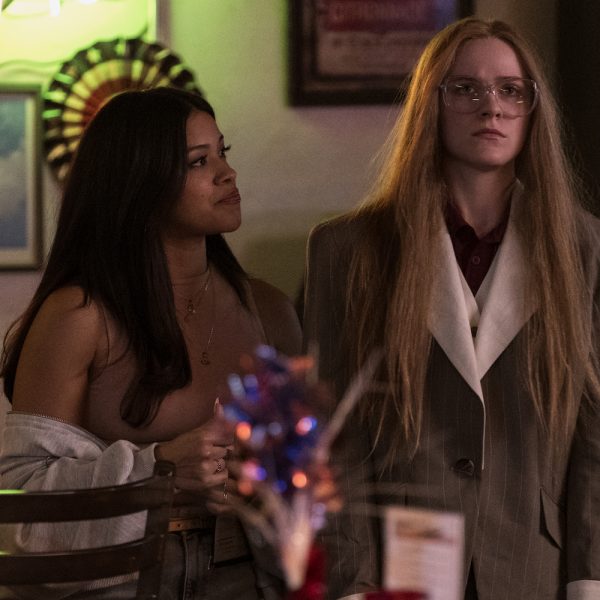 Can you talk about casting Evan and Gina?
Well, I didn't know initially with Evan. I knew she was an incredible actress and I met with her just sort of praying that there was some Old Dolio in there, and there really was. She is very kind of androgynous, has a masculine-feminine duality to her as a person and there just aren't many roles for that, so we don't get to know that about her. And I felt just lucky. Lucky that even her voice in the movie is not [what we're used to] She revealed to me that she had this lower voice originally and that she trained it higher, just because she's a singer and I guess it helped her not get vocal nodes. To get to use that voice that was so comfortable to her in this way, yeah, was just like a bonus.
And then Gina, I mean, by the end of writing I was more or less writing for her because she was so at the top of my list, which is, in a way, is sad that there are not more well known Latina actresses, although she is a unique powerhouse of a person – there is only one of her also! It also was meaningful to me that I knew they were both bisexual. I knew that they had had sex with women, that that wasn't this thing that they were gonna have to act their way through. That was important to me.
How do you feel about the casting debate over which actors should play queer roles?
Just in the simplest sense, there are so many more queer actors than there are queer parts, you know? But it does seem like a lack of daring or creativity to just cast a face because it's familiar rather than draw upon the experiences of this [other] person who might also be so talented. That said, I hope we [get] to move past all of that to where there were just a lot more roles and in a way it didn't matter, like there were trans women playing cis women. But this is an important phase I think.
Kajillionaire is definitely an ode to a kind of woman that I've fallen in love with and been in relationships with. — Miranda July
What would hope queer audiences get from Kajillionaire…
Well, it's funny, I'm now getting the great joy of getting to talk to queer audiences who have seen the movie and one woman said that with every movie, she always pretends that the two women are going to hook up, and it's just like a little fantasy of her own, and it never happens, so she was just stunned that it actually happened!
And I've also been so moved by people who identify with Old Dolio, reaching out to me, saying I just never saw myself up there [on screen], and it's also so interesting [that] not all those people are female-bodied. It's interesting to me to see how many different kinds of people can see themselves in her.
What would be a favourite queer film of yours?
Recently I just [went] back and watched Desert [Hearts]. I know that movie meant a lot to me, however old I was when it came out. Maybe it was just very lesbian, that was enough! [Laughs] But it has enough of a place in my heart that I sought it out recently.
Kajillionaire opens in limited national release October 22