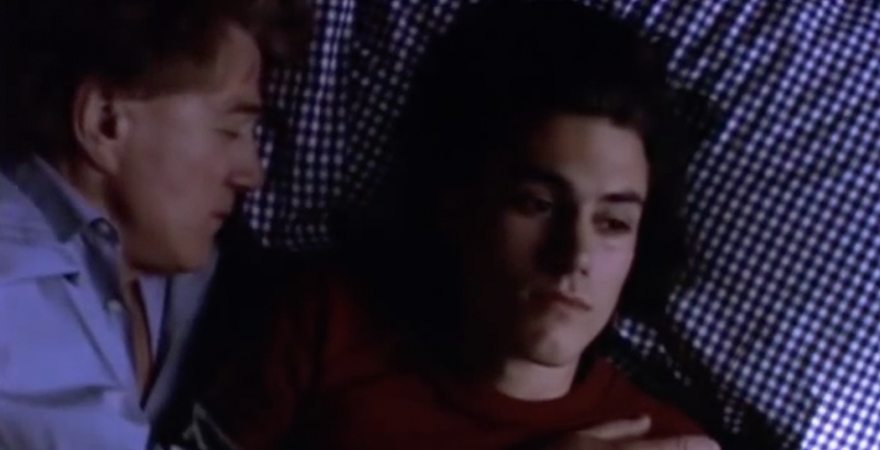 13 Dec

My Queer Career 2002

Print guide text: Australian and New Zealand Queer Shorts Competition

We're back with the best of home-grown queer shorts, in one of the most eagerly-awaited sessions of the festival.

My Queer Career is the largest competition for queer shorts in Australia and is held each year as part of the Mardi Gras Film Festival. Distributed by Queer Screen to gay and lesbian film festivals all over the world, many shorts appearing in My Queer Career have gone on to win international acclaim.

The $2500 major prize is provided by the Stephen Cummins Film Trust, in memory of the giften queer Australian filmmaker who died from an AIDS-related condition in 1994.

The members of this year's My Queer Career jury are:
Adam Elliot, filmmaker, film juror and 3 times My Queer Career award winner
Jill Jones, journalist and film reviewer, Sydney Star Observer
Jacqui North, filmmaker, festival director of WOW World of Women's cinema
Anthony Wong, award-winning Australian actor currently shooting the Matrix sequels

The following eight films were selected by the judges from a total of 42 films entered this year. The awards will be announced on the night of the screening.
| | | | |
| --- | --- | --- | --- |
|  Title |  Director |  Runtime |  Synopsis |
| High Street Love Story | Rob Leggo | 10 | What starts out as the morning after for three hungover Penrith boys turns into an hilarious race against he elements when each is struck by love at first sight. But 'first sight' is not all it seems… |
| Into the Night | Tony Krawitz | 15 | In this melancholy tale a young rent boy is picked up at The Wall by an old man. Is each playing a role for the other? |
| Pillion | Dale Burke | 15 | This experimental piece deals with issues of power and sexuality during a brief liaison between the actors. |
| Saturn's Return | Wenona Byrne | 26 | A road journey is also a journey of self-discovery, as two young gay men deal wth a parent's impending death. |
| Sweet Thing | Mark Robinson | 14 | A gorgeous story about a young boy with a neglectful family who finds comfort and inspiration in the old queen who lives in the caravan next door. |
| Tales From the Powder Room | Darren Burgess | 12 | Lola Lick reminisces about times gone by and farewells sobriety, entering a spiralling abyss of alcohol, ulcer pills and floral hats. |
| Tanaka | Clayton Jacobson | 24 | Mori Tanaka is sent to Australia from Japan to oversee his uncle's funeral and retrieve his ashes. He is torn between cultures when he discovers a secret about the uncle he never knew. |
| Turn Me On | Catherine Chauchat | 16 | Exploring the history of the vibrator – from its use as a treatment for hysteria to its role as the modern day toy every girl (and boy) should have. |