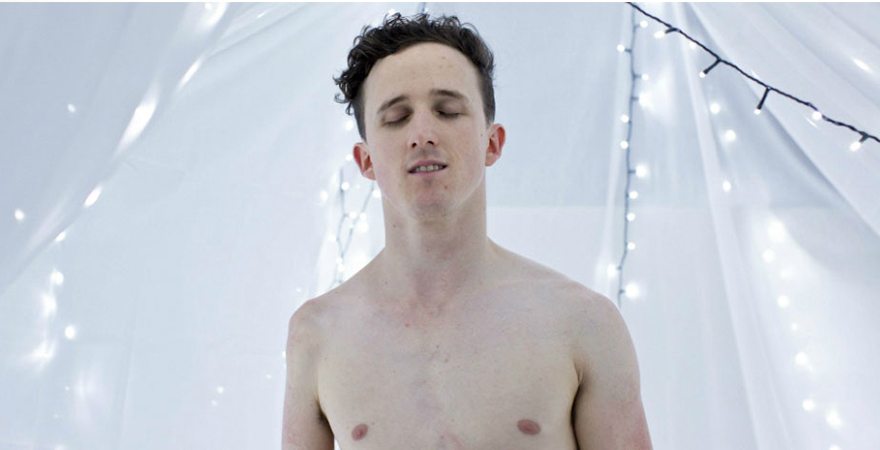 13 Dec

My Queer Career 2009

Print guide text: My Queer Career is Australia's most prestigious queer short film competition, and it kicks off the Festival each year. Nine of the very best of locally made queer shorts have been selected by our judges – Tony Ayres, Richard Brunskill and Victoria Treole.

An award ceremony follows the screening in the beautiful City Recital Hall, which transforms into our opening night party over three levels. Put your superstitions aside and throw caution to the wind – this Friday the 13th will be lucky for some.
| | | | |
| --- | --- | --- | --- |
|  Title |  Director |  Runtime |  Synopsis |
| Gluteus Maximus | Brendan Cook and Mick Elliott | 4 | The Man Behind Mankind's Behind is a short and comical animation commissioned by Screen Australia and Bigpond for the Great Moments in History series. The film accounts the enormous impact which the invention of bottoms had on human evolution. It's an epic tale told on a tiny scale. |
| Couple's Therapy | Adam Lemmey | | |
| Talk Derby To Me | Aimee Knight | 11 | The highly competitive, often aggressive and always entertaining sport of roller derby is currently ascending once again into popular culture. The Adelaide Roller Derby League is sustained by a diverse group of women who take to the track with valor and vitriol. Between bouts, however, they maintain a unified community based on principles of female empowerment and resilient friendships. |
| Spokes | Peter Ireland | 7 | Spokes follows the story of a boy and his enchanting journey for love. He lives out his fantasies through his quirky imagination. After finding the perfect flower for his crush he sets off on his fantastical mission to deliver the object of his affection. An angry French ant, a pack of nasty schoolgirls, and an old lady with a wild glint in her eye, all help (and sometimes hinder) the boy on his quest for true love. |
| The Viscious and the Delicious | Tonnette Stanford | 12 | An outrageous soap-opera drama, The Vicious and the Delicious explores the shocking scandals of the powerful Cassamento family and their lovers. Hair-pulling catfights, countless illicit affairs, flamboyant fashion statements and bizarre story twists – all this and more in… The Vicious and the Delicious. |
| If the Shoe Fits | Chris Scherer | 8 | Modern dancer meets cottaging drag queens. A fascinating evocation of a multi-faceted queer character. |
| Drvce Od Kibrit (Matchstick) | Tony Radevski | 12 | Sometimes when you collapse, you can never get up. |
| My Dad Susan | Teagan McCarthy | 8 | A young filmmaker who has been estranged from her father meets him for the first time. He graphically reveals a long held secret that he is in fact, Susan. His alter ego is a cross dresser. |
| Every Other Weekend | Tim Slade | 15 | Every other weekend is a story of the unending love of parents for their children, the grief of separation, and the chance moments that shape our lives |