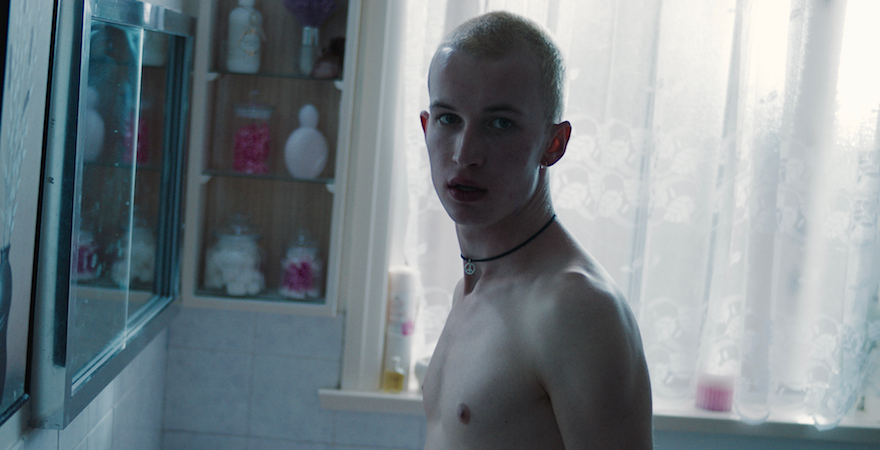 29 Mar

My Queer Career 2018

My Queer Career is Australia's biggest queer short film prize. 2018 saw a fantastic line-up of films and $12,000 worth of cash and support to be won.

My Queer 2018 Judges

Su Goldfish Sydney documentary filmmaker (The Last Goldfish)
Anna Lise Phillips Australian Actor  (Sensitivity Training, Animal Kingdom)
Sridhar Rangayan Indian filmmaker (Evening Shadows), activist and Festival Director of Kashish Mumbai International Queer Film Festival

Best Film

Tasty by Meaghan Palmer

$3000 Cash from The Stephen Cummins Film Trust
$2000 worth of legal advice from JP Media Law
Automatic Entry in the Iris Prize, the world richest prize for LGBTIQ short film

Best Screenplay

First Day by Julie Kalceff

$500 cash from Event Cinemas George Street

Emerging Filmmaker

Devil Wears A Suit by Eli Mak

3 x Courses at Sydney Film School, valued at $3000

Audience Award

First Day by Julie Kalceff

$3,500 Editing Support from Spectrum Film

Cake ( 16 mins) Directed by Jacintho Muinos
A middle-of-the-night hookup between an unlikely pair runs overtime and awkwardly transitions into a neighbourhood BBQ.

Devil Wears A Suit (20 mins) Directed by Eli Mak
A confronting high-concept drama/scifi about a Jewish boy who must decide whether to 'cure' his homosexuality with an injectable 'treatment' or be ostracised from his community forever.

First Day (18 mins) Directed by Julie Kalceff
It's Hannah's first day of high school. It's also the first day she'll wear a girl's school uniform and go by her chosen name rather than the boy's name she was given at birth.


Paradise (12 mins) Directed by Stephanie Stretton
George is released from prison for an unknown crime. She is treated with hostility by her small town, but finds comfort in her family and new friend, Alice.

Sweet Dreaming (13 mins) Directed by Katie Escane
A sprightly musical about Penny, a young shop girl who must make the choice between love and ambition.

Tasty (15 mins) Directed by Meaghan Palmer
A queer teenager finds pride in his newly discovered sexual identity during the midst of a drug raid in a Melbourne gay nightclub in 1994. Based on a true event.

Transitioning at Work (6 mins) Directed by Mat Govoni and Monique Schafter
Warner has worked in IT at the same company for seven years. A year ago he faced his fears and came out to his colleagues as transgender. His physical appearance may have changed but as his colleagues discover, Warner's still Warner.

Wild Dances (15 mins) Directed by Bina Bhattacharya
When Ruslana wins the Eurovision Song Contest for Ukraine in 2004, it sets off an unbelievable chain of events on the other side of the world.