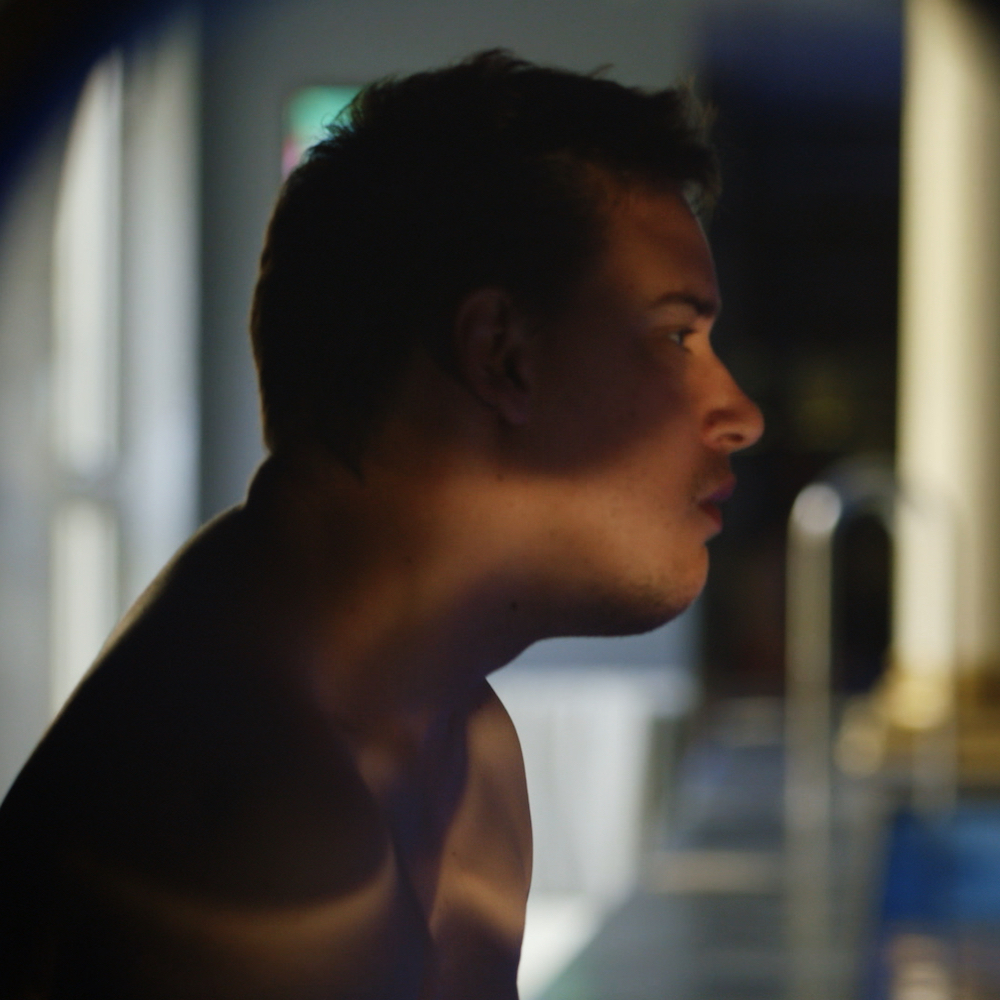 29 Mar

My Queer Career 2019

My Queer Career is Australia's biggest queer short film prize. 2018 saw a fantastic line-up of films and cash and support to be won.

My Queer Career 2019 Judges

Harry Cook Actor and Author

Lisa Cordileone Producer, Writer, Actor (Freelancers Anonymous)

Craig Batty Head of Creative Writing, UTS

Best Film

Thomas Banks' Quest for Love by Pip Kelly

$3000 Cash from The Stephen Cummins Film Trust
$2000 worth of legal advice from JP Media Law
Automatic Entry in the Iris Prize, the world richest prize for LGBTIQ short film

Best Screenplay

Butch by Holly Austin and Zoe McDonald

$500 cash from Event Cinemas

Emerging Filmmaker

Dances by Ramon Watkins

$1,000 from Queer Screen

Audience Award

Staying the Night by Joshua Lundberg

$3,500 Editing Support from Spectrum Film

Black Lips (15 mins)

Directed by Adrian Chiarella// Produced by Rebecca Janek

A lonely Chinese man sells black market abalone and lives a life of solitary ritual. Venturing to a remote part of coastal Australia, he discovers the source of his livestock and a new understanding of his life.

Butch (10 mins)

Directed by Harry Lloyd// Produced by Holly Austin and Zoe McDonald

After a bad breakup, uptight accountant Tiff has taken to microwaved hot dogs and re-runs of the L Word, whereas the ever-emerging artist Gem is processing the break up in the arms of multiple sexual partners. As Gem and Tiff drift further apart, their dog Butch, must go to drastic measures to get them back in the same room… even if it means an emergency trip to the vet.

Cherry Season (13 mins)

Directed by Joshua Longhurst// Produced by Rosie Braye

Summer has arrived in Shantelle's hometown of Young, NSW. Between stacking the shelves with cherries and scrolling through women on her feed, there doesn't appear to be much going on in Shantelle's life to keep her there. But when she discovers her wayward teenage half-sister, Tamara, posting raunchy pics online, Shantelle must hunt her down and, with the help of a callow workmate, stop Tamara crossing a dangerous line.

Dances (5 mins)

Directed by Clayton Waddell// Produced by Max Van Egmond

A collection of true experiences on dating apps from the queer community, explored through dance and animation.

Dani Boi (6 mins)

Directed by Logan Mucha// Produced by Zena Bartlett

Dani performs onstage as Dani Boi, a 'dragtivist' with a mission to fight back against oppressive gender norms.

Thomas Banks' Quest For Love (31 mins)

Directed and Produced by Pip Kelly

Thomas Banks is a young, gay playwright with cerebral palsy who is on a quest to find true love; he struggles to find someone who will commit, looks for love in all the wrong places and crosses many hurdles to come to terms with his vulnerabilities; will he learn to love himself by opening night?

Shepherd (11 mins)

Directed by Clayton Waddell// Produced by Max Van Egmond

Shepherd follows Darcy, an awkward 17 year old boy, on a drunken night out with his brother and team mates where he finds himself pressured to be the very type of man he despises.

Staying the Night (7 mins)

Directed by Joshua Lundberg// Produced by Georgia Woodward and Alexander Beauman

Jake sneaks in his boyfriend Max while his single Mum is out for the night. Things take a turn when Max tries to sneak back out.

What Do You See (6 mins)

Directed by Michael Bonner// Produced by Margaret McHugh and Eero Heinonen

Sereena confronts stigma and stereotypes on a daily basis being a transsexual in today's society. In this short hybrid documentary, Sereena refuses to justify who she is and turns it back onto us and asks – what do you see when you look at her and can you look past the superficial and see the real her?