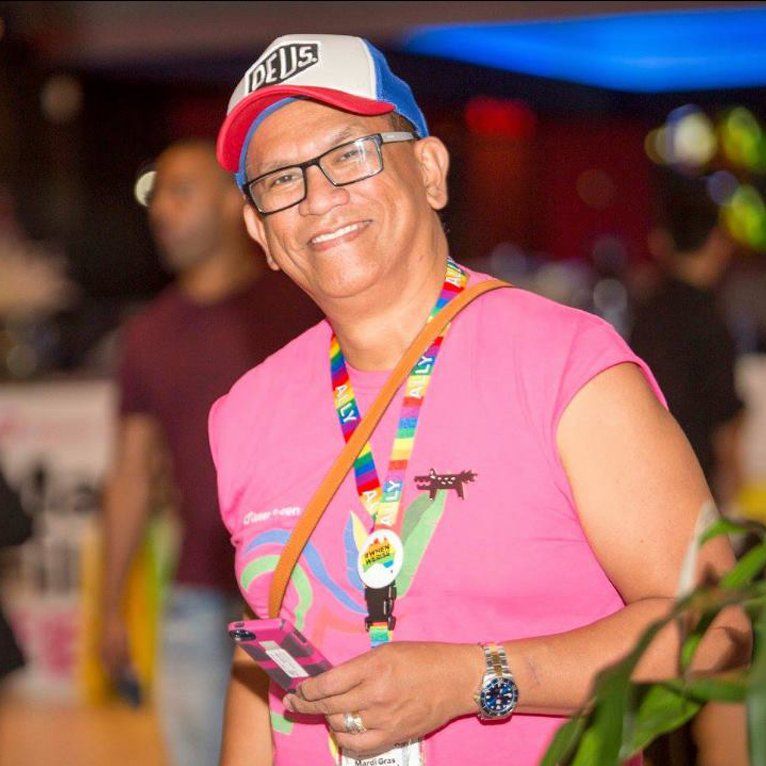 04 Jul

Our volunteers celebrated at the 2018 Frank Wells Award!

Queer Screen wouldn't exist without our volunteers and on May 27 we celebrated all those who contribute to the running of Queer Screen at the 2018 Frank Wells Volunteer Awards, held at the Star Bar.

The occasion is our way of thanking all those who give up their time to help make Queer Screen a success, and each year we give one volunteer the Frank Wells Award for going that extra mile and making a significant contribution to Queer Screen.

We were thrilled to announce that, from a pool of 12 finalists, this year's award went to Jude Gonzalez (pictured), who has been volunteering with Queer Screen for eight years, working front of house, and known for his vivacious, warm and welcoming personality to all those who come to our festivals (and also his fabulous parade outfits!) "It feels great," Jude said at the event. "I never expected this. It's nice recognition after all the hard work, but it's always been fun, it's not really work! [I like] being part of the family of Queer Screen and the Mardi Gras Film Festival."
"Jude has worked tirelessly each festival for many years," says Cheryl Kavanagh, Queer Screen president. "He is an asset to the organisation, making patrons feel at ease and is a role model for other volunteers. His selfless dedication reminds me a lot of Frank Wells who also gave selflessly all the time."
Also recognised at the event was David Libter, who runs the QueerStay program providing transport and accommodation for filmmakers and actors who come to Sydney for the Mardi Gras Film Festival and Queer Screen Film Fest.
Another volunteer, Yunus Zeed, was also acknowledged for his hard work, and was named the most missed volunteer at this year's festival, as he was unable to take part due to some health concerns. We were glad to see him accept the award on the night, and look forward to his continued contribution as a Queer Screen volunteer.
Congratulations to all those who were given awards – and again an enormous thank you to all the volunteers who make Queer Screen happen. You're all winners!!!