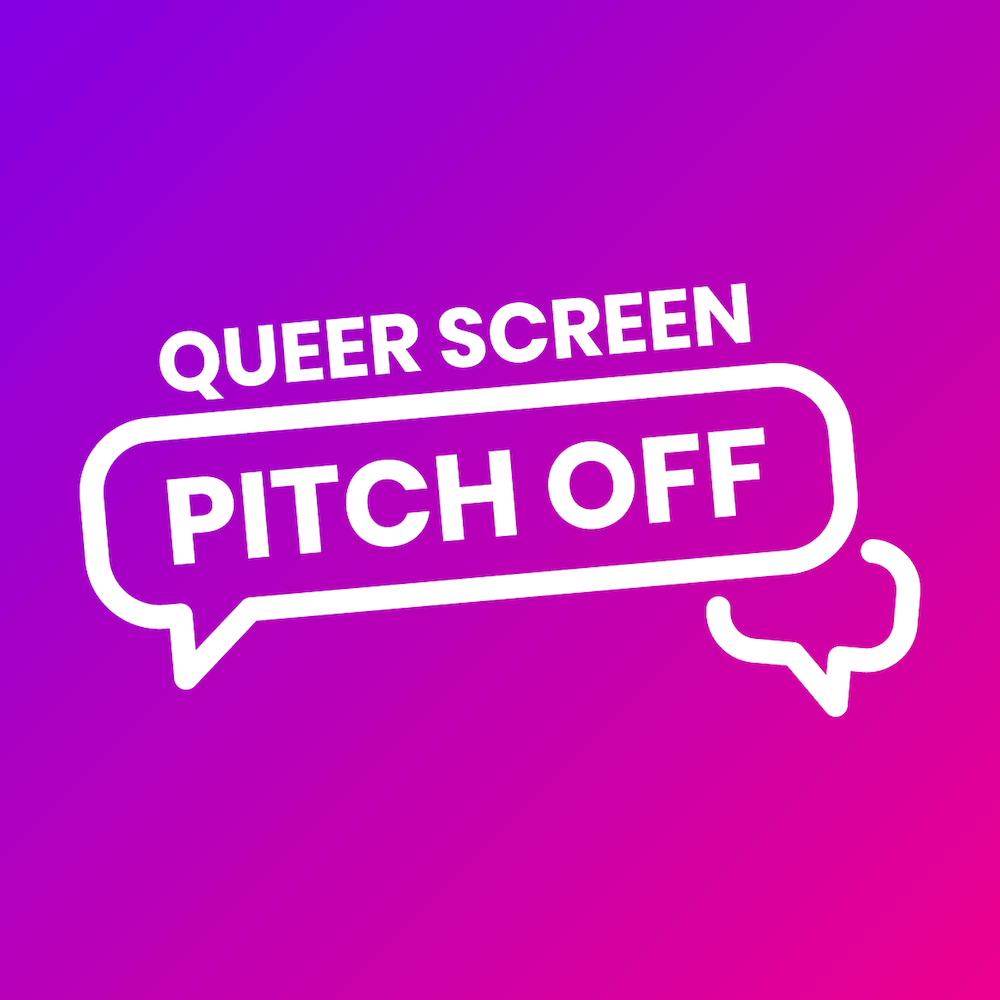 10 Sep

Queer Screen Pitch Off Finalists 2019
Queer Screen is thrilled to announce seven finalists for the 2019 Queer Screen Pitch Off.
Queer Screen Pitch Off is another example of Queer Screen's ongoing commitment to showcasing quality LGBTQI film content and nurturing emerging filmmaking talent within our community. This initiative offers Australian LGBTIQ filmmakers up to $10 000 to produce a short film dealing with LGBTIQ experiences.
Queer Screen faced a considerable challenge choosing six finalists from the large pool of impressive submissions they received so they chose seven!
After much deliberation, the following seven projects have been selected to compete at the Queer Screen Pitch Off Judging Event:
Call History
Lillian Paterson (Writer/Director)
Rachel Argall (Producer)
Tormented by the guilt of a new relationship, a young woman reaches out to the person she loves most in the world but when she calls no one answers.
Daddies
Ramon Watkins (Writer/Director)
Brian Ho (Producer)
When their Grindr three-way is interrupted by their best friend going into premature labour, a gay couple are forced to reconcile their lifestyle with their new role as dads.
Handsome
Matthew Dabner (Writer/Producer)
Christopher Cosgrove (Director)
When Kevin, a nerdy young gay man, is offered a magic pill that transforms him into an adonis, he sets out to land Rufus – the super-hot boyfriend of his dreams.
How to be Gay
Clare Cavanagh (Writer, Lead Actor)
Monica Zanetti (Director)
Alexandra Morgan (Producer)
When Naomi realises she is queer at 23, she has to squeeze all her sexual adolescence into one year in order to stay on the life-schedule she has set for herself.
Party With The Aspie
Craig Boreham (Director/Co-Writer)
Kyle Goldfinch (Co-Writer)
Annmaree Bell (Producer)
Nate is twenty-three years old, living with Asperger's Syndrome and discovering the horrors of the brutal gay dating scene in Sydney.
TUĪ NÁ
William Duan (Writer/Director)
Christina Radburn (Producer)
A boy tries to reconcile his burgeoning queer identity with his filial duties and expectations from his Chinese immigrant mother.
Wedding Day 
Melissa Anastasi (Writer/Director/Co-Producer)
Mona helps prepare Leila for her wedding – it will be the last morning the two lovers will ever spend together.
These seven finalists will spruik their projects to a panel of esteemed judges, each with a wealth of industry experience and expertise behind them. 
Queer Screen Pitch Off Finalist Judges
Courtney Gibson has a background in TV production and commissioning, Courtney has performed roles including Chief Executive of the South Australian Film Corporation (SAFC), CEO of Screen NSW, Programming Production Executive at the Nine Network, Director of Programmes at Southern Star and Executive Head of Content Creation at ABC TV.
Francisco Lopez is an actor who was born in El Salvador, Central America, and migrated to Melbourne with his family at age seven. He studied at both the 16th Street Actors Studio and NIDA and has been seen on stage at the Seymour Centre, New Theatre and Eternity Playhouse and on screen most recently in the ABC's Harrow. In 2018 he founded Well Well Well Productions are performing arts production house.
Ian Thomson is a freelance writer/director and creative & brand consultant for advertising, online, film, television and theatre. His award winning documentaries Out in the Line-Up (MGFF14) and Becoming Colleen (MGFF19) both won the Audience Awards for Best Documentary at the Mardi Gras Film Festival.
Laurie Lynd is a film and television writer/director based in Toronto, Canada. Killing Patient Zero, Lynd's first feature documentary, was a Special Presentation at the 2019 Hot Docs Film Festival and screens on September 21 as part of Queer Screen Film Fest. Lynd's second narrative feature Breakfast With Scot starring Tom Cavanagh and Ben Shenkman premiered at TIFF, and won Audience Favourite Awards at dozens of film festivals all over the world.
Rachel Aneta Wills is an actor and producer from New Zealand and has acted in various television shows, web series', films and TV commercials. She is the producer of romantic comedy, Same But Different: A True New Zealand Love Story which is based on her true, early beginnings in love with her wife, and SBD writer/director, Nikki Si'ulepa. Same But Different's Australian Premiere is on September 20 as part of Queer Screen Film Fest.
The finalists will have no longer than five minutes to pitch their proposal and impress the judges in what promises to be an entertaining and energetic event.
Join us in supporting an up-and-coming LGBTIQ filmmaker transform their pitch into a fully-fledged production with the support of Queer Screen.
The Queer Screen Pitch Off Judging Event will be held at the Festival Bar at Event Cinemas on George Street at 2.30 pm on Sunday 22 September 2019. Space is limited, so please book your free ticket