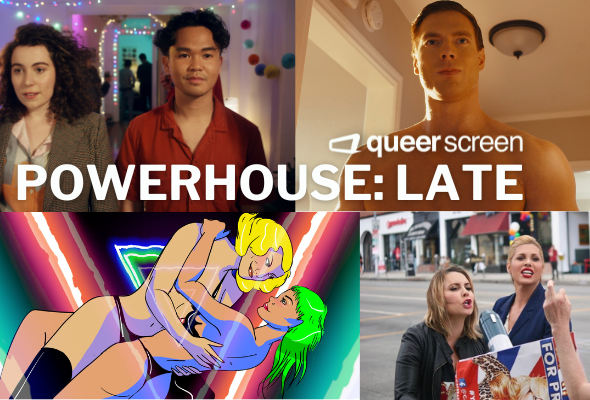 22 Jul

Powerhouse: Late with Queer Screen
Join us at Powerhouse: Late
Thursday 28 July, 5-9pm, FREE
Powerhouse Museum, 500 Harris St, Ultimo
Exploring queer narratives through a multitude of lenses, we are presenting interactive panel discussions, a queer disco with familiar faces from the community and plenty more.
Plus listen to the Sydney Cello Quartet playing musical arrangements of queer film favourites.
Entry is free and no bookings are required. We'd love to see you there!
Our VR experience will feature IOPU
Moment and memory blend as you bear witness to a Samoan rite of passage. IOPU takes you behind the curtain of a resplendent theatre as you follow a queer Samoan-Australian performer who is about to take the stage. Through drama, dress and dance, this VR experience explores the themes of alienation, acceptance and finding our own tribe.
More Info
One person's favourite film is another person's turkey
An interactive panel discussion at 7pm at Powerhouse: Late
Have you ever been devastated to discover that your favourite film was not shared with a good friend, with your partner, or indeed with film critics all over the world?
Join Bec Shaw, Laurence Barber, Durr-e-'Adan Haque and moderator, Alexei Toliopoulos to discuss this very situation and find out which films are faves and turkeys for them.
More Info
Thursgay Fun Shorts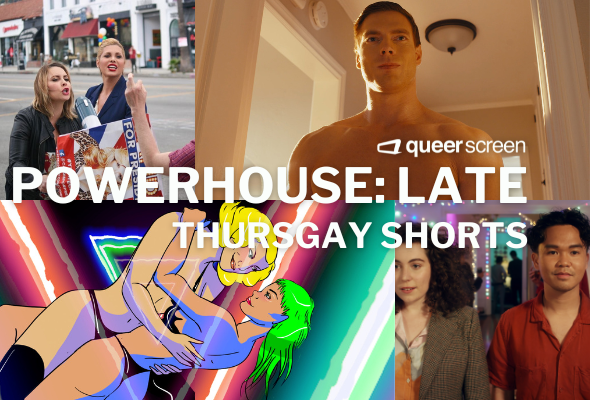 Showing on Theatre Level 2 from 5-9pm, these fun shorts will play on a loop for the duration. The films include:
Flex
Night Ride
How To Be Queer
Candis for President
Mountain Lodge
Sextpert Advice
Are You Still Watching?
Trans & Gender Diverse Shorts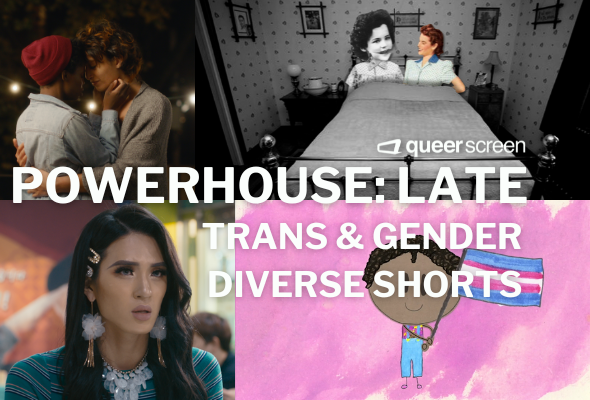 Playing in the Kings Theatre from 5-9pm. These short films centre trans and gender diverse people and stories. The films will play on a loop and include:
A Big Life
God's Daughter Dances
Pink & Blue
Beautiful They
To the Future, With Love