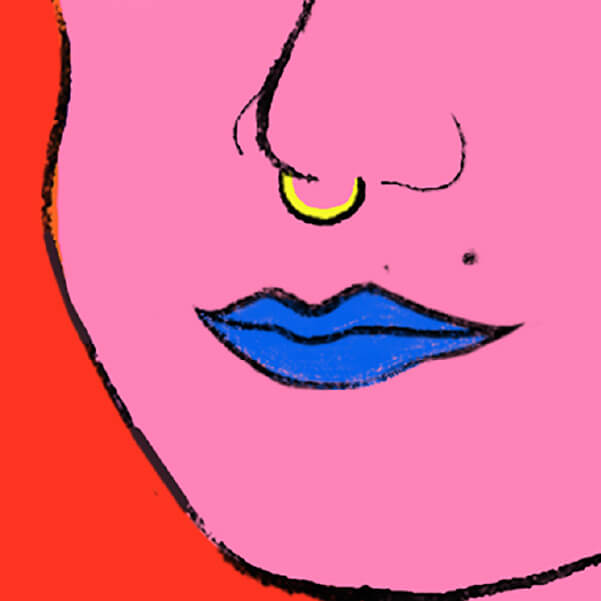 23 Sep

QSFF21 films to make you feel warm and fuzzy

We get it, you've had a week. Allow us to prescribe some charming QSFF21 films to settle in and watch. They're the perfect feelgood flicks to get you through the weekend. You deserve it!

All our films are available to watch On Demand until 11.59pm this Sunday, September 26. But book soon because even though our films are online, they can (and do!) sell out.

BOOK NOW!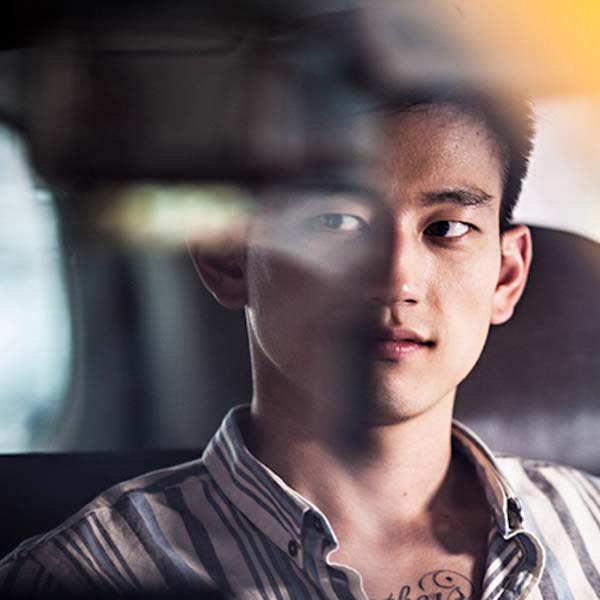 FRONT COVER
Perfect for: Those who like a touch of glam
Watch it with: Your favourite designer pyjamas
A highlight from MGFF16, Front Cover overflows with charm, humility and warmth. When gay celebrity stylist Ryan meets Ning, a closeted Chinese actor, a rocky romance ensues with a clash of egos, opinions and eventually, understanding. This romantic dramedy balances light-heartedness with maturity and nuance.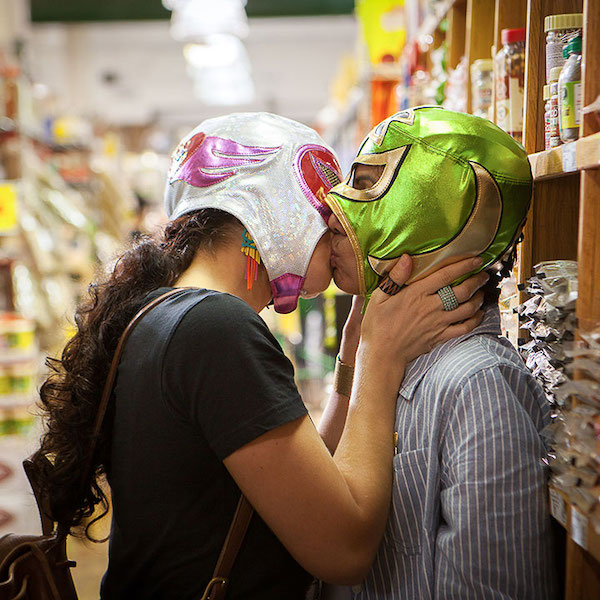 SIGNATURE MOVE
Perfect for: Those who will never give up the fight for true love (awww)
Watch it with: Homemade lucha libre mask 
Zaynab, a Pakistani-American immigration lawyer, gets swept up in a tequila-fuelled one-night stand with Alma, a passionate Mexican-American bookstore owner. In the aftermath, she finds herself on a journey towards self-acceptance in this light-hearted romantic comedy.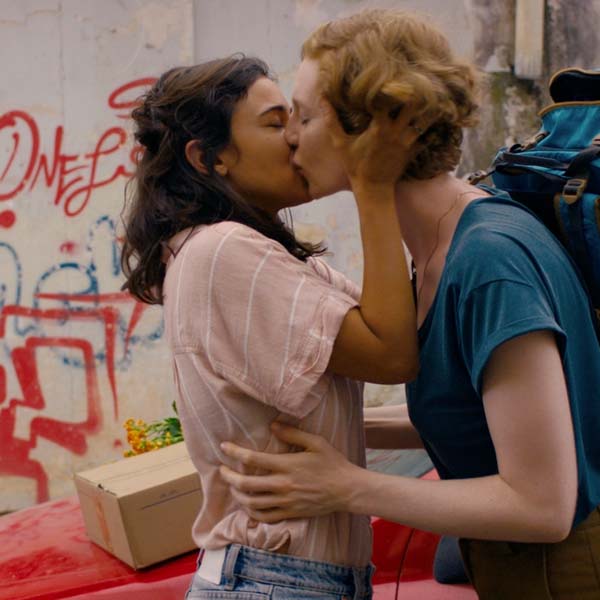 KISS ME BEFORE IT BLOWS UP
Perfect for: Anyone feeling the fresh bloom of romance (or wanting to)
Watch it with: A pot of tea or your favourite warming beverage
German botanist Maria moves to Tel Aviv to live with her girlfriend, Shira, where after a misunderstanding they find themselves planning a wedding! Suddenly culture clashes, prejudices and hidden family secrets test the strength of their love in this comedy that is sure to warm the heartstrings.
BOOK NOW!
COMEDY SHORTS
Perfect for: Those who just can't commit
Watch it with: A box of chocolates 
This collection of encore comedy shorts is the ideal entertainment for those not totally sure what they want. So sit back, relax and laugh out loud at silly punchlines, unexpected situations, and unforgettable characters that will transport you back to a  simpler pre-Covid world!
BOOK NOW!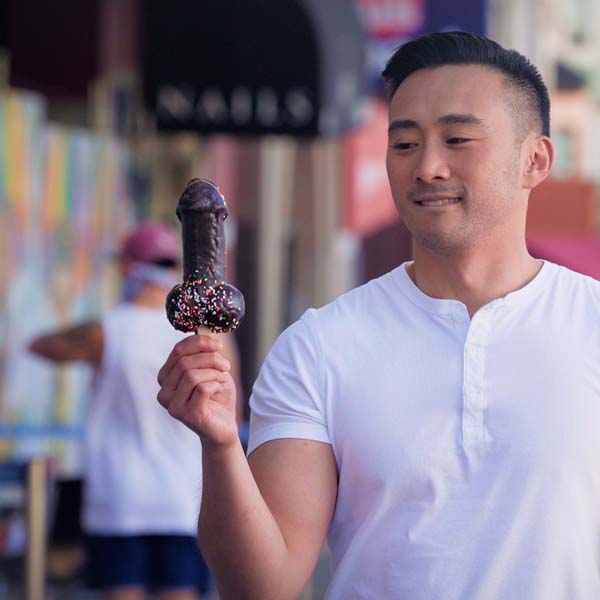 A SEXPLANATION
Perfect for: The queer geeks who just like to know 'why?' 
Watch it with: Your mates on group chat – you'll want to discuss  
Come on a candid and funny exploration as gay filmmaker Alex Liu tackles some big quandaries. Why is there so much shame around desire? Should we feel guilty over our fantasies? Why don't we talk about self-love? He'll chat to a slew of professionals in this doco and find some surprising answers!
BOOK NOW!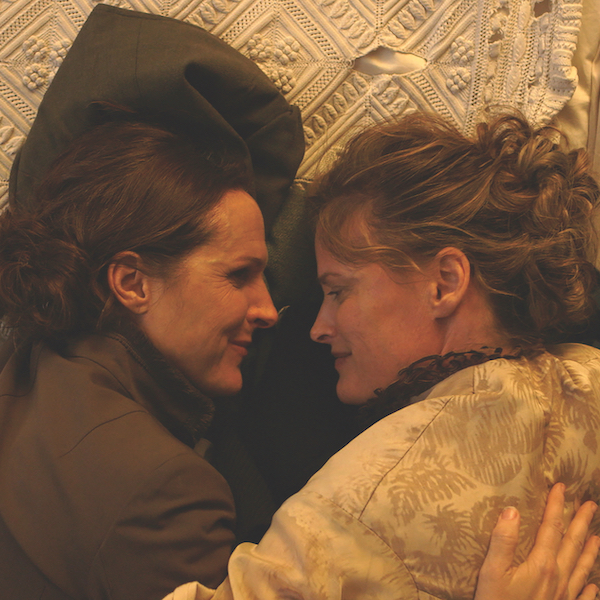 WILD NIGHTS WITH EMILY 
Perfect for: Those with a literary bent
Watch it with: Roast pheasant or anything evoking ye olde times
Wild Nights With Emily hilariously tweaks the entrenched image of Emily Dickinson as a barren recluse with a vivacious intellectual who was creatively driven by her lifelong relationship with a woman. A fresh and welcome comedic take on how those who hold power rewrite history.
BOOK NOW!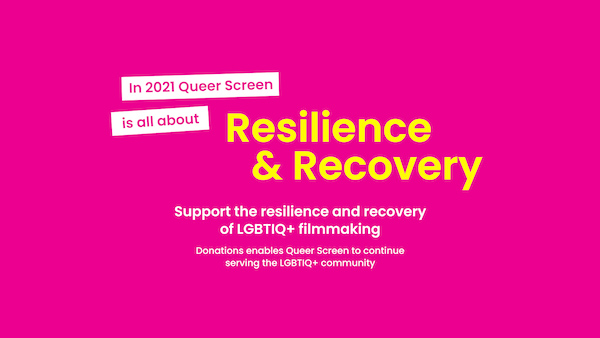 Raise Your Queer Vibrations!
Did you know Queer Screen is a not-for-profit organisation?
When purchasing your single ticket, a pack or a household tickets, please consider also adding a donation. It takes a few seconds and you will be supporting our LGBTIQ+ community and all the amazing creative queer artists, directors and producers who we support directly through our creative competitions. Not to mention all donations over $2 are tax deductable!
You can donate HERE $20, $50, $100, $250, $500, or if you are feeling more generous or counting each penny, please use the Other option.
We appreciate all of your support.
Pro-tip to heighten your at-home vibe: If there are a few attendees to your at-home, on-demand house party (pending on which state you are in and all covid-safe), it's easy to ask around for a donation when everyone arrives and is together before or after each film.