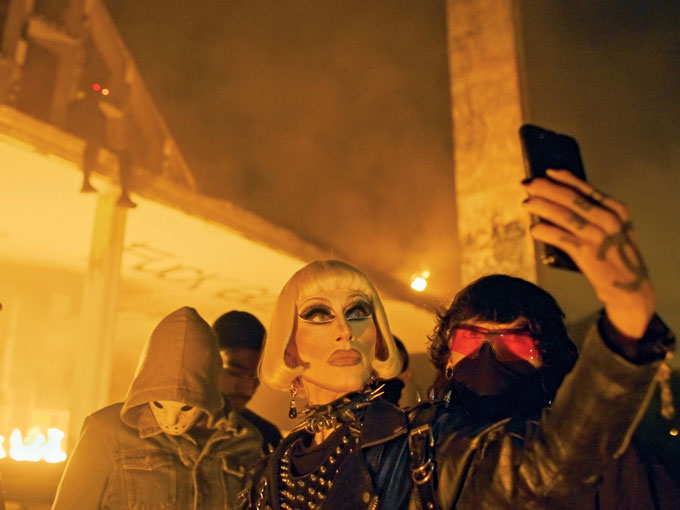 14 Nov

Queer Screen Co-Presents Three Queer Films this November
First Films
24-26 November
Golden Age Cinemas & Bar
First Films is a new film festival dedicated to introducing Sydney audiences to daring debut works from emerging directors. Celebrating its second year with four Australian premieres and one Sydney premiere, First Films will take place from 24 – 26 Nov 2023 at Golden Age Cinema and Bar in Surry Hills, Sydney.
Queer Screen are proud to co-present two films with First Films for 2023. The fantastic queer films, ANHELL69 and THREE HEADED BEAST. First Films aims to challenge, inspire and entertain, check out the program below.
Peter and Nina are a long term couple navigating a healthy and comfortable open relationship. Alex is a young man still figuring out adult life who has formed an intense connection with Peter. Their individual fears, desires and loneliness collide over a hot Texas summer in a nearly wordless film told largely through intimacy, body language and music.
Goodbye Pink Flamingo
17 – 19 November
Pink Flamingo Cinema
Our friends at Static Vision are back with another film festival GOODBYE PINK FLAMINGO; a celebration of queer, punk, feminist and DIY cinema, from Nov 17-19 at Sydney's iconic Pink Flamingo Cinema.
Queer Screen are thrilled to co-present the screening of QUERELLE, the German master Rainer Werner Fassbinder's final film about a handsome Belgian sailor on shore leave who embarks on a voyage of highly charged and violent homosexual self-discovery that will change him forever.