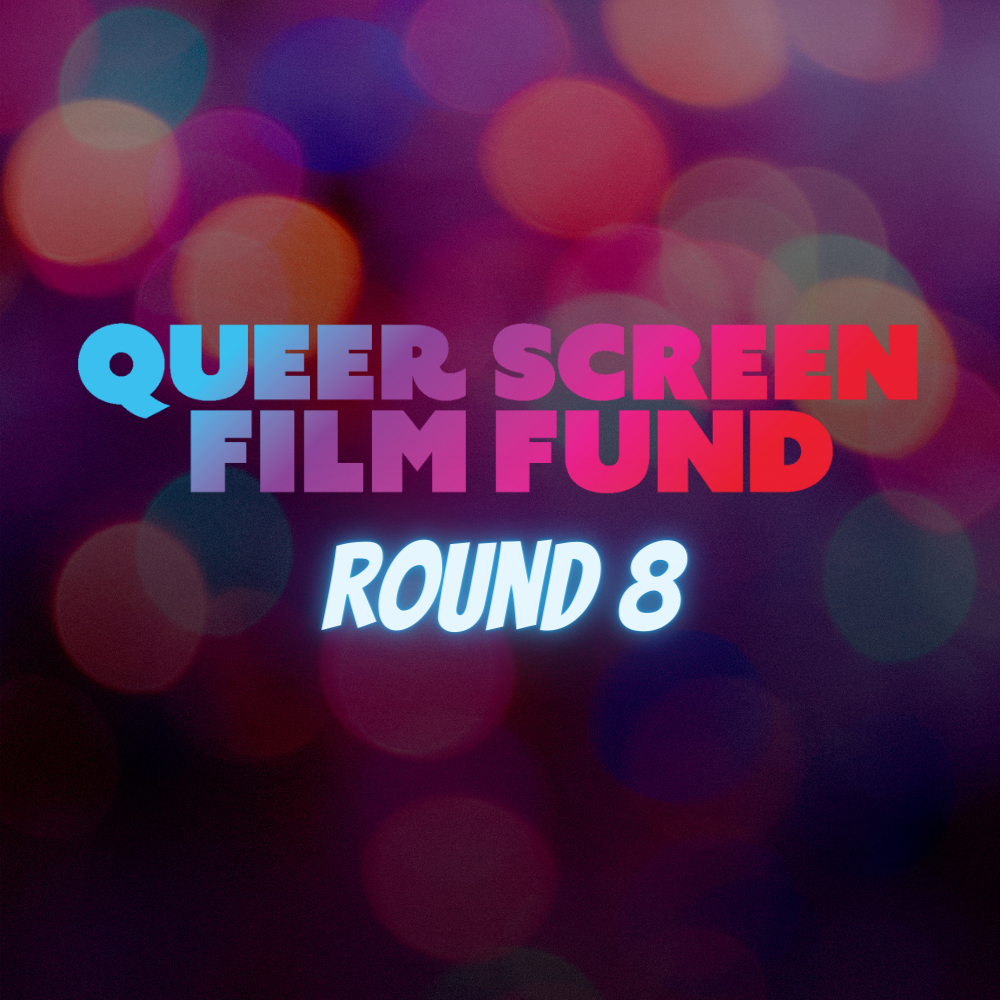 14 Mar

Queer Screen Completion Fund Round 8 Recipients

Queer Screen was thrilled to award $20,000 in vital completion funding to three Australian LGBTIQ+ screen projects in a live stream on Thursday March 10, 2022.

The 'Queer Screen Completion Fund' was established to provide support to Australian LGBTIQ+ filmmakers and storytellers whose work is consistent with the vision and mission of Queer Screen. It brings much needed financial assistance to worthy LGBTIQ+ screen projects and has awarded $122,000 to 23 projects since it was first given in 2016.

Queer Screen could not support the industry with iniatives like this without the support of our members, donors and sponsors and we are forever grateful for their commitment to Queer Screen and filmmakers. 

Here are the three films which received the Round 8 funding. Congratulations to all!

Film: Slant
Awarded: $10,000
Format: Narrative Feature
Genre: Black Comedy, Thriller
Director: James Vinson
Producers: Alexandros Ouzas, Michael Nikou, Monique Fisher, Tessa Mansfield-Hung
Logline: In Melbourne circa 1999 a young journalist goes rogue in order to dig up the sordid secrets of an infamous family, only to come face to face with family trauma of his own.

Film: The Longest Weekend
Awarded: $8,000
Format: Narrative Feature
Genre: Family Drama
Director: Molly Haddon
Producers: Rebecca Yates, Jorrden Daley, Molly Haddon, Ben Ferris, Ulysses Oliver
Logline: Three disconnected siblings find themselves living once again under the same roof when the father who abandoned them returns to their lives.

Film: The Story of Trans Glamoré
Awarded: $2,000
Genre: Documentary
Filmmaker: Lachlan Bradbury
Logline: Follow trans DJ Victoria Anthony persevere through COVID's challenges to organise a unique and stunning show for trans women, by trans women.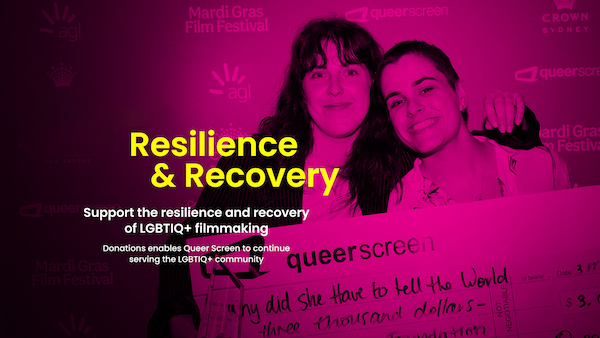 Raise Your Queer Vibrations!
Did you know Queer Screen is a not-for-profit organisation?
When purchasing your single ticket, a pack or a household tickets, please consider also adding a donation. It takes a few seconds and you will be supporting our LGBTIQ+ community and all the amazing creative queer artists, directors and producers who we support directly through our creative competitions. Not to mention all donations over $2 are tax deductable!
You can donate HERE $20, $50, $100, $250, $500, or if you are feeling more generous or counting each penny, please use the Other option.
We appreciate all of your support.
Pro-tip to heighten your at-home vibe: If there are a few attendees to your at-home, on-demand house party (pending on which state you are in and all covid-safe), it's easy to ask around for a donation when everyone arrives and is together before or after each film.
Donate