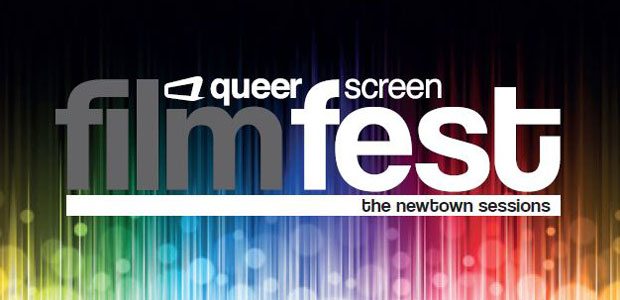 28 Aug

Queer Screen Film Fest 2013
The inaugural Queer Screen Film Fest 2013 will take place from Thursday 19th to Sunday 22nd September 2013.
WHEN
WHERE
WHAT
NOTES
Thursday 19 – 7PM
Dendy Newtown
"Stranger By the Lake" – SOLD OUT
Opening Night
Friday 20 –     7PM
Newtown Hotel
"But I'm A Cheerleader"
SOLD OUT
Caravan opens at 6PM
Friday 20 –     9PM
Newtown Hotel
"Shortbus"
SOLD OUT
Caravan opens at 8PM
Saturday 21 – 2PM
Newtown Hotel
"Mala Noche"
SOLD OUT
Caravan opens at 1PM
Saturday 21 – 7PM
Dendy Newtown
"In The Name Of"
SELLING FAST
Sunday 22 –   3PM
Dendy Newtown
"Around The Block" – SOLD OUT
Special Preview Screening with introduction by Ruby Rose
Sunday 22 – 5PM
Newtown Hotel
"Laurence Anyways" SOLD OUT
party on in the Caravan
Tickets:
Dendy Newtown – $20 members, $22 non members + booking fee.
Newtown Hotel – $13 members, $15 non members + booking fee.
The Festival:
After 20 years running the hugely successful Mardi Gras Film Festival, Queer Screen is taking the plunge and producing a stand-alone event to brighten up an otherwise queer film free September. The inaugural Queer Screen Film Fest (QSFF) is screening over 4 fantastic days with our favourite inner west venue partners, the Dendy Newtown and the Newtown Hotel.
The QSFF line up will take audiences from Cannes winners, to sneak previews and retrospectives.
Opening at the Dendy Newtown with the world acclaimed Stranger by the Lake (Cannes 2013 Queer Palm Award and Un Certain Regard for Best Director) is a French drama centring on a cruising spot for men on the shores of a lake, where a tale of passion and murder unfolds.
Our retrospective journey at the Newtown Hotel will start with But I'm a Cheerleader starring Natasha Lyonne and Clea DuVall as lovestruck teenagers at an ex-gay conversion camp, the emphasis seriously on camp. Followed by Shortbus, by John Cameron Mitchell (Hedwig and the Angry Inch) which is a mid 2000's look at a sexually diverse ensemble trying desperately to connect in New York. Then Mala Noche, Gus Van Sant's first feature, this 1986 black and white film, shot mostly on 16mm, is an American queer classic. 
We return to Dendy Newtown, with this year's Berlin Film Festival Teddy winner, In The Name Of, a Polish film that follows a gay priest taking over a small town parish. A special sneak preview of the new Australian film Around the Block set in inner Sydney, Christina Ricci plays a teacher who is forced to face her own sexuality whilst helping her students to live their truth. This screening will be introduced by Ruby Rose, who has a cameo role in the film.
Our festival ends at the Newtown Hotel with Lawrence Anyways, the French Canadian drama which won the Cannes 2012 Queer Palm and Un Certain Regard Award for Best Actress (Suzanne Clément). The film follows the doomed love of Fred and Lawrence over the course of a decade, as Lawrence transitions from male to female. This is the third film from Xavier Dolan (I Killed My Mother, Heartbeats), the multi award-winning, 24-year-old French-Canadian director.