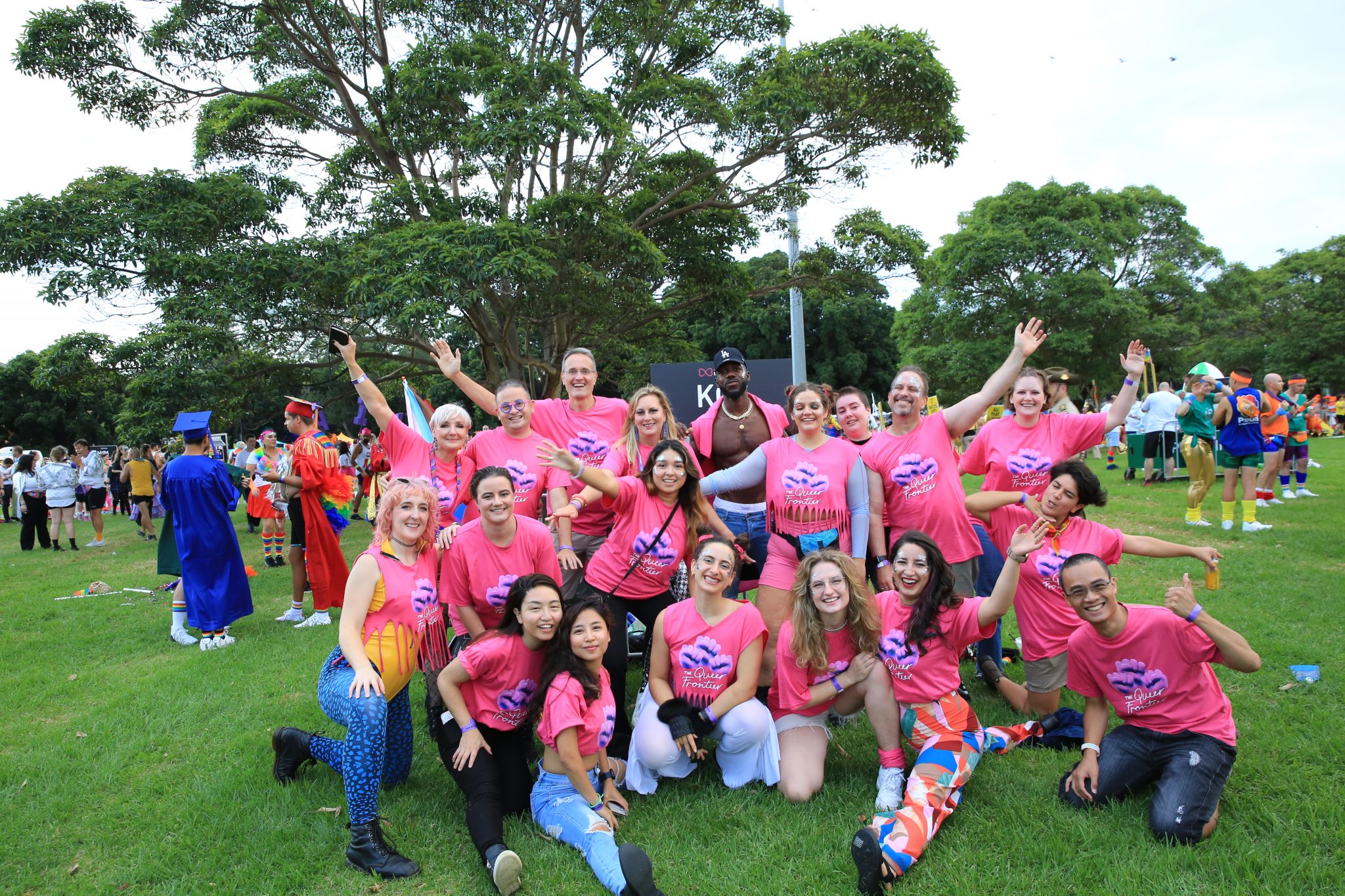 23 Mar

Queer Screen marches in the Mardi Gras Parade 2022
Marching in the Mardi Gras Parade 2022
Queer Screen was proud to once again march in the Mardi Gras Parade with our volunteers, staff and supporters in 2022. It's a fantastic way to finish off the Mardi Gras Film Festival with a brilliant celebration of queer diversity and the LGBTIQ+ community.
This year, we were also joined by B-Boy Blues star, Thomas Mackie, marching for the first time. See all the glitz and glamour in the photo sets below.
The below photos were taken by Sasha Southam, who you can connect with on Instagram here.
Volunteer with us!
Queer Screen is powered by volunteers at every level from the Board to the cinema ushers, and is wonderfully supported by our community.
Our emphasis is on having fun and making new friends, as much as working hard at all our events. Join us and volunteer for opportunities all year-round as well as our festivals.