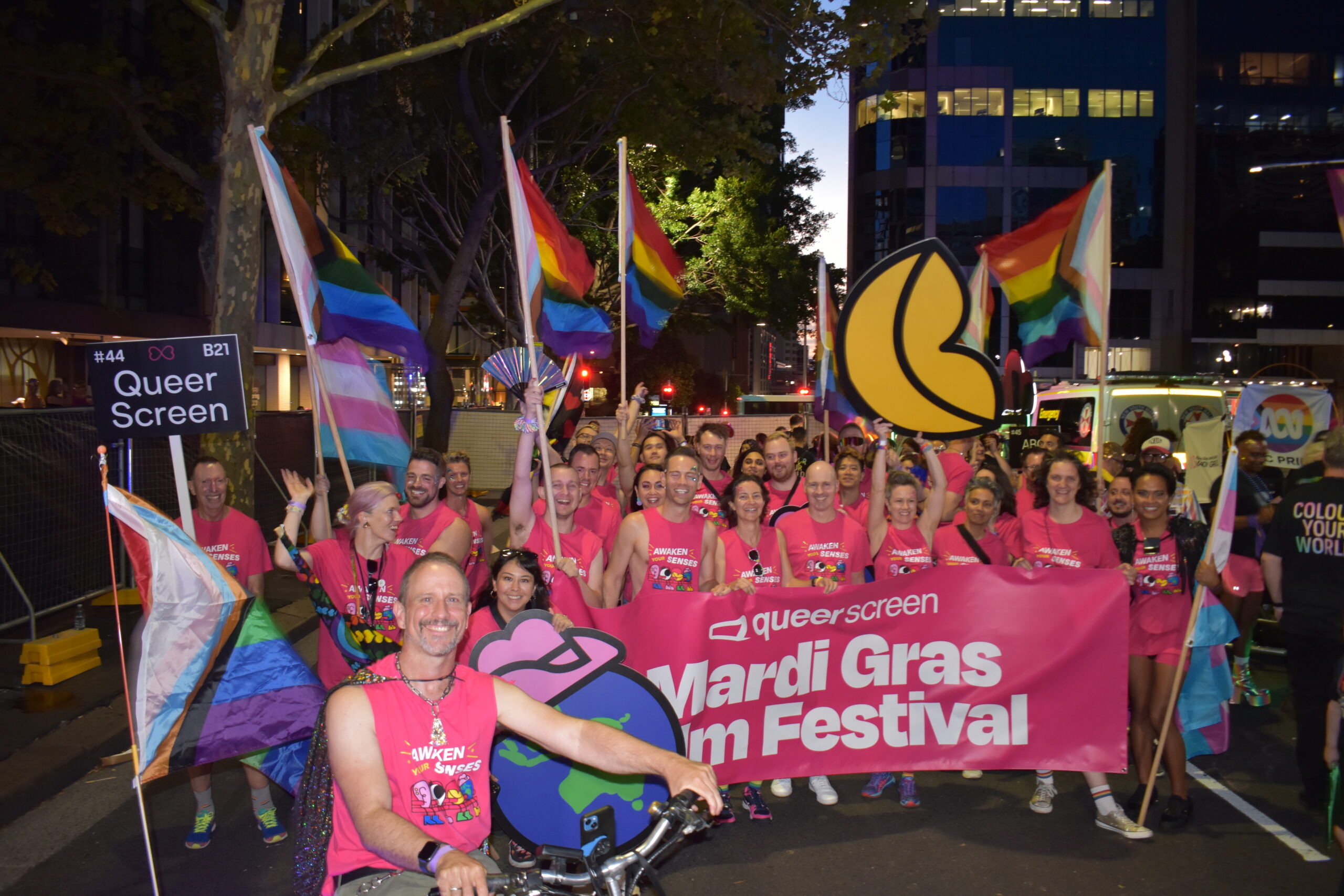 13 Apr

Queer Screen marches in the Mardi Gras Parade 2023
Marching in the Mardi Gras Parade 2023
After a fantastic Mardi Gras Film Festival Queer Screen was proud to march in the Mardi Gras Parade with our volunteers, staff and supporters. What a fantastic night of Queer Pride we had marching in this historic Mardi Gras! Thanks to all our incredible marchers, we had an incredible night!
See all the glitz and glamour in the photoset on Facebook with a selection below.
Volunteer with us!
Queer Screen is powered by volunteers at every level from the Board to the cinema ushers, and is wonderfully supported by our community.
Our emphasis is on having fun and making new friends, as much as working hard at all our events. Join us and volunteer for opportunities all year-round as well as our festivals.