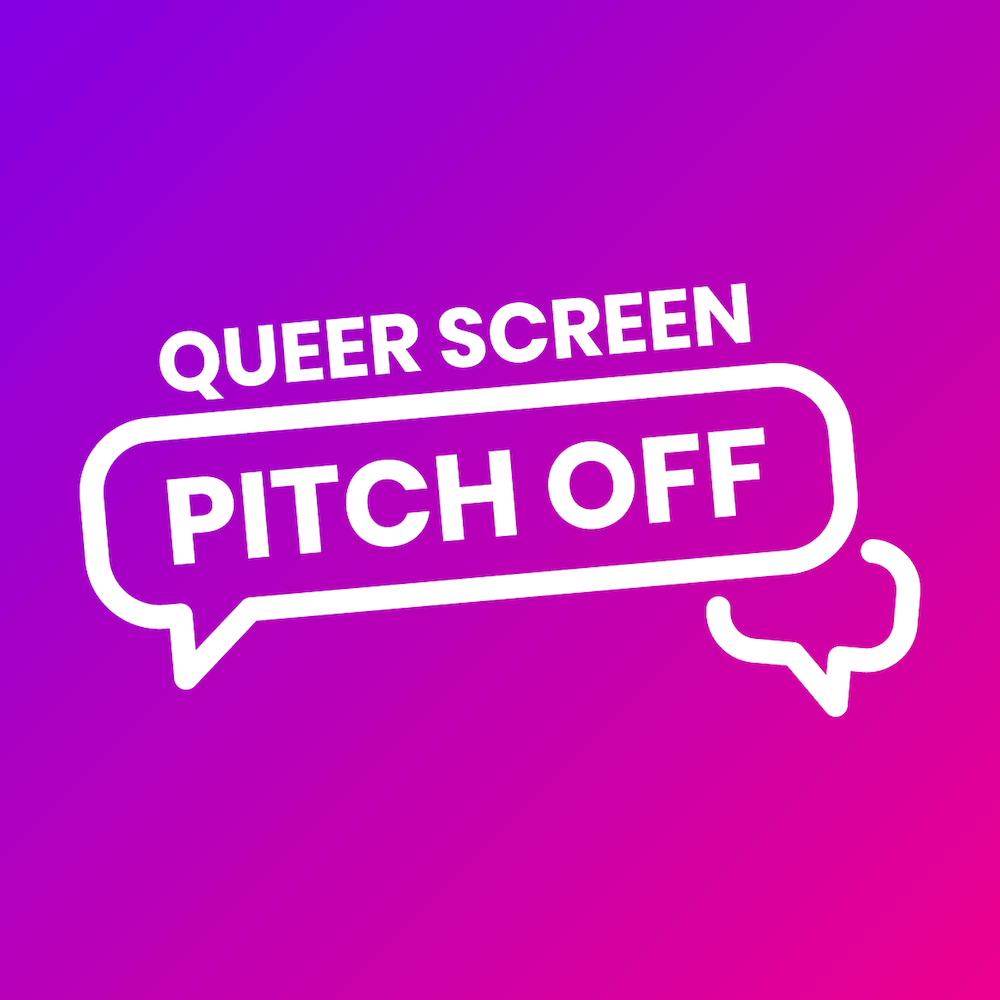 29 Sep

Queer Screen Pitch Off Finalists 2020

ASEXY
Two cheeky, young asexuals in rural NSW decide to spice up their fifth date by having a spa bath together… but a sudden and alarming sexual awakening threatens to send their romantic evening, and entire future together, down the drain.

Kyle William McDonnell (Writer/Director)
Oliver Ellis (Producer)

BUK
Two Korean drummers are forced to confront the nature of their relationship before they perform at an all-female Samgo-mu (traditional Korean drumming dance) competition.

Suzanne Kim (Director)
Andrew (Undi) Lee (Producer)
Sophia Chung (Writer)

RIGHT HERE
After coming out to their parents as non-binary, Grace materializes at their future selves birthday party and realizes everything they want to be is inside of them.

Claudia Bailey (Writer, Director)
Brenna Harding (Producer)

THAT QUEER FEEL
A collaborative documentary project by Australian LGBTIQA+ artists who will share, by animation, the exact moment they realised they identified.

Tony Radevski (Writer, Animator, Producer)
Pete Ireland (Producer)
Amy Ge (Writer, Animator)
Glynn Urquhart (Writer, Animator)
Hayley Dinnison (Writer, Animator)
Jin Lau (Writer, Animator)
Zoe Lagos Crocker (Writer, Animator)

WICKED WOMEN
Australia's first Lesbian erotica magazine and the love story that started it all.

Kate Lefoe (Director)
Hayley Adams (Producer)
Gina Lambropoulos (Writer)

WILLY
The line between queer 15-year-old Willy's mundane reality and colourful internal world begins to blur when a mysterious new boy moves to town, in this hilarious and heartwarming adult animation set in Far North Queensland.

Samuel Leighton-Dore (Writer, Director)
Liam Heyen (Producer)
Rhiannon Steffensen (Producer)
Ryan Greaves (Producer)

These six finalists will spruik their projects to a panel of esteemed judges, each with a wealth of industry experience and expertise behind them. 

Pitch Off 2020 Jury

Bryan Glick is just your typical non-binary gay agnostic Jew. They is a film sales/distribution consultant and collaborative distributor focusing on prestige films for underserved communities in the marketplace. Their current lineup includes award winning films from this year's Rotterdam ("Drama Girl"), Tribeca ("The Last Out"), Hot Docs ("Keyboard Fantasies: The Beverly Glenn-Copeland Story"), & Outfest ("Tahara") film festivals. They have spoken about creative approaches to distribution at festivals/markets around the world such as Sundance, SXSW, Outfest, TIFF, Sheffield Doc/Fest, Bogota Audiovisual Market, and Doc Edge NZ

Madeleine Lim is an award-winning filmmaker with over 25 years of experience as a producer, director, cinematographer and editor. Her films have screened at sold-out theaters at international film festivals around the world, including the Vancouver International Film Festival, Mill Valley Film Festival, and Amsterdam Amnesty International Film Festival. Her work has been featured at universities and museums, like the de Young and Asian Art in San Francisco, and Crocker Art in Sacramento, and broadcast to millions on PBS. Her film Sambal Belacan in San Francisco (1997) is still banned in Singapore. Madeleine is currently working on a feature-length documentary.

Joe Bilancio has been in the entertainment industry in some capacity for more than 30 years.  Currently the Director of Programming for OUTshine Film Festival and  the Director of Programming for DC Shorts, his previous programming positions include Rehoboth Beach Independent Film Festival, Reel Affirmations, The Washington, DC International Gay and Lesbian Film Festival, OUTFEST, The Los Angeles International Gay and Lesbian Film Festival, HotDocs Documentary Film Festival in Hot Springs Arkansas and Short Night Out in Garnerville, New York. Prior to the festival positions his background was on the marketing and publicity side of the entertainment industry including stints with Rogers and Cowan, the world's largest Entertainment Public Relations firm.