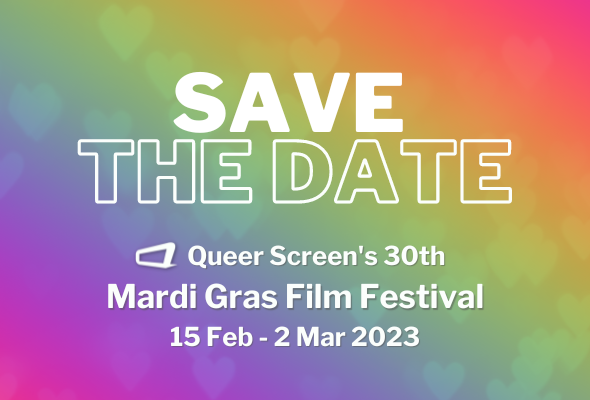 07 Jul

Save the date! Queer Screen's 30th Mardi Gras Film Festival is coming in 2023

Next year marks Queer Screen's 30th Mardi Gras Film Festival. We are extremely happy to announce that our festival will run from Wednesday 15 February 2023 to Thursday 2 March 2023.

This will coincide with Sydney hosting WorldPride 2023! Sure to be a monumental and incredible celebration of the LGBTIQ+ community!

So, block out your calendars and prepare to sit back and enjoy a plethora of LGBTIQ+ feature films, short films, documentaries and events, curated by queer people, for queer people.

We can't wait to share what we have in store and are hard at work making sure the best films are being locked in. Stay tuned for more through our social media on Instagram, Facebook, Twitter and LinkedIn.

Plus, sign up to our newsletter for regular news, offers, competitions and more!