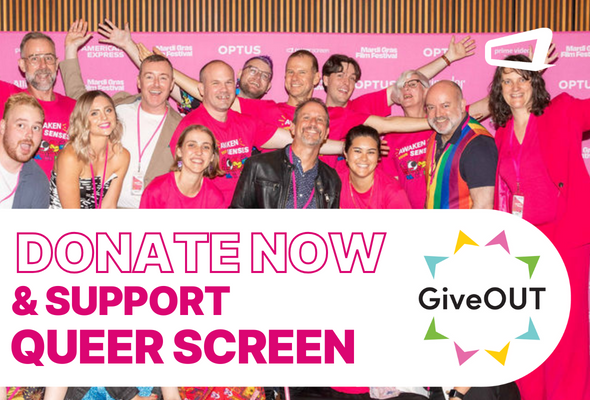 29 Sep

Support Queer Screen for GiveOUT Day
GiveOUT Day is Australia's National Day of Giving to LGBTQIA+ charities, community groups and projects
On GiveOUT Day, every dollar donated to participating organisations is MATCHED by GiveOUT. That's twice the funding – double the impact!
You can donate to Queer Screen here.
Every year since 1993, Queer Screen has brought you the Mardi Gras Film Festival. This spectacular celebration of queer stories on screen is only possible with your help. We are here for LGBTIQ+ filmmakers. We take very seriously our commitment to bringing queer stories to the screen, and to backing LGBTIQ+ talent through funding, short film competitions, grants and initiatives to provide tangible encouragement and support.
Donate to Queer Screen for GiveOUT Day and help make our shared queer joy a reality.
GiveOUT Day helps to fill the pot of gold that resources our rainbow communities.