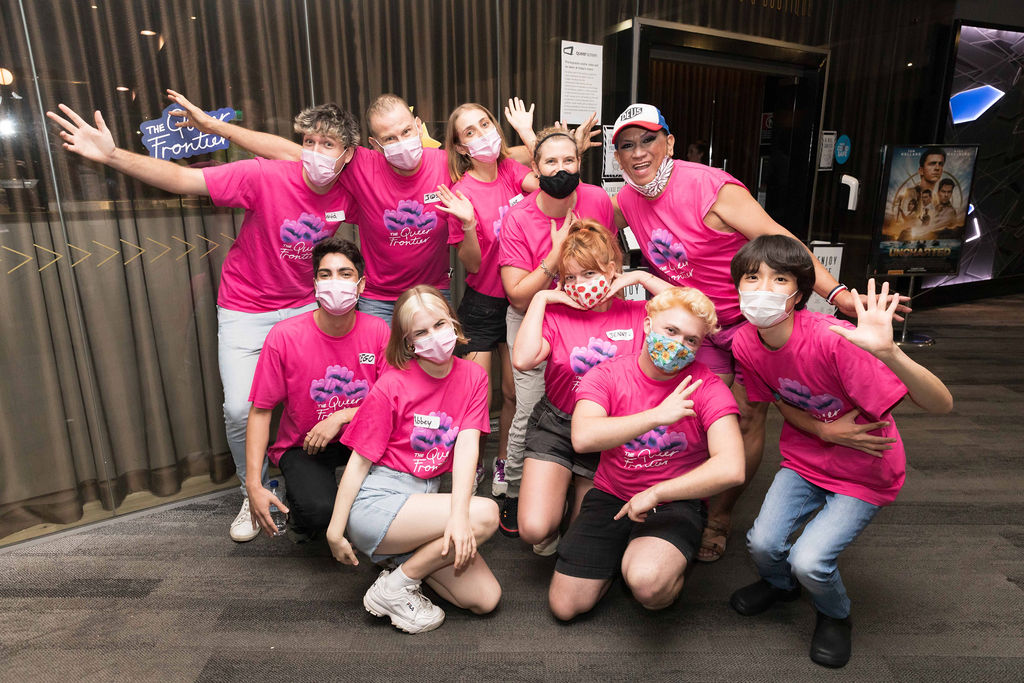 25 Mar

The Queer Screen Volunteer of the Year Awards | 2022

Every year we celebrate our volunteers at the Volunteer of the Year Awards. This year, we hosted our award ceremony and wrap party at the Lord Roberts Hotel in Darlinghurst.

Without volunteers, we would not be able to have the successful, inclusive and entertaining events we put on, including the Mardi Gras Film Festival and Queer Screen Film Fest.

Our awards are nominated internally from our staff, our Board members and of course, from fellow volunteers.

We have two annual awards;
The Frank Wells New Volunteer Award
The Yunus Zeed Returning Volunteer Award
And this year, we are very pleased to also announce a recipient of the Dedication Award, given for service to Queer Screen over multiple years.
With great joy, we are pleased to announce the winners of these awards.
The Yunus Zeed Returning Volunteer of the Year Award
Winner: Aaron Siu (front right)
Aaron was recognised for his dedication and endless enthusiasm, his willingness to step up to the plate at any time to help out and make the festival a great experience for everyone.  He worked multiple shifts across every venue at MGFF22, whilst also assisting to man the virtual tech helpdesk.
Runner up: Christine Kazub
Christine has been a calm and encouraging influence over a number of years as a festival usher. She effectively gets the job done, is joyful and welcoming, and always brings a sense of fun to everyone she meets.
The Frank Wells New Volunteer of the Year Award
Winner: Jess Cheng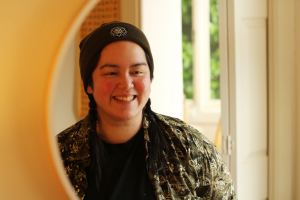 Jess began volunteering with Queer Screen in May 2021 when she answered the call out to join the programing pre-screening team. She was a wonderfully enthusiastic new member, watching over 100 films and giving very useful, entertaining, and detailed reviews.
She then went on to be our most prolific volunteer copywriter for our films marketing blurbs, whilst also lending a hand on classification reporting requirements.
Runner Up: Boden Evans
Boden joined the Queer Screen family as a volunteer in early 2021 when he answered the call out for copywriters, he quickly established himself in that regard and joined the programming pre-screening team watching over 80 films and committing about 75 hours of viewing time plus reviews and discussion.
Adding to this, at QSFF21 he took on the mammoth task of managing the festival social media campaign as a volunteer, doing a stellar job.
Dedication Award
(for dedication to Queer Screen and queer storytelling on screen)
Winner: David Blanco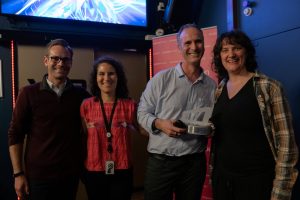 David is Queer Screen's most dedicated non-Sydney based volunteer. Since starting his volunteer journey five years ago he has helped out enthusiastically in multiple areas, including ushering in Sydney, program pre-screening, copywriting, poster and flyer distribution, and being our feet on the street in Canberra to help get the word out and assist in running our tour events. All whilst being so well-liked and respected by his peers.